1.Coinbase Launches Referral Program With 50% Trading Fee Payout
       2.Italian Postal Service Joins Hyperledger Blockchain Community
       3.SWIFT uses blockchain for cross-border payments gateway trial
       4.South Korean Fintech Firm Launches 'First' Won-Backed Stablecoin
1.Coinbase Launches Referral Program With 50% Trading Fee Payout
Similar to the programs running on both Binance and KuCoin, leading crypto exchange Coinbase announced this week that it has launched an affiliate program that will reward websites and blogs for successful referrals.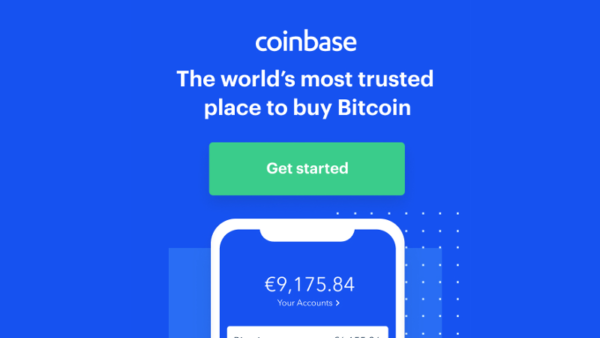 According to today's announcement, Coinbase affiliates will receive 50% of their referrals' trading fees for the first 3 months, including both buy and sell orders. The program allows for both crypto and PayPal payouts, and Coinbase will provide tracking tools and promotional assets.
By the looks of it, Coinbase's program is more selective than the programs of both KuCoin and Binance, which allow retail investors to earn a percentage of trading fees from all referrals.
Coinbase is clearly focused on drumming up more users as it attempts to combat the stigma of the 13-month crypto winter.
2.Italian Postal Service Joins Hyperledger Blockchain Community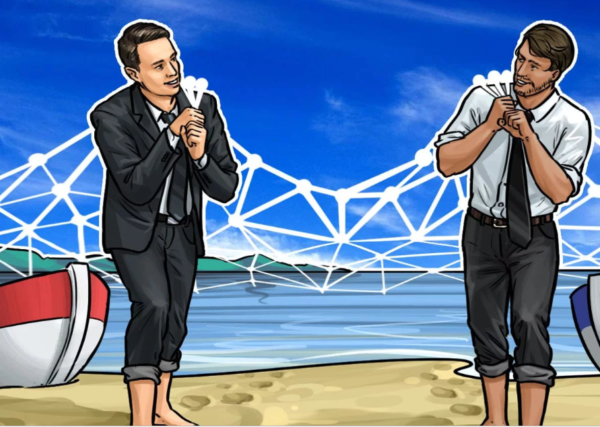 The Italian postal service provider, Poste Italiane, has joined  the Hyperledger blockchain community,
Hyperledger is a collaborative project led by the Linux Foundation which aims to create open-source standards for blockchain and Distributed Ledger Technology (DLT). It includes several industry leaders, including American Express, Cisco, Intel , JPMorgan, Deloitte and Huawei.
Poste Italiane stated in a press release that joining Hyperledger is consistent with the service's Deliver 2022 Business Plan. Part of the plan involves the acquisition and acceleration of new technology in the agency's operations.
The announcement draws particular attention to data protection, stating that blockchain technology is "an effective response to the problems of security, transparency, interoperability and privacy."
American courier delivery services giant FedEx joined hyperledger in September 2018. FedEx CEO Fred Smith has previously stated that blockchain technology has "big, big implications" for supply chains. Smith said, "We're quite confident that it has big, big implications in supply chain, transportation and logistics."
Following approval from the Senate's "filter committees," the proposed amendment must now be approved by the Chamber of Deputies and the Senate of the Republic. Once the decree is passed into law, the technical aspects of the legislation will be overseen by Agency for Digital Italy, which is under the purview of the Presidency of the Council of Ministers.
3.SWIFT uses blockchain for cross-border payments gateway trial
Financial messaging service SWIFT has announced a new proof of concept (PoC) that will trial its gpi Link gateway that interlinks e-commerce and trading platforms with the SWIFT gpi, using R3's Corda distributed ledger technology (DLT).
Gpi Link, SWIFT explained, will connect gpi members to multiple trade platforms to enable gpi payment initiation, tracking, payer authentication, and credit confirmation.
The first stage of the PoC will work on R3's Corda blockchain.
"The [proof of concept] addresses the need for DLT-based commerce to be supported by global, fast, secure, and transparent settlement using fiat currencies by enabling 'off-ledger' payment settlement based on gpi," SWIFT said of the trial.
According to SWIFT, organisations using the R3 platform will be able to authorise payments from their banks via gpi Link. Gpi payments will be settled by the organisation's banks, and the resulting credit confirmations will be reported back to the trade platforms via gpi Link on completion."All trade platforms require tight linkages with trusted, fast, and secure cross-border payments mechanisms such as gpi," SWIFT's Luc Meurant said in a statement.
The PoC will initially address R3's DLT-based trade environment, and SWIFT said it plans to extend the trial to support other DLT, non-DLT, and e-commerce trade platforms.
According to SWIFT, its SWIFT gpi currently enables over $300 billion-worth of payments every day, with over 50 percent of its cross-border payments made in less than 30 minutes.
4.South Korean Fintech Firm Launches 'First' Won-Backed Stablecoin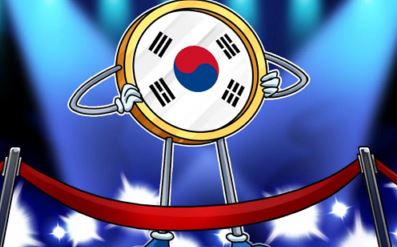 South Korea-based fintech firm BxB Inc. has launched the first supposed stablecoin backed by the Korean won, according to a press release.
There was an initial beta soft launch of the coin on Airswap, a decentralized exchange platform, before the tokens were released on the global and Korean exchange, according to a Medium blog post by the co-Founder of BxB Inc, Alex Friedberg, earlier this month.
The initial deposit of 400 million won ($360,000) was collateralized to the equivalent value of KRWb tokens. The funds were generated by BxB Inc, as well as investment from Singapore-based BxB Capital PTE Ltd.
KRW will reportedly be available globally to any user to an ERC-20 compatible service.  Users do not need access to the won in order to transact with the KRWb.
BxB Inc. is reported to be in ongoing discussions with South Korean and global exchanges, including plans to announce additional listings during Q1 2019.
While the largest stablecoins are pegged to the U.S. dollar, digital currencies pegged to other national fiat currencies are emerging. Yesterday, Hong Kong-based money transfer platform Bitspark launched what is reportedly the first stablecoin pegged to the Hong Kong dollar.