1.ING Bank Releases Blockchain Privacy Tool Bulletproofs
        2.Carrefour – Nestlé Blockchain open for access by consumers

1.ING Bank Releases Blockchain Privacy Tool Bulletproofs
Corporate Bank ING's has announced its newest cryptographic blockchain development: Bulletproofs. As per  News Published its official site. The aim of the tool to improve information  privacy within distributed ledgers: zero-knowledge range proof (ZKRP) and zero-knowledge set membership (ZKSM).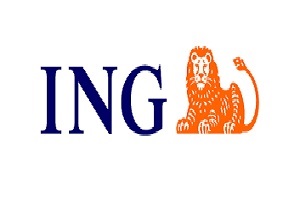 ING bank first launched ZKRP in November 2017, it empowered to validate  numerical information inside a number range. the tool enabled a mortgage applicant to prove their salary inside a specific range without revealing the exact figure.
ING's newest release, Bulletproofs, is quicker than past zero-knowledge proofs, intended to keep information on a ledger private. Another improvement is that it no longer requires a trusted setup.
Banks could approve that a new customer  lives in a country that belongs to the European Union, without revealing the country. Essentially this allows for information to be shared without revealing contextual details.
Global head of ING's Blockchain Programme Mariana Gomez de la Villa,Explained,"Because Bulletproofs don't depend on a trusted setup, parameters can be generated without a secret value, providing a higher degree of trust for all the users on the blockchain."
Bulletproofs code is open-source, which implies that other invested parties in the development community are able to use, access and even add to the solution. Go to GitHub for more information.
2.Carrefour – Nestlé Blockchain open for access by consumers

Swiss food giant, Nestlé, and grocery store chain ,Carrefour, are enabling users to get data from the  first Blockchain on a national brand in Europe- Blockchain technology connected to the famous Mousline puree. According to the news published on carrefour official  Website.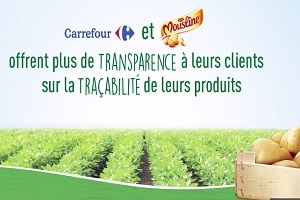 Having joined the IBM's Food Trust platform in 2017,  Nestlé is already a well establishied member of platform and last October Carrefour also joined the same , these 3 companies decided to work on this project together.
A three-path partnership for greater food transparency
The project is being overseen in a totally new manner , because, for the first time in Europe, a distributor and a world-famous manufacturer have worked together on its implementation.each party has enabled this project to be implemented in less than a half year,
For Carrefour, this three-way partnership is a continuation of its programme, Act for Food, that works towards the food transition, and its desire to promote Blockchain. For Nestlé, through a national brand such as Mousline, this first Blockchain reinforces the bond of trust with its consumers through the transparency of its supply chain and manufacturing. Staying true to its authenticity and local identity, Mousline is proud to be creating a new close link with its consumers by showcasing its quality and know-how.
The first Blockchain on 100% French Mousline Instant squashed potato
Using the QR code on the product's packaging, each consumer will be able to use a secure platform on their smartphone to access information on the production supply chain, including the varieties of potato used, the dates and places of manufacture, information on quality control, and places and dates of storage before the product reaches the shelves.
Blockchain technology applied to Mousline instant mashed potato, a product familiar to everyone in France, will highlight the expertise of the farmers and the men and women who, every day, apply their know-how and the necessary care to ensure the quality of an iconic and authentic brand.