Desktop Wallets
A "wallet" is an alternative to a bank account. It permits you to accept, store and send bitcoins or other digital currencies. Cryptocurrency wallets are exclusive with openly ended features. It is a software program which saves private and public keys and enables users to send and receive digital currency and check their balance.
A digital wallet is a crucial step in obtaining bitcoins which are digital equivalents of cash. There are four types of wallets namely desktop, mobile, web and hardware. Desktop wallets are to be installed on a desktop computer and gives the user entire control of the wallet. These wallets helps the user to generate a bitcoin address for sending and receiving the digital cash or bitcoins. They also authorise the user to store a private key.
A digital wallet's primary function is to enable storage of bitcoins and enable you to use it by receiving and issuing transactions. It would not directly permit you to exchange the bitcoins for anything else but just a wallet to initiate payments. The differences between an exchange wallet vs a digital wallet website are just like a comparison between a stock exchange and a bank. A digital wallet is similar to your online bank, and the stock exchange is just like the exchange. An exchange wallet's primary function is to enable to deal with bitcoin currency for authorised currency and vice versa.
These desktop wallets are also simple to access and use even when the computer is disconnected from the internet. They are present for different operating systems like Windows, Mac OS and Ubuntu.  If security is the prime concern, then Armory is the most advanced desktop wallet.  Other desktop wallets are electrum, Multibit, mSIGNA, and Hive.
Armoury (Windows, Linux, Mac OS X)
It is an advanced Bitcoin client which have features for its power users. It offers several backup and encryption features, and it allows secure cold-storage on offline computers.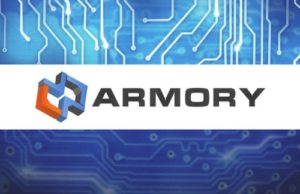 Advantages
Gives you High Control over your money
Full validation
Basic transparency
Secure environment
Improved privacy
Full control over fees
Electrum(Windows,Linux,MacOS,Android)
It is a lightweight wallet.
Eliminates long sync times
Not as private as  Bitcoin Core or Armory.
Creates safe offline cold storage.
An offline computer is to generate the master public and private keys. The master public key is then scanned onto an online network. This online computer is mainly used to receive payments, whereas the offline computer securely signs all these transactions.
Electrum can be integrated with all the leading hardware wallets like Ledger Nano and HW.1.
Jaxx(Windows,Linux,Mac OS X,Android,IOS,Chrome app)
It is a similar tool for you to use to hold, control, and trade your Bitcoin, Ethereum and another blockchain- based assets.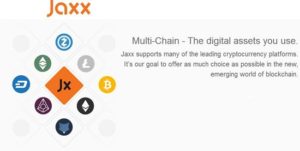 You can Start using for free, without registration and sign up
It gives you complete control of your "private keys", which you can use with any other cryptocurrency wallet or software. Available for download on eight platforms.
Known for its security, privacy, and simple yet powerful features.
True ownership of private keys
Chrome extension
Exodus is a multi-cryptocurrency wallet (Windows, Mac, Linux)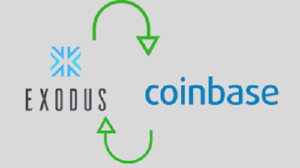 It has an easy-to-use user interface
It helps you organize your savings with their pie chart portfolio.
Exodus also has a built-in exchange which enables you to instantly trade the bitcoin.
It is partially an open source wallet.
Copay (Windows,Linux,Mac OS X,Android,IOS,Chrome app,Windows mobile)
It is a Multisig Bitcoin Desktop Wallet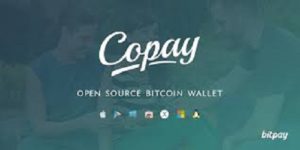 Created by BitPay,
This wallet is available for most of the primary platform( namely mobile and desktop)
extra security is ensured
Provides device-based security:
All private keys are stored locally but not in cloud storage.
Supported in French, German, Chinese and Spanish.
It is a free and open source software run on non-proprietary servers.