In the current scenario, where cryptocurrencies are gaining importance, a lot of wallets are arriving in the marketplace to ensure the security and privacy of one's digital assets. Now let's discuss a few multi crypto wallets for I phone or IOS. There are certain IOS as well as android supportive wallets like Airbitz,breadwallet too.
Blockchain.info wallet(Web, Android, IOS)
The blockchain is the most known IOS wallet and has the substantial capacity to process large amounts of transactions every day.
Even though a small transaction fee is imposed while the transactions take place, this fee is charged by miners and not this wallet, this wallet is active in hundred and forty countries, and its free.
It supports BTC, Bitcoin Cash and Ether.
It's possible by the wallet to keep a watch on your cash flow with the Bitcoin Cash  in your Blockchain wallet regardless of time and location.
Available in thirty-six languages.
Airbitz(Android, IOS) 
Powerful and made accessible to use bitcoin wallet.
Permits users to control their bitcoin private keys. It ensures that only you have access to your funds and transactions. Financial privacy is assured. Along with providing a great user experience with these where the following features –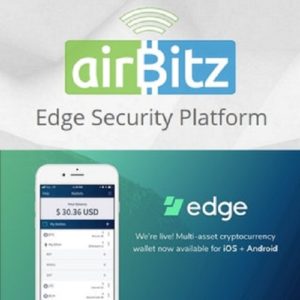 Integrated purchase of discounted gift cards
 Integrated buy/sell from a linked bank account
Account creation is straightforward with just a username and password.
Wallets are hierarchical with changing addresses per transaction.
You can Search transactions by the payee or the category.
There are certain limits for spending, and if higher than that, you will need to give your password or pin.
These Wallets function even if servers are down because of their Decentralized server architecture.
Breadwallet(Android, IOS)
The next multi cryptocurrency wallet is bread wallet. Bread wallet is just like your on-ramp to bitcoin. Inbuilt and safe, These bread wallet gives you the entire control over your bitcoin transactions by enabling Sending and receiving bitcoin payments instantly, in addition to safety.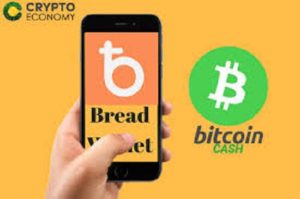 The servers are resistant to get hacked rendering your funds safe. Even if the phone is lost, damaged or stolen, you can quickly recover your funds using the personal recovery phrase. The various other features are
You can Send and receive bitcoin payments in seconds, online or in person
One button payments directing to various bitcoin-accepting merchants and websites
Storing your bitcoin safely and securely using built-in hardware encryption.
Simple recovery phrase helps you in recovering funds when your phone is broken or lost.
This wallet is open source and free. There are no extra transaction fees or costs. You can send any amount of money to anyone in the world instantly.
Copay (Windows,Linux,Mac OS X,Android,IOS,Chrome app,Windows mobile)
It is a Multisig Bitcoin Desktop Wallet
Created by BitPay,
This wallet is available for most of the primary platform( namely mobile and desktop)
extra security is ensured
Provides device-based security:
All private keys are stored locally but not in cloud storage.
Supported in French, German, Chinese and Spanish.
It is a free and open source software run on non-proprietary servers.
Edge wallet (Android, IOS)
It provides a high level of Privacy, autonomy, and security..
Powerful as well as it is Easy to use, users can control their private key and take control of funds as only they have access to that and funds.
Neither edge nor a third party can access it.
Account creation is simple with just a password and user id.
It also provides Biometric TouchID along with FaceID login
Hierarchical Deterministic wallets with changing addresses per transaction
Follows a Decentralized server architecture so, the  Wallets continue to work even if Edge servers are down.
Open-source code.
Trust wallet(Android, IOS)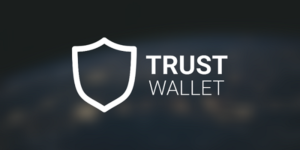 In Trust wallet private keys are stored locally and has many layers of protection
compatible with any ERC20 and ERC223 tokens.
Their partnership with Kyber Network allows you to make instant trades in decentralised exchanges.
Fully security audited system.
There are several wallets like Jaxx, bread wallet, Orbitz,
Mycelium(Android, IOS)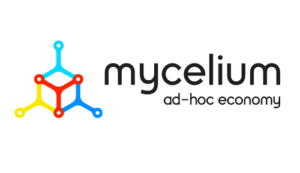 It is free to use.
However, transactions are subject to be levied a small fee according to the operations.
It's an Open-source software.
It Integrates with a range of services, including some hardware wallets like FREEZER and Ledger.
It Provides several accounts and fast connection to the bitcoin network.