A cryptocurrency faucet is a website that gives off tiny fractions of cryptocurrencies as a reward to users so that users may know what cryptocurrency is and awareness regarding cryptocurrency may be known to even non-seekers.
Cryptocurrency faucet provides very little reward just like water drips from a faucet, following that concept small amount of cryptocurrency also drips/is rewarded from faucet website. That's why they are called as faucet since similarity of concept.
However, some website demands some tasks to be done to get the reward, which can range from filling captcha, rolling dice, solving a puzzle, sharing on social media to playing a game.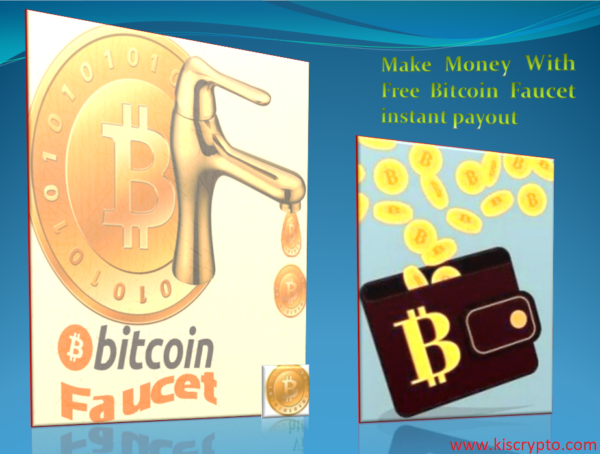 Faucets were established to gain public attention to cryptocurrencies and to increase its user base, which they were able to do so. Since they were giving something to a user free of cost, more and more people were visiting faucets to get what was free.
Most faucets have a minimum payment threshold, so cryptocurrencies earned via the faucet are deposited into the website wallet and can be withdrawn later by the user, when that payment threshold has been achieved. According to the threshold in some cases, this might take only a couple of days, but generally, it takes longer to meet the minimum payout.
Acceptance of concept by other cryptocurrencies
Cryptocurrency faucets were only Bitcoin faucets at introduction of the concept. These Bitcoin faucets became so famous that other cryptocurrencies promoters also started creating faucets as well. With free coins, they also provided information regarding their crypto currency they rewarded in many cases,  which acted as advert to related cryptocurrencies and helped them attain a better user base. With more sites to get more free crypto people became much more interested in crypto which helped crypto currencies much.
How to work with faucets rewards.
Faucet rewards are generally very little fraction(satoshi for BTC ) of coin  and cannot change a regular income source or replace a job. Crypto from faucets can be accumulated over time and coupled with the increase in prices of coins, can be truly of much worth in the future. You can visit some faucets also displayed on our site to start getting free cryptocurrency.
If you are interested in getting cryptocurrency for free than faucets are the way to go. Just do not expect much to be made in the process as these provide very small amounts which in this bearish market are not much of worth, However holding them till bullish period is better.