Cryptocurrency mining is a process in which you use your computing resources/ processing power to solve complicated calculations and process the transaction data to create a new individual block, in exchange You are rewarded with transaction fees and/or block reward for creation of that block.
What is a blockchain?
To understand it better let's understand what is Blockchain. Blockchain is a decentralized public chain/database of blocks. These blocks hold record of transactions that were made by using the cryptocurrency and Blockchain holds these Blocks.
It consists of one after other positioned blocks that contain complete transaction data till now. This data is unchangeable but is publicly available to read. So you can think of them as read-only copies of data.
Blocks are placed vertically over one another (virtually) so every block has a height which tells that where it exists in blockchain. So in the skyscraper of Blockchain a block has a floor number to point to.
Let's get a little bit informed about the term Block, A Block is a database unit and record of transactions which gets a place in it. Let's think of a folder with many files. So same way a block holds several transactions depending on the cryptocurrency to which it belongs to.
Every transaction secures some storage space on block limiting how much transactions it can hold, and in case of  Bitcoin, every block has almost 1-megabyte capacity. In each block, there can be up to 4000 individual transactions, but the size of individual transactions also matter.
Mining
Since there is no central entity to push a transaction in the Blockchain, a process is used which is termed as mining , Mining is the process of solving mathematical equations of algorithm on which that cryptocurrency depends, complexity of this is measured by hashing power, which tells us how much hashing power is needed to mine a new block.
When they are solved as per that day's complexity/Hashing power requirement a block is created in which transactions are mostly included and the miner is rewarded with what is owed for creation of a block. and in this way transactions are inserted in Blockchain
If there is no mining than there will be a list of transactions that need to be processed, and no transaction can be validated unless any other concept is being used to validate the transactions in that crypto currency.
Is it rewarding to be a Miner?
You now understand the importance of the miners to the blockchain. Now you must be thinking that is it really rewarding to be a miner? Well, the answer is that miners get compensated in the transaction fees and/or Block reward whenever a new block gets created.
Every cryptocurrency has a unique way to compensate miners, Like an example of mining in Bitcoin. Whenever there is creation of a new block, a Fixed amount of bitcoin along with fees is given to that block's miner. That Fixed amount will decrease after almost four years or every 210,000 blocks.
At the start, 50 bitcoins was the block reward for miners, but from March 2018, 12.5 bitcoins is the Block reward, now about fees they are too low in case of BTC fees of a block can go up to 0.8 BTC or little more if your day is good. So maximum profit comes from Block reward in BTC for now.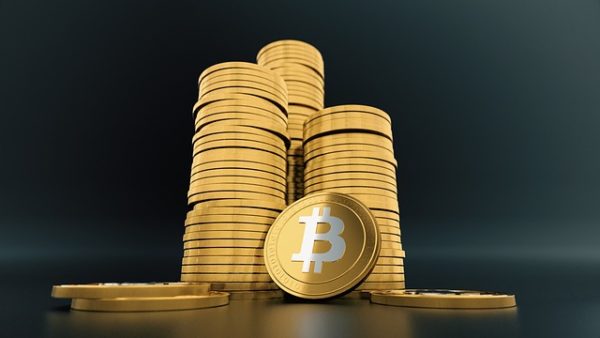 How can you start mining cryptocurrency?
So after learning about the reward you must be pretty excited to go on and start mining, why not it gives a huge reward, for appx. 13 BTC a block you can have near $53,000 USD in your pocket. Who won't want that, But wait just wait, Surely it's mining but not all is golden, Read further.
Everyone can start mining cryptocurrency; you will need a mining software, a laptop, or a desktop or an ASIC hardware, and a wallet for storing the reward that you earn. Everyone can start mining but only a few miners make a profit from it due to:
The processing capability of your mining is dependent on the features(CPU/GPU) of your laptop, desktop or hardware. (One-time investment you already have or will need to buy)
Cryptocurrency hashing power is increasing at a near steady rate in mining and it gets up almost everyday.
Your costs for electricity will be very high and differs depending on the place where you live and on consumption of it. (Recurring Investment)
Due to these using a low-end desktop computer or personal laptop for mining major cryptocurrency has no real profit any more, you probably won't make up for your electricity cost even. There is special hardware in the market that is made for this specific task known as ASIC miners which are there only for mining cryptocurrencies.
So let's take a break from thinking that you can mine BTC via your PC but that's not the end you can still mine, information regarding that will follow up in second part of this article as it has already grown long, so just wait up.