1.Cryptocurrency craze drives coinmining malware surge.
    2.Chinese Internet Court Uses Blockchain To Combat Online Plagiarism.
    3.Bankers Raise Concerns Over Robinhood's New Saving Accounts.
    4.AriseBank CEO Settles SEC Charges.
1.Cryptocurrency craze drives coinmining malware surge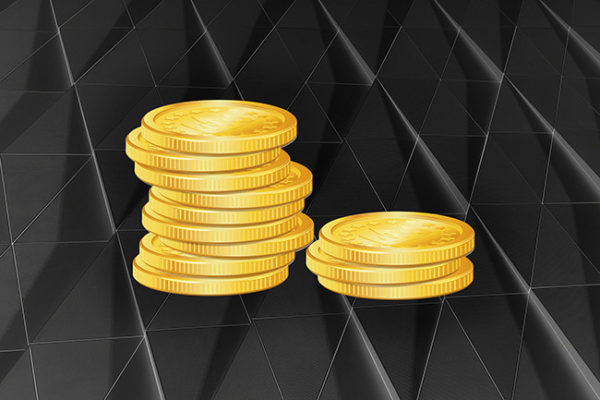 The cryptocurrency craze of 2018 helped drive a 1,500 percent increase in coin mining malware when compared to 2017, according to eSentire. Coinmining malware mines cryptocurrency (typically Monero) directly on infected endpoint devices (CoinMiner) or in web browsers (Coinhive) when a user visits a website running malicious code.
"The exponential growth of cybersecurity threats each year represents a new normal that organizations must be prepared to deal with, as sophisticated tools like machine learning and artificial intelligence (AI) make it easier and more profitable for threat actors to execute attacks," said Kerry Bailey, CEO, eSentire.
Additional 2018 annual threat report findings:
The five most targeted industries are education, accounting, construction, real estate and biotechnology.
Tuesday is the most popular day of the week for phishing attempts with DocuSign, Office 365, and OneDrive the most popular lures used.
DNS spoofing, when an attacker tries to reconfigure devices to trust a malicious DNS server, saw a 500 percent increase over 2017.
Devices manufactured by 3COM and Cisco received the largest number of brute force attack attempts.
2.Chinese Internet Court Uses Blockchain To Combat Online Plagiarism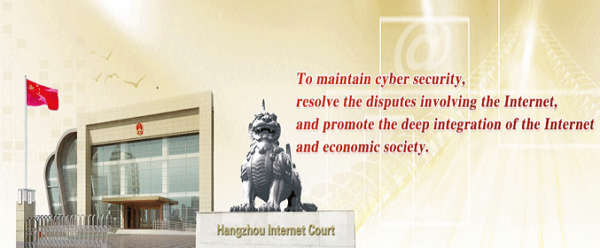 An Internet Court launched in Eastern Chinese City Hangzhou will now use blockchain to fight plagiarism for online writers, local Chinese news outlet China.org.cn reported. China launched its first internet court in the city of Hangzhou to deal with internet related cases, save time and reduce overhead costs of getting justice out of the system.
At the time of the launch, the court was expected to accept court filings and cases electronically and given the mandate to rule online cases via live stream. Plaintiffs may verify their identity with a government-issued ID or through their Alipay account. Hangzhou has a large percentage of online writers in China.
The Hangzhou Internet Court operates as an incubator for the governance of the internet space in China to settle "diversified Internet disputes, and a 'first mover' for the transformation of Internet trials."
The Binjiang District of the city has a "writers' village," which is home to over a hundred popular online writers. These writers have had issues with piracy over the years, and it has become increasingly challenging for them to prove their ownership of any piece of work.
3.Bankers Raise Concerns Over Robinhood's New Saving Accounts.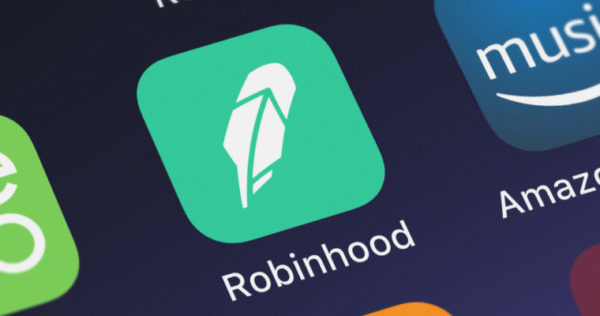 Robinhood launched its 3% interest "checking and savings" accounts last week. With 3% well over the average rate offered by conventional banks and some key differentials in the insurance that protects investors in Robinhood's new products, U.S banking organizations are speaking out.
Chris Cole, the senior regulatory counsel for the Independent Community Bankers of America (ICBA), told American Banker yesterday that Robinhood's use of the terms banking, checking, and saving could be "deceptive." Cole added:This is supposed to be a brokerage account, but they're running around making it look like a banking account.
Robinhood has yet to respond to the concerns raised. Its website FAQ's for the new products outlined:
Your cash and securities in Robinhood are protected up to a total of $500,000 by the SIPC, $250,000 of which can be in cash, the rest in securities…Similar to FDIC insurance, SIPC protects cash in your account if the financial firm fails.
4.AriseBank CEO Settles SEC Charges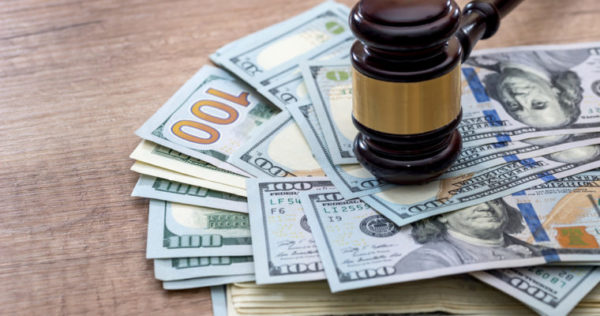 It was previously reported by crypto news portals on the arrest and murky background of Jared Rice, Sr., the "CEO" of the AriseBank ICO scheme which saw him lining his pockets and paying personal expenses out of raised funds in the extreme.Yesterday afternoon, the SEC announced that it had reached a settlement with Rice as regards its part of his legal troubles. A total of just over $2.5 million will be paid out by Rice and his COO, Stanley Ford. This figure includes almost $185,000 in penalties as well as over $68,000 in pre-judgement interest.
The SEC's press release described the actions of Rice in typical government fashion, without much description or fanfare, saying they were guilty of defrauding people "by depicting AriseBank as a first-of-its-kind decentralized bank offering a variety of services to retail investors." The director of the SEC's Fort Worth Regional Office, Shamoil Shipchandler, had a bit more to add:
Rice and Ford lied to AriseBank's investors by pitching the company as a first-of-its kind decentralized bank offering its own cryptocurrency for customer products and services.