1.CoinGate Enables XRP Payments at Over 4,500 Online Shops
      2.Swiss Cybersecurity Firm Opens Blockchain Center in Geneva
      3.Fidelity gets ready to launch bitcoin custody service
1.CoinGate Enables XRP Payments at Over 4,500 Online Shops
On Friday (February 1), cryptocurrency payment processor CoinGate announced that it had added support for XRP payments.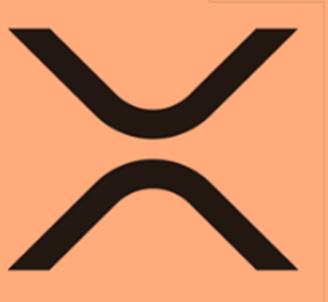 Lithuanian company "Virtualios Valiutos" (trading as "CoinGate") was established in July 2014 by Dmitrijus Borisenka, Jonas Gilys, and Irmantas Bačiulis, and CoinGate went live in March 2015.
CoinGate provides four types of integration for merchants:
A "Point of Sale" (POS) mobile app (for iOS or Android) for accepting crypto payments in any retail business.
Crypto payment plugins for various e-commerce solutions (such as WooCommerce and Magento)
A Merchant Payment API, which "provides full automation for accepting Bitcoin, Litecoin and other coins, unique addresses for each order, real-time transparent exchange rates for customers, and a platform for merchants to track and manage their payment history and payouts."
Payment Buttons (for Bitcoin or altcoins) that can be placed on the merchant's website.
CoinGate's blog post says that XRP support had been added due to "very popular demand by the community," and that this means "XRP coin owners can now use it as a means of payment at more than 4,500 shops online." It goes on to say that once merchants that use CoinGate as their crupto payment processor start receiving XRP payments, "they will have an option to instantly settle the revenue in Euros, Bitcoin, Ether, or keep the funds in XRP."
Finally, CoinGate says that it also allows XRP to be purchased using one of the various supported methods, such as via debit/credit cards or bank transfer (for European Union users).
At the time of writing, according to Market, XRP is trading $0.3080, up 1.08% in the past 24-hour period.
2.Swiss Cybersecurity Firm Opens Blockchain Center in Geneva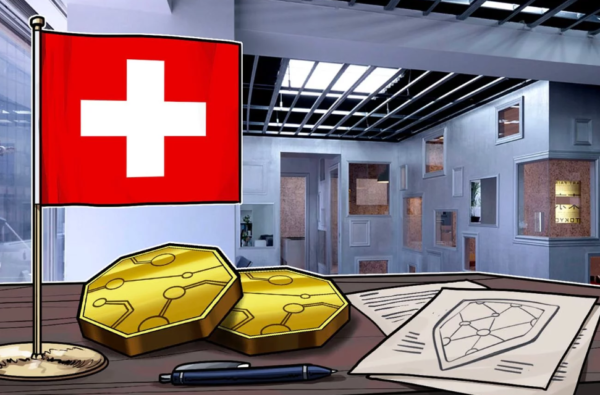 Switzerland-based blockchain  and cybersecurity firm WISeKey has opened a Blockchain Center of Excellence in Geneva, according to an announcement on Feb. 1.
WISeKey focuses on secure authentication and identification using a cryptographic tool called Root of Trust. The company is increasingly incorporating Internet of Things (IoT) and blockchain technology into its operations and portfolio.
The Geneva Blockchain Center of Excellence will purportedly assist blockchain-related startups in addition to researching and promoting new technology. It will also aim to expedite the adoption of blockchain technology in the public and private sectors.
Opening the center is part of a new partnership with the Blockchain Research Institute (BRI), which aims open up more centers in the United States, Latin America, China, India, and Africa.
Last week, WISekey announced the opening of its Global Blockchain Center in Malaysia as part of a partnership with a subsidiary of Malaysian tech investment holding Censof. Censof board director Ameer bin Shaik Mydin said, "The potential benefits of blockchain will help drive efficiencies for our clients."
On Jan. 23, WISeKey announced a blockchain-based identity partnership with the non-profit Race for Water Foundation, which aims to reduce ocean pollution using blockchain technology.
WISeKey will create a digital identity stored on its blockchain for every plastic product made by participating companies. The products will then be linked with a secure form-factor on the product using QR codes and microchips. Recycling efforts for each product will be tracked and recorded on a blockchain.
3.Fidelity gets ready to launch bitcoin custody service
Fidelity, among the largest providers of retirement savings and mutual funds, hopes it can leverage its famous name and win over institutional customers keen on digital currency trading.
Fidelity Investments is targeting a March launch date for its bitcoin custody service, according to three people with knowledge of the matter, as the mutual-fund giant moves forward with a plan that could help ease fears of trading cryptocurrencies.
In October, the Boston-based firm announced it would offer a range of crypto products designed for large investors like hedge funds. Bitcoin storage will be the first one available, according to employees of three firms that spoke with Fidelity in the past several weeks and asked not to be named discussing plans that are still private. Ether custody is expected to be next, they said.
"We are currently serving a select set of eligible clients as we continue to build our initial solutions," the company said in a statement Tuesday. "Over the next several months, we will thoughtfully engage with and prioritize prospective clients based on needs, jurisdiction and other factors."
Fidelity Chief Executive Officer Abigail Johnson has been a proponent of digital assets, setting her apart from many rivals. Under her leadership, the firm began mining bitcoin in 2015. She's betting the business, dubbed Fidelity Digital Assets, will appeal to Wall Street's relatively nascent appetite for trading and safeguarding digital currencies.
Fidelity, among the largest providers of retirement savings and mutual funds, is hoping it can leverage its famous name and win over institutional customers keen on digital currency trading.