1.CoinStats Launches World's First Mobile, Hardware-rooted Crypto Wallet to  Users
            2.Nasdaq Stock Exchange to Start Offering BTC and ETH Indices
1.CoinStats Launches World's First Mobile, Hardware-rooted Crypto Wallet to Users
CoinStats, the cryptocurrency research and portfolio tracker with over $5 billion in crypto portfolio and 500,000 monthly active users, will launch the world's first guaranteed, secure, hardware-rooted digital wallet on March 1.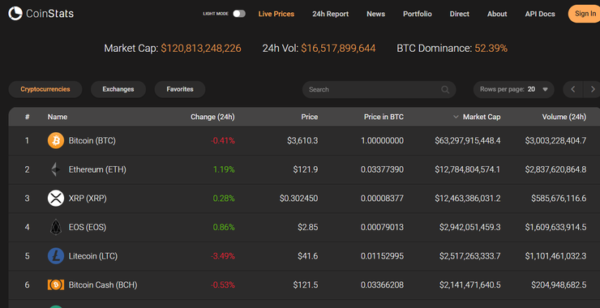 This groundbreaking platform, developed with and powered by SignKeys, will be launched as CoinStats Secure Wallet for iOS and Android and complement the incredibly popular CoinStats app. This will give CoinStats users the ability to track and make transactions directly in the app, rather than having to rely on an outside wallet or exchange.
The wallet includes numerous innovations beyond just security. For example, users will be able to privately and securely send crypto assets through existing messengers like WhatsApp. Atomic swaps – currently available between KEYS and BTC – will allow immediate peer-to-peer exchange.
The CoinStats app is free to download from the Apple AppStore or Google Play. The updated version will be available on March 1
2.Nasdaq Stock Exchange to Start Offering BTC and ETH Indices
The Nasdaq stock exchange will start offering real-time information on two new indices tied to the cryptocurrency market – bitcoin core and ethereum. Both indices will be included on the exchange's existing platform of indexes starting Feb. 25.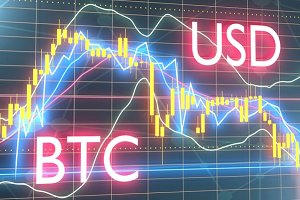 The Bitcoin Liquid Index (BLX) and the Ethereum Liquid Index (ELX) will "provide a real-time spot or reference rate for the price of 1 BTC and 1 ETH respectively, quoted in USD, and based on the most liquid ends of their markets," said Nasdaq in an online statement published Feb. 11.
According to the statement, both the "BLX and ELX work by capturing data from multiple exchanges to provide a single price point for BTC and ETH, which helps traders, get in and out of a given position." Nasdaq claims the methodology has been verified by independent auditors.
"The BLX is one of the most widely-referenced BTC indices among crypto traders and has been calculated back to 2010. Likewise, the ELX has been calculated back to 2014," said the exchange.
The two new indices join several dozen of Nasdaq's indices including the Nasdaq Composite, its main index, and the Nasdaq 100, through its Global Index Data Service. The data service is a real-time feed that consolidates all Nasdaq indexes and ETF valuation data, including third-party partner data.
Nasdaq is the world's second largest stock market by capitalization.