1.Binance Labs Grants $15,000 each to 3 Open-Source Blockchain Startups
          2.Uquid Users can now use XRP to pay for Bills, food, Mobile top up and more
1.Binance Labs Grants $15,000 each to 3 Open-Source Blockchain Startups
Binance Labs, venture arm of leading crypto trading platform, Binance Exchange has provided grants of $45,000 to three blockchain based new companies  developing open source blockchain solutions. The Announcement was  published on official Binance  blog.
These new companies are
• Ironbelly, a mobile wallet for the Grin blockchain
• HOPR, a privacy-preserving messaging protocol
• Kitsune Wallet, an upgradeable on-chain wallet
Each of them will get $15,000 . Till date, Binance Labs has incubated about 10 start-ups under CEO Ella Zhang, including Contentos, DeCore, and SafePal.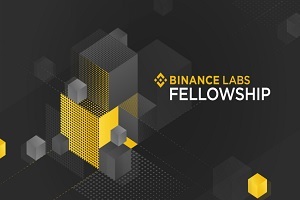 Teck Chia, Partner at Binance Labs said . "The Binance Labs Fellowship supports developers and researchers in creating free and open-source projects, empowering  new developments and businesses in the cryptocurrency economy,"
As per the post, Binance Labs aims to optimize the potential of blockchain technology by supporting, early-stage blockchain projects through the Incubation Program, top entrepreneurs through strategic direct investments, and open-source developers through the Fellowship.
The fellowship program helps researchers and developers to obtain guidance and resources from the Binance Labs network.
Ironbelly, HOPR and Kitsune Wallet are accepting matching contributions through Gitcoin Grants on grants received before April 19, 2019.
About Binance Labs
Binance Labs is a infrastructure impact fund and an initiative to incubate, invest, and empower blockchain and cryptocurrency entrepreneurs, projects, and communities. Their mission is to solve the problems that matter most to the ecosystem and change the world for the better.
2.Uquid Users can now use XRP to pay for Bills, food, Mobile top up and more
Ripple's (XRP) has just received another mainstream adoption from payment platform Uquid.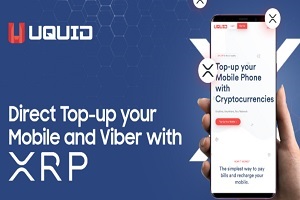 According to an announcement on Uquid medium page and website, users would now be able to  use XRP for payment of electricity bills, mobile top-up, pay online bills, Food vouchers, PIN-less call, and other services on its platform.
Worldwide Mobile Credit and #Viber now can be top-ups with #Ripple(XRP) at https://t.co/aunbkXVpHS. #XRP is also used to: Pay online bills, Food vouchers, PIN-less call … For more details: https://t.co/jW7P8joXk3#XRP #XRPthestandard #XRPcommunity #XRPUSD #xrpthebase #XRP本位制 pic.twitter.com/rMoL1JRKkD

— UQUID (@uquidcard) April 10, 2019
Mobile users of 600 mobile networks in 150 countries can use XRP to top up their mobile phones airtime while users from Bangladesh, El Salvador, Guatemala, Honduras, India, Indonesia, Nicaragua, Nigeria, Philippines, Qatar, and South Africa can pay for data bundles.
For electricity bills and insurance, only users from Indonesia are eligible for now. Users in Guatemala and Philipines can also use XRP to buy pharmacy vouchers while only the united states users are allowed to use it for PIN-less calls. Users in El salvador and guatemala can buy food voucher via XRP.
Uquid is a platform for deposit, transfer, and withdrawal of e-currencies. This is another good step forward in bringing crypto adoption to the mainstream sectors and Ripple's work is paying off.
With this new adoption, crypto users will have more mainstream options to spend cryptocurrency and also general public is supposed to know more about crypto currencies, helping crypto in a good way.
About Uquid
Uquid is a way to pay bills and recharge your mobile. Users can spend over 90 different crypto-currencies on mobile top ups, bill payments, pharmacy and food vouchers, transportation tickets, wi-fi recharges, and PIN-less calls.