1.Binance Chain upgraded to Latest Version of Its Mainnet, Galileo
          2.New York Grants Bitlicenses to Institutional Crypto Exchange Seed CX
1.Binance Chain upgraded to Latest Version of Its Mainnet, Galileo
The blockchain launched by cryptocurrency exchange Binance, Binance Chain, has completed an upgrade to its mainnet. The latest one  is called Galileo — v.0.6.0 — as announced by Binance on July 15.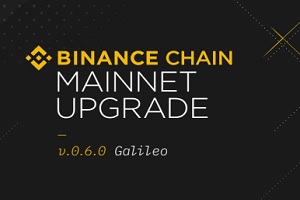 According to the announcement, What's new and improved after upgrade:
Matching Engine Revision:As clarified in BEP19, Taker and Maker concepts have been introduced in the matching logic. The new match logic will be more friendly to new users and reduce surprises.
Delist Trading Pairs on Binance DEX:The new version gives the possibility of delisting trading pairs from the Binance DEX exchange based on the proposal of validators and subsequent voting if it is recognized that any of them has low trading volumes over a long period of time.
Time Locking of Token Assets on Binance Chain: Some projects decide to lock certain amount tokens for pre-defined timeframes, with the vesting in the future according to a predetermined schedule.
State Sync Enhancement:-the current state sync implementation is refactored to improve user experience. It aims to diminish matching up  time. Additionally, the downloading of blocks can be continued. Now, the user can specify the height from which they need to state-sync.
The client will receive the function of signing all types of transactions without an active network connection. Subsequently, such transactions can be transferred to the network using another device.
Galileo required at least two-thirds consensus from validators so as to successfully upgrade from the previous version.
As previously reported by Kisscrypto, Binance recently released its margin trading platform on July 11.
2.New York Grants Bitlicenses to Institutional Crypto Exchange Seed CX
New York state financial regulators have granted virtual currency licenses to two subsidiaries of crypto derivatives firm Seed CX: Seed Digital Commodities Market LLC (SCXM) and Zero Hash LLC.according to press release by NYDFS. With these licenses, the firm is going to be able to operate in the market and offer services to new customers.
The profoundly looked for after approvals authorize Seed Digital Commodities Market (SCXM) to serve as a matching engine for cryptocurrency trades, while Zero Hash's license allows Seed CX's settlement arm to work as the money transmitter for the trading activity resulting from its affiliated exchange.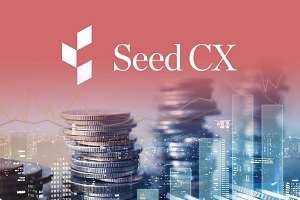 Superintendent Lacewell said "We are pleased to have approved more than 20 virtual currency businesses, and welcome Seed Digital Commodities Market and Zero Hash to New York's growing virtual currency marketplace," "The Department's approval of these new licenses will provide institutional customers with more choice while also protecting consumers and the public through strong anti-money laundering, cybersecurity and other compliance standards in a continuously evolving global financial services marketplace."
Edward Woodford, co-founder and CEO of Seed CX said ,"As virtual currency license holders we will be able to expand trading and settlement services to New York firms through our institutional platform that offers the strong institutional technology, the operational support, and the regulatory compliance that institutions demand," .
DFS turned into the first state or federal agency in the United States to supervise virtual currency with the declaration of its landmark regulation in 2015 . New York is the only state that requires firms dealing in digital assets to obtain a license to operate. The State has established a strong state-based regulation, but the approach has been widely censured by the crypto community for being one of the strictest laws governing this kind of business.