1. Global Accounting Firm KPMG Partners with Microsoft, R3 for Telecom Sector (5G)

        2. Ethereum wallet MetaMask rolls out beta version of its mobile app
1.Global Accounting Firm KPMG Partners with Microsoft, R3 for Telecom Sector (5G)

KPMG, a worldwide accounting firm,has partnered with software firms TOMIA, Microsoft, and R3 to build up a  blockchain-based settlements solution for the telecom industry. The partnership info was published on official website .
As per press release, KPMG, one of the "Big Four" accounting companies, needs to address the cross-border and cross-network settlement issues among telecom companies that will emerge from 5G connectivity. In particular, it expects to use smart contracts to alleviate disputes between carriers and mobile operators.
Arun Ghosh, Blockchain Leader at KPMG, said  in a blog post," We will almost consume more data more quickly and across more locations than ever before in this next wave of telecom advancement, it is becoming increasingly complex for telecom companies to track and settle interchange fees. In fact, global mobile data roaming revenues are required to reach $31 billion out of 2022, with an average annual growth rate of eight percent."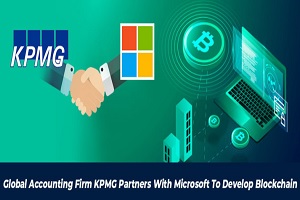 The aim of this partnership is to reduce the future costs, number of disputes, and time involved in telecom settlements caused by "billions of mobile interactions coursing through hundreds of connected networks managed by many  customers and suppliers."
Executing a blockchain solution offers a first-mover competitive advantage that will help telecom companies keep data connectivity accessible and affordable for consumers, and offers the necessary efficiency and transparency for improved cross-network settlements in the industry.
The new partnership announced that it will join the Trusted Internet of Things (IoT) Alliance organization, which aims to unite companies together to develop and establish the standard of an open-source blockchain protocol to help IoT technology across industries.
2.Ethereum wallet MetaMask rolls out beta version of its mobile app
Ethereum wallet MetaMask has released a public beta version of its mobile application with some new highlights, on both Android and iOS phones. The firm announced this  news on July 23, 2019
According to the blog post "Over the next couple months, we'll use this Beta to gather feedback from the community before our V1 launch this fall."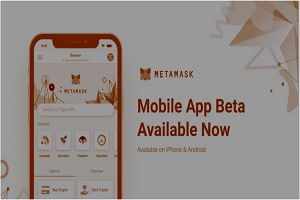 The new Android and iOS apps will also serve as mobile browsers, which will enable users to connect directly with Ethereum dapps right from inside the MetaMask app.
The app, MetaMask Mobile, allows exploring a decentralized app (dapp) "in about 30 seconds" with improved onboarding experience.
MetaMask's mobile app is now available for public beta! With MetaMask mobile, users can now manage their digital assets, use dapps, and send ETH or tokens to anyone, anywhere. Read our feature guide and walk-through here!https://t.co/Cuup7LiumN

— MetaMask (@metamask_io) July 23, 2019
The apps will bolster Ethereum Name Service domains, cryptocurrency collectibles based on the ERC-721 token standard (e.g. Crypto Kitties), biometric security, and integration with Connext Network's InstaPay, which gives users make free payments through layer-two payment channels.
Ethereum users can make micropayments from inside one of the space's premier wallets for the first time .The release pursues expanding  scrutiny of Metamask as its monthly active user base develops to more  than 250,000 for the desktop product.
This app also provide security:-