Stable Coins
The name is self-explanatory. Certain coins that don't change their value with the market fluctuations are called stable coins. They works as stable crypto asset.
You already know about stable coins from our post on same. In brief they don't get affected by market changes much and the result is a stable price for these coins. Market professionals/Traders make use of these to deal with other cryptocurrencies that are facing a lot of price fluctuations or when crypto market is going bearish.
According to market buffs, stable coins can play pivotal roles in any kind of payment or wire transfer. Moreover, these coins can help to speed up transactions and make them more affordable in the coming future.
Top Five Stable Coins of 2019
Let's see which top 5 stable coins were in spotlight this year. Here we have also listed some of the pros and cons so that you can choose your best fit accordingly.
        1.Tether (USDT)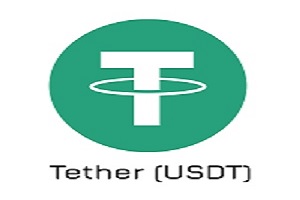 Without any doubt, Tether is the most recognized stable coin cryptocurrency until this date. That's why it tops the list of five best stable coins in 2019. Not only it is collateralized but also it is a fiat enabled stable coin. Furthermore, Tether is pegged with the US Dollar in the ratio of 1:1.
What does that mean?
Tether's value is equivalent to the value of the US Dollar.
Pros:
Complete infrastructure support
Easy to transact
Cons:
Absence of transparency
Tether is issued without audit
Exchanges: Bitfinex, Binance, Huobi
Market Cap of Tether is $1,884,587,370. Tether is the fifth-largest cryptocurrency.
         2. USDCOin(USDC)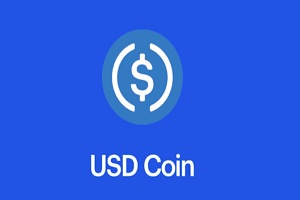 A stablecoin pegged to USD introduced by Circle and Coinbase, got wide publicity and in short time has jumped up higher in cryptocurrency market. Currently ranked at 25th place USDC is second biggest stable coin. They are financially transparent with publicly available attestation reports.
Pros
Financially Transaparent
ERC20 based
Cons
Lesser recognition than USDT
Exchanges-Binance,Poloniex, Huobi
Marketcap of USDC is $ 474,03,320 and is 25th largest cryptocurrency.
          3.TrueUSD (TUSD)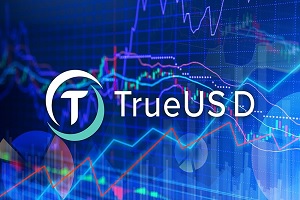 It is another stable coin pegged to US Dollar. TrueUSD (TUSD) is not only transparently-verified but also fiat-collateralized. Also, it is legally protected as well as audited.
The best part of TrueUSD (TUSD) is that They are super transparent. It's because the audit of this stable coin is open to the public. You can check out the reports, at your convenience.
Pros
Guarantees ownership identification with legal as well as financial institutions
Cons
Not as widespread as USDT
Exchange: DigiFinex, Bit-Z, and Binance
Market Cap of TrueUSD (TUSD) is $213,749,697.
          4. Paxos Standard (PAX)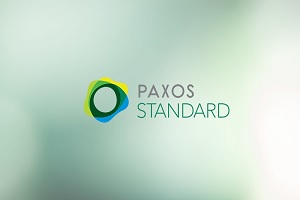 The Paxos Trust Company introduced this stable coin. It is also pegged to USD. It is widely known as the first regulated coin around the globe.
Pros
Manual errors are minimal since it's an ERC20 token.
Cons
Insufficient wallets and a maximum of them are in the beta phase.
Exchange: Binance, DigiFinex, and OKex
The Market Cap of Paxos Standard (PAX) is $167,241,364.
          5.Gemini Dollar (GUSD)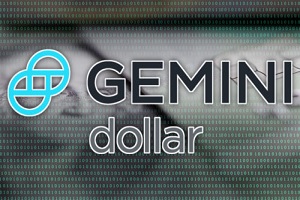 Gemini Dollar (GUSD) and PAX were introduced on the same day. Moreover, both of them announced themselves as the first regulated stable coin in the globe. Gemini dollar though much hyped didnt get much attention to its other counterparts, even Pax has twice the marketcap. It also is pegged to USD.
Pros
A very flexible and secure stable coin
Cons
Didn't got much recognition.
Exchange: DigiFinex, HitBTC, and BCEX
The Market Cap of Gemini Dollar (GUSD) is $86,072,734.
     Special Mention- MakerDAO (DAI)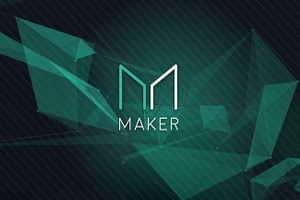 DAI was developed in the year 2017 and there is no association between the US Dollar (USD) and MakerDAO (DAI). This stable coin is supported by Ethereum. And it's an ideal example of a stable coin being backed by some other cryptocurrency.
Pros
You can borrow MakerDAO (DAI), according to your terms.
Cons
Complicated
Some security problems were prevalent earlier.
Exchange: OasisDEX, HitBTC, and KuCoin
The Market Cap of MakerDAO (DAI) is $56,801,526.