1.Binance Users Can Now Buy Four Cryptos with Cards
              2.The Bahamas Launches a Digital Currency 
              3.Huobi Indonesia Launches Trading Between Indonesian Rupiah and Tether
1.Binance Users Can Now Buy Four Cryptos with Cards
Binance the biggest crypto trade by exchanging volume has announced  to add debit and credit cards directly on its platform. The announcement is published via  Binance  News post.
As indicated by the declaration customers can buy cryptocurrencies such as Bitcoin, Ethereum, Binance Coin, and XRP directly once their Visa card has been linked to their Binance account.
To get this service, users can visit the "Buy Crypto" page, select an amount of EUR or GBP, click next, and then click "Add Card" to bind their Visa card. Once a Visa card has been added, clients will have the option to directly buy tokens such as BTC, BNB, ETH, and XRP.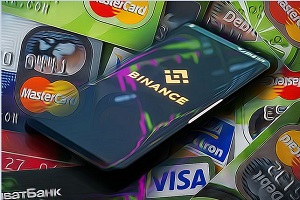 At present,Visa cards option is available in 31 supported European Economic Area countries, including :-
United Kingdom, Germany, France, Netherlands, Poland, Sweden, Austria, Belgium, Bulgaria, Croatia, Republic of Cyprus, Czech Republic, Denmark, Estonia, Finland, Greece, Hungary, Ireland, Italy, Latvia, Lithuania, Luxembourg, Malta, Portugal, Romania, Slovakia, Slovenia, Spain, Iceland, Liechtenstein and Norway. As needs be, two fiat currencies – euro and British pound – are supported.
After enabling users to add Visa card, Binance announced that they would also support Mastercard, another leader in the global payment field.
2.The Bahamas Launches a Digital Currency 
The Central Bank of Bahamas (CBB) has presented a digital version of the Bahamian dollar, beginning with a pilot stage in Exuma and extending in the first half of 2020 to Abaco. The  Residents of the island Exuma can enroll in the Central Bank of The Bahamas' "Project Sand Dollar," . The announcement is published via central bank of Bahamas
The objectives of Bahamian PSMI to  improve results for financial inclusion and access, making the domestic payments system more efficient and non-discriminatory in access to financial services.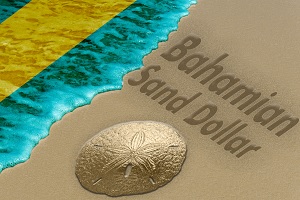 Bankers insisted that "Sand Dollar" is a "digital fiat currency" – not a cryptocurrency, stablecoin or competitor to the Bahamian Dollar. Rather, it is essentially a digital version "equivalent in every respect to the paper currency," they said in the project outline.
"In this vision, residents can pay retailers through wallet-linked QR codes, with banks moving assets in digital form. The Central Bank accepts this could ultimately cut currency printing costs and transaction fees while enhancing financial inclusion."
For now, however, the sand dollar faces far more restrictive limits from the government. Businesses cannot hold more than $1 million in their digital
wallets
, nor would they be able to execute more than one-eighth of their yearly
business
through the wallets in any given month. Furthermore, people max out at $500, with higher limits coming through "enhanced due diligence" on their records.
As the pilot progresses in Exuma, the Central Bank will simultaneously promote the development of new regulations for the digital currency, and strengthen consumer protection, particularly around data protection standards.The Bank will also advance reforms to allow direct participation of non-banks in the domestic
payments
system.
3.Huobi Indonesia Launches Trading Between Indonesian Rupiah and Tether
Huobi, one of the major cryptocurrency exchanges in the industry, launched a fiat gateway  in indonesia to empower an immediate fiat-to-crypto trading facility between the Indonesian Rupiah (IDR) and Tether (USDT). The announcement is published via 
Huobi Indonesia
on December 28, 2019.
Huobi Indonesia giving Indonesia users simple access to withdraw and to top-up using Indonesia bank account.  The new gateway will enable Indonesian investors to use the local fiat currency to
trade over 250
cryptocurrencies available on Huobi Indonesia's digital asset
trade
.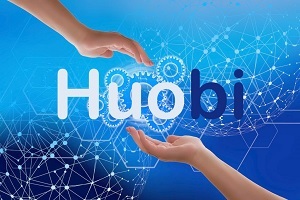 Huobi Indonesia CEO Xiong Dan said " From the moment with open Rupiah Fiat channel (USDT/IDR) we start a new chapter. Huobi Indonesia will continue to take root in Indonesia market, fulfill market commitments and consolidate the improve service quality, accelerate the developments of local business. We are also willing to provide more support to local blockchain projects and grow together."
with this launch, the trade presently has fiat gateways in three of its local subsidiaries: Argentina, South Korea, and Indonesia.
Huobi Indonesia has established an expert operation team who are working with Indonesia's blockchain Industry and to promote Blockchain technology together.
About Huobi Indonesia
Huobi Indonesia is a digital asset exchange based in Jakarta, with in excess of  50,000 registered users, of whom 5,000 are active in daily trading. Huobi Indonesia has an API based on Huobi Cloud technology, which as of now offers trading and investment of 100+ digital asset pairs including fiat-crypto trading, crypto-crypto trading. Its benefits from the deep liquidity provided by Huobi trading depth. it gives a safe, efficient and smooth biological ecosystem for Indonesian and overseas users.