1.Singapore Announces New AML Rules for Crypto Businesses
         2.World Economic Forum Launches Global Consortium for Crypto Governance
1.Singapore Announces New AML Rules for Crypto Businesses
Singapore is introducing new payments legislation that offers worldwide cryptocurrency firms an opportunity to expand their operations in the country by applying for operating licenses for the first time. The move, called the Payment Services Act. The announcement is published via  Monetary Authority of Singapore  on January 28, 2020.
The new PS Act will upgrade the regulatory structure for payment services in Singapore, strengthen consumer protection and promote trust in the use of e-payments. It will also move Singapore into a more competitive space with Japan, which has seen 22 cryptocurrency licenses since 2017.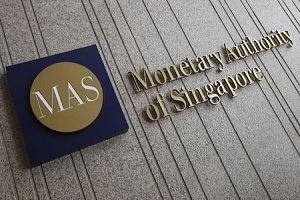 The key advantage of Singapore's new legislation is giving regulatory clarity on new types of payments activities such as e-wallets and cryptocurrency exchanges, which helps potential applicants with licensing and compliance issues.
The Money-changing and Remittance Businesses Act and the Payment Systems (Oversight) Act will be revoked with the beginning of the PS Act.
2.World Economic Forum Launches Global Consortium for Crypto Governance
The World Economic Forum has announced the first global international consortium to design a governance framework for cryptocurrencies, including stablecoins. The announcement is published via  World Economic Forum news post.
The consortium will bring together traditional financial institutions,overall endeavors, government representatives, academics, technical experts, worldwide associations, members of Forum's  communities and non-governmental organizations (NGOs) .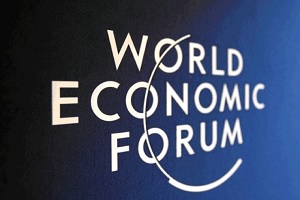 The aim of Global Consortium to build access to the financial system through innovative policy solutions that are inclusive and inter-operable. This consortium will concentrate on solutions for a fragmented regulatory system. Efficiency, speed, inter-operability, inclusivity and transparency will be at the heart of this activity.
Klaus Schwab, Founder and Executive Chairman of the World Economic Forum said:-
"Digital currency, a cross-cutting topic that requires input across sectors, functions, and geographies, is a key area of interest for the Forum," "Building on our long history of public-private cooperation, we hope that hosting this consortium will catalyse the conversations necessary to inform a robust framework of governance for global digital currencies."
Joseph Lubin, Founder of ConsenSys said:-
"New technologies, like blockchain, have helped catalyze a revolution in the mechanics of money,""We applaud the efforts by the WEF in actively researching digital currencies, including those that are
blockchain
-based, as a means to foster innovation but also ensure that central banks can maintain their role as stewards of the economy. The future of money is digital and central banks and the public sector have a crucial part to play in ensuring that this future is sustainable, inclusive and positive for society."
Other associations that will help the WEF with designing a governance framework incorporate  the Monetary Authority of Singapore, South African Reserve Bank and Massachusetts Institute of Technology (MIT), among others.