1.Bitfinex Adds Margin Trading on Tether Gold With Pairs of Up to 5x Leverage
         2.IBM-Backed Hyperledger Fabric Releases 2.0 Version
1.Bitfinex Adds Margin Trading on Tether Gold With Pairs of Up to 5x Leverage
Bitfinex, the world's seventh-biggest bitcoin exchange in terms of  trade volume has  announced the launch of margin trading for Tether Gold (XAU₮),a digital asset sponsored by physical gold according to the announcement  published via official  Bitfinex post on January 30, 2020.
Tether Gold (XAU₮) has started big!
XAU₮ can now be traded on @Bitfinex with U.S. Dollar (XAUt/USD), #tether (XAUt/USDt), and #bitcoin (XAUt/BTC).
View the official announcement ⬇️ https://t.co/Sf5PP4bWMp pic.twitter.com/8Qr7WKsj6Q

— tethergold (@tethergold) January 24, 2020
The exchange is offering trading services against the US dollar, Bitcoin, and Tether. The pairs can be traded with introductory value of 20 percent and the platform is also offering most extreme leverage of 5x. Furthermore, the maximum leverage for BTC/USD has been expanded from 3.3x to 5x.
Bitfinex will soon allow its users to acquire money to build their trading positions, which increases both potential benefits and losses.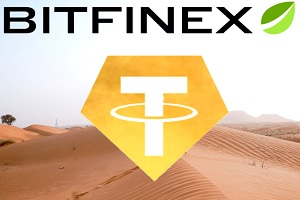 About Tether Gold (XAU₮)
XAU₮ is a digital resource offered by TG Commodities Limited. One XAU₮ token represents one troy fine ounce of gold on a London Good Delivery gold bar. XAU₮ token holders will have the option to enjoy ownership of gold while avoiding drawbacks associated with physical gold, such as high storage costs and limited accessibility.
Today, Tether Gold (XAU₮) is the only product among the competition that offers zero custody fees and has direct control over the physical gold.
2.IBM-Backed Hyperledger Fabric Releases 2.0 Version
The IBM backed project Hyperledger officially released the version 2.0 of its enterprise distributed ledger technology (DLT) platform. The announcement is published via Hyperledger official site on January 30, 2020.
Fabric 2.0 is intended to improve the ease of use and execution for the end user, with updates including new highlights such as decentralized governance for smart contracts and few upgrades  for handling and sharing private data on the platform.
Hyperledger Fabric 2.0 is here! New release is optimized for production deployments with decentralized chaincode features, private data enhancements and improved performance. Learn more: https://t.co/aNLbO4TA2W pic.twitter.com/TmstDVSj6l

— Hyperledger (@Hyperledger) January 30, 2020
Jerry Cuomo, IBM Fellow and VP of Blockchain Platform, IBM said :-
"IBM is amped up for  this key milestone in Hyperledger Fabric's development life cycle. We are glad to have been part of the community that has collaborated on its development, and we are eager to upgrade the IBM Blockchain Platform — industry's first multi-cloud implementation of Hyperledger Fabric — to leverage the new capabilities and improved performance in this milestone release." –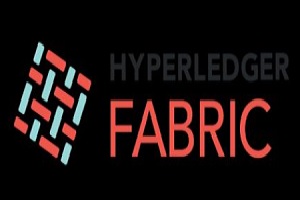 Hyperledger Fabric has immediately become one of the most well known open source DLT projects, with hundreds of deployments worldwide. In 2019, 30 companies in the "Forbes Blockchain 50" were using it. Because to its open source model and popularity, Hyperledger Fabric has been embraced by major Cloud Service Providers including Alibaba, AWS, Azure, Baidu, Google, Huawei, IBM, Oracle, SAP, and Tencent.
 Here's a few of the features that make Fabric unique relative to other distributed ledger technologies:
Permissioned and modular architecture
Flexible endorsement model for achieving consensus among transacting organizations
Pluggable consensus for transaction ordering and block distribution
Open smart contract model – flexibility to support various solution and data models (account model, UTXO model, structured data, unstructured data, etc)
Data privacy – complete transaction isolation using "channels", or share private data on a need-to-know basis using private data "collections"
Low latency of finality/confirmation
Hyperledger Fabric 2.0: The Latest Evolution
New chaincode lifecycle management
New chaincode application patterns for collaboration and consensus
Data privacy on a need-to-know basis.
New external chaincode launcher.
New consensus type of Raft
Performance improvements.
To evaluate the new version of Hyperledger Fabric, see the Getting Started documentation. A new test network in the fabric-samples repository makes it simpler than any time to begin using Hyperledger Fabric within minutes! For more details of the new features in Fabric v2.0, see the What's New documentation.