1.BitGo to Provide Custody  Services For India-Based Crypto Exchange CoinDCX
              2.Reddit Ethereum-Based Rewards Rolled Out on r/Cryptocurrency and r/FortniteBR Subreddits
1.BitGo to Provide Custody  Services For India-Based Crypto Exchange CoinDCX
BitGo  "a crypto custodian service organization based in the U.S"  has announced  that It  is expanding its market share with Indian crypto exchange, CoinDCX, as the new client. The announcement is published via official CoinDCX blog post on May 14, 2020.
📢Big News for CoinDCX users@BitGo is now the custodian of CoinDCX.

CoinDCX users' funds are completely safe and protected by BitGo's USD 100 million insurance policy.

Read more here: https://t.co/xi43KEh8Ed#TryCrypto pic.twitter.com/UZbG6iQkQR

— CoinDCX: India's Largest Cryptocurrency Exchange (@coindcx) May 14, 2020
As the custodian of CoinDCX,  BitGo will give the safe storage and custodianship of cryptocurrencies held on CoinDCX, fully insured and ensured by BitGo's $100 million insurance policy including client resources held on CoinDCX's lending service, DCXLend, and cold assets and funds.  CoinDCX started transferring assets to BitGo's wallets from May 8th, 2020.
Sumit Gupta, Our CEO and Co-founder thoughts:-
---
"At a phase of exceptional development in cryptocurrency use in India, it is of most extreme importance to provide users with more secure measures to protect users' funds, including the utilization of custodial services. As India's biggest and most secure cryptocurrency exchange, we are in a position to provide users with greater accountability, and peace of mind when trading on our exchange. With the integration of BitGo as our official custodian, CoinDCX can now focus on providing users with a diverse suite of financial products and services built on trust, safety, and security."
---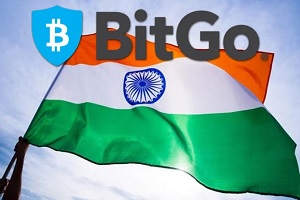 With BitGo Custody, all cryptocurrencies on CoinDCX will be secured in omnibus and segregated hot and cold wallets with two-factor authentication for all accounts. BitGo as of now gives custody services to different crypto exchanges including Bitstamp and LGO Markets.
Mumbai headquartered CoinDCX was established in 2018 by IIT Bombay alumni Sumit Gupta and Neeraj Khandelwal. It provides liquidity accumulation and is incorporated with worldwide exchanges including Binance, Huobi and OKEx. The aim of coinDCX is to build a community of 50 Million people and  completely dedicated to achieving the same.
 BitGo  "Founded in 2013 by Ben Davenport, Mike Belshe and Will O'Brien"  supports more than 250 coins and tokens, and claims to process over 20% of all worldwide on-chain bitcoin transactions.
2.Reddit Ethereum-Based Rewards Rolled Out on r/Cryptocurrency and r/FortniteBR Subreddits
Reddit  "the well known content aggregating website"  has introduced the Community Points to incentivize users to create high-quality posts and comments which aims to reward those who post valuable information on the platform with points stored on the Ethereum blockchain via Reddit Vault according to a slide presentation, published.
Community Points are a way for users to be rewarded for their commitments with a unit of proprietorship in their subreddit. Community Points can be earned, tipped, won, collected, and spent on unique items inside a community. Each subreddit has its own stylization of Community Points, and the ones in r/CryptoCurrency are called Moons. This, in itself, isn't new for Reddit, but these new Community Points are essentially cryptocurrency tokens based on the Ethereum network.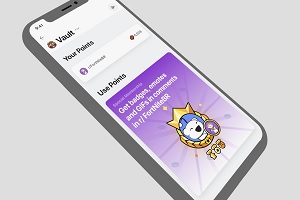 Clients will have the opportunity to either save their community points or use them to buy premium community features for example, badges, custom emojis, and GIFs in comments. Every client's community points will be visible beside their username in the comments section to include more transparency in regards to their activity and reputation on the platform.
So as to begin contributing, clients need to sign up to the "Vault," Reddit's local blockchain wallet, accessed via scanning a QR code through the official Reddit app.
While Reddit did not authoritatively name the subreddit in the slideshow, new posts on subreddits r/Cryptocurrency and r/FortNiteBR revealed that new tokens, moons and bricks respectively, have been added to those threads.
At the time of composing, r/Cryptocurrency has more than 1 million members and r/FortNiteBR have 1 million and 1.3 million members, in their subreddit community.
At present, the community point system is currently in beta (through summer 2020). ) and depends on Rinkeby — an Ethereum testnet. During this period, Reddit will conduct experiments inside Reddit communities to take inputs from community members and take a more wholesome approach towards finalizing how the reward system will work.