Here is What Was Important for crypto world this week:-
                 1.Deutsche Telekom's T-Systems Becomes Chainlink Node Operator for 'useful' smart contracts
                 2. ShapeShift Launches Mobile  App for Android and iOS Users
                 3.Grayscale Receives FINRA Approval for Bitcoin Cash and  Litecoin Public Trading.
                 4.Mastercard  grants Wirex  approval to crypto payment cards  on its network.
                 5.Copper Integrates Blockchain Payment Platform of Signature Bank For Fiat Settlements
1.Deutsche Telekom's T-Systems Becomes Chainlink Node Operator for 'useful' smart contracts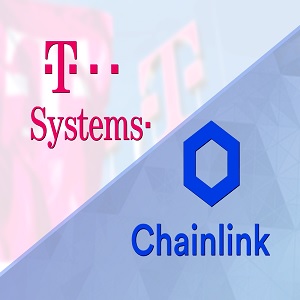 A subsidiary firm of Deutsche Telekom called T-Systems has now become a chainlink node operator for secure and dependable data . The T-Systems latest decision will prepare  for the organization, to act as a supporting segment of Decentralized Finance (DeFi) and Web 3.0, by powering nodes, validators, orchestrators, transcoders, witnesses, and block producers. The announcement is published via T-Systems web page on July 22, 2020.
Chainlink gives access to off-chain information feeds, Web APIs and traditional bank payments for Smart Contracts using a decentralized oracle network.  T-Systems MMS have joined the Chainlink network as a Node Operator. By operating a Chainlink node, T-Systems MMS will give reliable real-world data to Chainlink network users and decentralized applications (dApps) on Ethereum, further supporting the vision of public blockchains as an establishment for various use cases such as Decentralized Finance (DeFi).
We're thrilled to welcome @DeutscheTelekom's @TSystems_MMS IT Services group to Chainlink. @Tsystemscom's world-class infrastructure team secures a large amount of enterprise value today & is now on mainnet helping secure Chainlink's oracle network.

— Chainlink – Official Channel (@chainlink) July 22, 2020
Dr. Andreas Dittrich, Head of Blockchain Solutions Center of T-Systems said:
---
"Chainlink is the primary public blockchain network to which we are as of now giving  foundation and will provide staking services later on. This presents to us much closer to our vision of building  public blockchains as the basis for various use-cases"
---
The T-Systems will also engage in a type of foundation provisioning called "Generalized Mining", which will permit it to procure incentives in type of digital assets, by giving IT services to the network. They will additionally support Chainlink activities with their protected infrastructure and plan to help Chainlink's LINK staking feature, when it goes live.
About T-Systems
T-Systems is a German worldwide IT services and consulting company, which is an auxiliary  of Deutsche Telekom. Working in 20 countries, it is one of the biggest European IT service companies. The company has its headquarters in Frankfurt, Germany.
2.ShapeShift Launches Mobile App for Android and iOS Users
ShapeShift "One of the world's driving self-custody crypto platform" has announced that it has launched Mobile App for iOS and Android users. The announcement is published by  shapeshift article blog post on July 21, 2020. 
Our new app gives you the power to trade with competitive rates & buy Bitcoin in 120+ countries, all while enjoying self-custody of your crypto.

? Check out a feature overview in our blog: https://t.co/z1MbD84dKb

? Explore the app for yourself: https://t.co/cdegYrUSAt pic.twitter.com/He5DEo9ac9

— ShapeShift ? (@ShapeShift_io) July 21, 2020
This App allows clients to buy and sell Bitcoin as well as other digital assets from their smartphone, while holding control of the keys to their assets. ShapeShift promotes that its users in 120 countries, including the US, can buy a plenty of crypto-assets in addition to holding ERC-20 tokens. The app which just requires users to use an email address and password to sign in with as of now supports BTC, ETH, LTC, DGB, TUSD, and ERC-20 tokens.
The Easiest Way to Get Started

Begin with free bitcoin: Earn free bitcoin awhen you open the app for the first time. Simply verify your account to claim it. ‍
Trade with the click of a button: Swap between digital assets easily with better attractive rates.
Buy crypto in 120+ countries: Easily buy Bitcoin and other cryptocurrencies with your debit card.‍
Top coin support: With support for BTC, ETH, LTC, DGB, TUSD, ERC-20 and dozens more, you can hold and trade many of the top assets.‍
Send & receive safely: Share or request crypto easily from your friends and family. Your account is secured with client-side encryption and only you can access it.‍
Real-time price tracking: With CoinCap support, you can stay on top of market changes with real-time price updates.‍
Self-custody security: Don't just hold crypto, control it. With ShapeShift you're in complete control of your crypto. ‍
Available in 10+ languages: Crypto is universal. Enjoy your language of choice while managing your portfolio.
ShapeShift's app is accessible now on iOS and Android.
3.Grayscale Receives FINRA Approval to Trade Bitcoin Cash and Litecoin Public Trading.
Grayscale Investments "American digital asset manager" has announced that  Shares of both Bitcoin Cash Trust and Litecoin Trust have been approved by the FINRA  "U.S. Financial Industry Regulatory Authority " for public quotations under symbols: BCHG and LTCN  respectively on OTC Markets. The  announcement is published via official Greyscale Twitter post on July 21, 2020.
Our team continues to bring new opportunities for investors to gain exposure to digital currencies: Grayscale #BitcoinCash Trust & Grayscale #Litecoin Trust have received FINRA approval for public quotations on @OTCMarkets under symbols: $BCHG* & $LTCN* https://t.co/w00a39C280 pic.twitter.com/RCAQw3IDv8

— Grayscale (@GrayscaleInvest) July 21, 2020
This denotes the first publicly-quoted securities in the United States, deriving value from Litecoin (LTC) and Bitcoin Cash (BCH). The two add to Grayscale's four existing publicly traded investment products: Bitcoin Trust, Ethereum Trust, Ethereum Classic Trust, and the Digital Large Cap Fund.
Both Trusts would be accessible on OTC markets under "LTCN" for Litecoin and "BCHG" for Bitcoin Cash. Buying these offers would empower people to invest in cryptocurrency without holding the fundamental asset.
Public trading for the two crypto assets remains subject to full similarity with the Depository Trust Company (DTC), the world's largest securities depository.
Grayscale expressed that:-
---
"There will be no trading volume in the shares' public quotations until the respective shares are DTC eligible, which BCHG and LTCN are relied upon to get soon,
---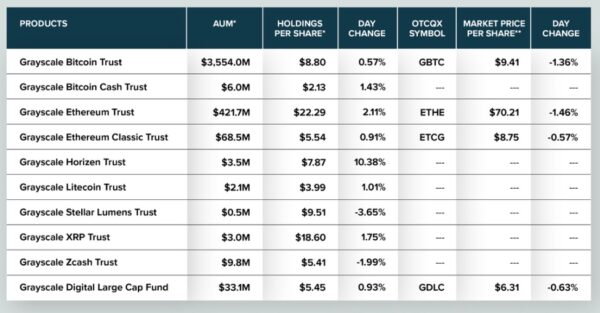 Grayscale Investments right now offers a total of 10 investment products with a total asset under management (AUM) of $4.1 billion as of July 20. They are Bitcoin Trust, Bitcoin Cash Trust, Ethereum Trust, Ethereum Classic Trust, Horizen Trust, Litecoin Trust, Stellar Lumens Trust, XRP Trust, Zcash Trust, and Grayscale Digital Large Cap Fund.
Four of the 10 investment products above are already publicly quoted on OTC Markets, accessible to all investors with access to U.S. securities.
Among all of Grayscale's crypto investment products, Bitcoin Trust has the most AUM of $3.554 billion. Bitcoin Cash Trust's AUM was $6 million on July 20, while Litecoin Trust's was $2.1 million.
4.Mastercard  grants Wirex  approval to crypto payment cards  on its network.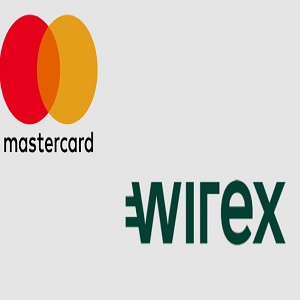 Wirex "Digital payment platform"  has become the first native cryptocurrency platform to be allowed a Mastercard principal membership, permitting it to directly issue payment cards. The vision of wirex is  to bring cryptocurrency to the mainstream with the help of Mastercard "the renowned global payment technology company"  by giving Wirex extra functionality and control . The announcement is published via official mastercard and  Wirex  blog post on July 20, 2020.
Edoardo Volta, Head of Fintech, Mastercard UK & Ireland, added:-
---
"We are eager to be beginning this new relationship with Wirex, offering consumers further choice and flexibility in the way they pay. We look forward to supporting Wirex in the delivery and growth of their innovative payment solutions."
---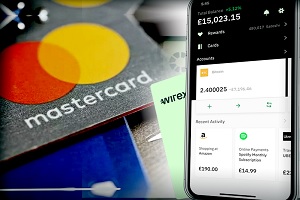 What is Mastercard's Principal Membership?
Mastercard principal membership enables Wirex to give payment cards directly to consumers, making it simpler for people to buy, hold and trade multiple traditional and cryptocurrencies. Buyers can instantly convert their cryptocurrencies into traditional fiat currency, which can be spent wherever Mastercard is accepted around the world. Users will also profit from Wirex's Cryptoback™ rewards program, which automatically gives customers up to 1.5% back in Bitcoin for every purchase made in-store.
Mastercard will only work with crypto accomplices that follow Its core principles. Cryptocurrency partnerships must:
Provide strong consumer protection, including privacy and security of the consumers' information and transactions;

Convey a level playing field for all stakeholders, including but not limited to financial institutions, merchants and mobile network operators;

Work in full compliance with all applicable laws and regulations, including those applicable to anti-money laundering, and consistent with the economic systems of the countries the network operates in.
About Wirex
Wirex is regulated by the U.K.'s Financial Conduct Authority and has a license to issue crypto cards in Europe. Prior  this year, it hit over 3 million active users, noting that expanding numbers of them are "not ordinarily  hardcore cryptocurrency users."
Later this year, the organization intends to launch a next generation of Wirex card for customers in Europe, with highlights  including additional currencies and free international ATM withdrawals. Wirex additionally plans to begin issuing corporate cards for Wirex Business customers.
5.Copper Integrates Blockchain Payment Platform of Signature Bank For Fiat Settlements
Copper "the London-based cryptocurrency custodian and prime brokerage" has announced the integration of Signet, the blockchain-based payments platform of Signature Bank. The announcement is published via official Copper  press release .
The integration will empower Copper clients to instantly pay and settle transactions in US dollars and other currencies through the Copper platform. the integration will also reduce the time and different  issues that asset managers face in transferring traditional currencies between a bank account and a trading environment.
A number of leading exchanges have as of now connected to Signature Bank's Signet platform and Copper's Walled Garden, including: Bitstamp, Huobi, Kraken, OKCoin and LMAX.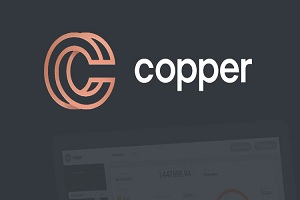 Joseph DePaolo, President and CEO at Signature Bank, said:-
---
"Signet was explicitly designed to meet the needs of innovative firms building and impacting the next generation of advancements in the fintech arena. Our integration into Copper's Walled Garden is an excellent example of how complementary technologies can enhance the offerings of our commercial clients using Signet as they strive to gain a competitive advantage within a highly competitive space."
---
With Signet's capacity to quickly move fiat currency, funds investing in crypto assets are currently in a stronger position than ever before to take advantage of every trading opportunity.
About Copper
The Copper platform integrates revolutionary custody architecture with effortless trading, enabling institutional investors the ability to offer digital assets, effectively and at a low cost. An institutional platform, with hot and cold storage, empowering digital asset trading and management in one place. Copper's supports two kinds of records to offer the best of both worlds: giving institutional clients extreme security over their digital assets, while maintaining easy management and complete authority.
Thats All for this week.