1.December Ethereum ICO Treasury Withdrawals Hit Year-High
    2.Facebook secretly developing cryptocurrency for WhatsApp users
    3.Melita partners with Plume to launch Stellar WiFi in Malta.
    4.Pan-African Bitcoin Exchange Kubitx Goes Live, Launches OTC Wallet
1.December Ethereum ICO Treasury Withdrawals Hit Year-High
Token projects that conducted initial coin offerings (ICOs) on the Ethereum (ETH) blockchain have rapidly liquidated their ETH holdings since June of this year.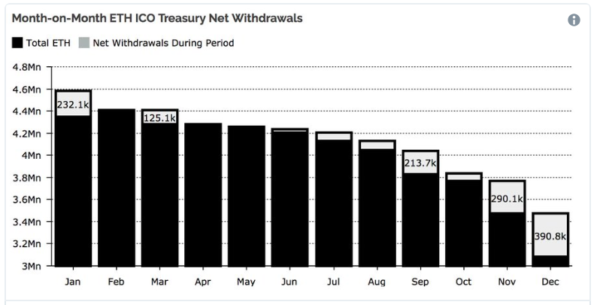 According to a recent update by market research firm Diar, through the first 20 days of December, 390,800 ETH has been liquidated from ICO treasury wallets. This makes December the highest month of withdrawals this year.
In January, more than 460,000 ETH was secured in ICO treasury wallets, with a total value of more than $6 billion prior to the massive drop-off in price. The current ETH balance stands at 3,085,376, which is roughly equal to $350 million.
ETH is currently trading for $113.52, making it the third largest digital asset in the AltDex 100 Index (ALT100) with a market cap of $11.8 billion.
2.Facebook secretly developing cryptocurrency for WhatsApp users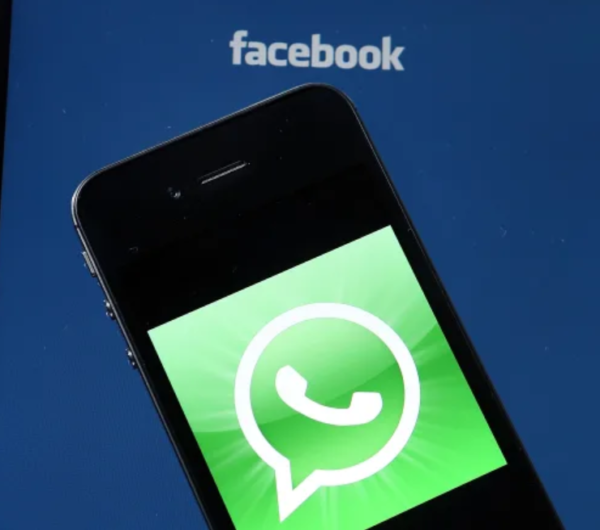 CALIFORNIA: Tech giant Facebook is secretly working on developing a cryptocurrency that will let users transfer money on WhatsApp. Initially it will be launched in India, people familiar with the matter say.
"After nearly four unbelievably rewarding years leading Messenger, I have decided it was time for me to take on a new challenge,"PayPal president David Marcus  said at the time.There were reports of Facebook making a move in financial services since it hired former PayPal president David Marcus to run its Messenger app in 2014.
In May, Marcus became the head of the company's blockchain initiatives, which haven't been discussed publicly in  detail. The company is currently focused on launching the service in India, which has more than 200 million users and leads the world in remittances. Indians living abroad sent $69 billion home to India in 2017, according to the World Bank.
3.Melita partners with Plume to launch Stellar WiFi in Malta.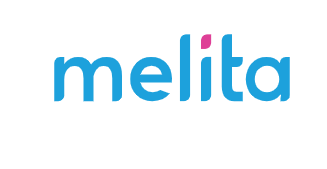 Melita has announced the launch of Stellar WiFi, powered by Plume. Plume's service bundle provides highly-personalised in-home experiences, making Wi-Fi faster, safer and more reliable. Stellar WiFi includes Plume SuperPods, which fit into electrical wall outlets to spread the internet from your modem to all areas of the home, at optimal performance.
All Melita internet customers are eligible to subscribe to Plume and those subscribed to Melita GigaPower 1000 Mbps at €49.99 a month get a Plume membership and two SuperPods as part of their subscription. This includes adaptive WiFi, HomePass, advanced parental controls and the Plume app for managing your home Wi-Fi. For more information, visit www.melita.com/stellarwifi.
4.Pan-African Bitcoin Exchange Kubitx Goes Live, Launches OTC Wallet
Kubitx, a pan-African digital asset exchange, went live on Dec. 20 after completing its beta test. The Malta-registered trading platform has also released what it calls a "hybrid over-the-counter (OTC) wallet" allowing users to buy and sell cryptocurrencies including BTC and BCH as well as to pay bills.
Eric Annan, chief executive officer of Kubitx, has said 22 digital assets will initially be listed on the exchange across four markets: BTC, ETH, USDT and KBX, an in-house digital coin. Some of the tokens that will be available for trade at launch include ripple, dash, zcash, and doge.
Users intending to make withdrawals of $10,000 or more will be expected to complete full know-your-customer requirements, said Annan.
"The registration on the exchange is designed to be very easy and user-friendly as we have made the exchange simple for everyday people," Annan explained in an online statement. He claimed that Kubitx has achieved speeds of "10m+ transactions per second and implemented several tools using machine learning such as anti-market manipulation and trade surveillance to ensure that the exchange is regulatory compliant."