1.Crypto Artist Sells Art Piece At $0.000000037 Using Lightning Network
2.IOTA announces new collaboration with CYBERCRYPT on hash function Troika
3.Decentralized AI Network SingularityNET Launches Developer Portal
4.Huobi-Backed BHEX Launches Blue Helix Token (BHT)
1.Crypto Artist Sells This Art Piece At $0.000000037 Using Lightning Network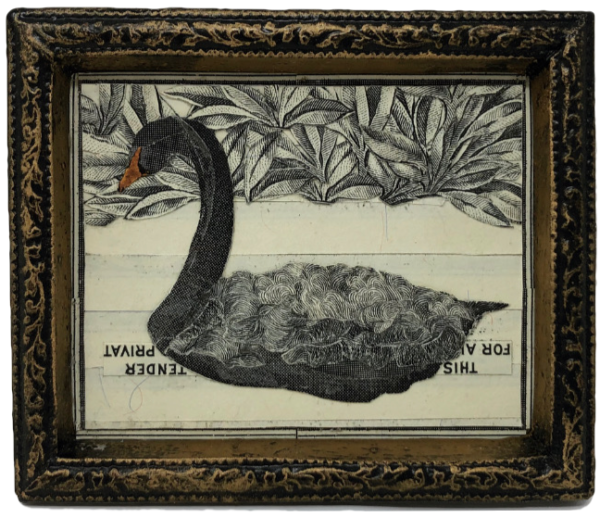 Is "pay for coffee" your standard for micro-transactions? You may want to think again…
Cryptograffiti, an anonymous artist dedicated to working with topics related to crypto and blockchain technologies recently published in Reddit a post claiming to have conducted a "micro auction" to sell a small work of art made from a dollar bill.
The piece, which barely measures 3.55cm X 4.44cm is called "Black Swan" and was auctioned on the cryptograffiti website. However, the auction had a very curious feature: The winner of the work would be whoever offered the least amount of money for it.
Lightning Network is a second layer solution that solves much of the problem of the scalability of Bitcoin, however, is still in the testing and development phase, so it is difficult to predict an accurate date for its official release.
The artwork was recently sold to the lowest bidder: an anonymous user who offered one millisatoshi ($0.000000037) for the piece. This unit is much less than the minimum value allowed for a standard Bitcoin (BTC) transaction.
2.IOTA announces new collaboration with CYBERCRYPT on hash function Troika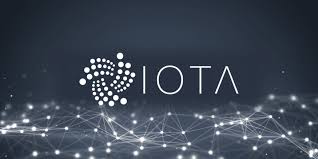 IOTA Foundation will be collaborating with CYBERCRYPT A/S, they are a world leading system provider in robust cryptography and cyber security.  This is part of a partnership in releasing a new hash function, which is called Troika.
The purpose of Troika is to deal with all known cryptanalytic attacks. They have also made it viewable to the public for their own evaluation. This will be part of the competition for those that can master it.
A hacking competition, hosted by IOTA and CYBERCRYPT A/S, aiming at inviting cryptanalysts for to evaluate this so-called Troika. The total prize reward is set to be valued at '€200,000. Should any of the participants be able to crack it.
3.Decentralized AI Network Singularity NET Launches Developer Portal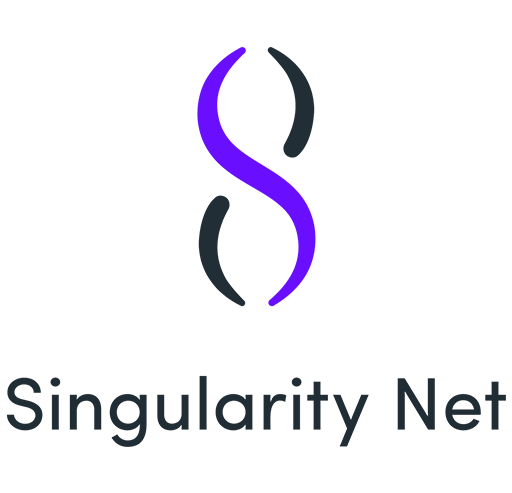 Artificial Intelligence (AI) network Singularity NET has unveiled a developer portal that will "enable developers to discover, learn and adopt" the first decentralized artificial intelligence network in the world.
According to the CEO and chief scientist of SingularityNET, Dr. Ben Goertzel, developers will be key in helping democratize and decentralize artificial intelligence as the sector is currently dominated by a few firms in the West. Per Goertzel, the safest and the most productive approach is to ensure that AI development is as' globally inclusive and participatory as possible'.
With this in mind the decentralized AI firm has ensured that its developer presence is spread across the major continents, as a statement revealed:
To that end, SingularityNET has developers working on AI in 10 countries: Belgium, Ethiopia, New Zealand, Romania, the U.S., Brazil, China, Russia, Bulgaria, and the Netherlands. Additional developer workshops are scheduled for 2019 and new developers are invited to take advantage of the new Developer Portal.
4.Huobi-Backed BHEX Launches Blue Helix Token (BHT)
Blue Helix is an exchange which is pushing toward a decentralized topology in a regulator-friendly manner. They raised $15 million from institutional investors including Huobi and OKEx by selling equity about six months ago, and last week they launched the beta of their exchange product, along with the BHT token.
Currently in Beta, the Blue Helix exchange offers OTC sales (for CNY) of Bitcoin, as well as a handful of trading pairs including EOS/USDT and ETH/BTC.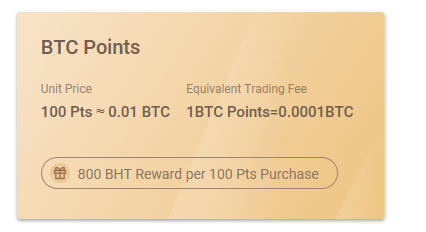 BHEX sells two types of virtual point cards. One is pegged to USDT and the other is pegged to BTC. The BTC card has each point pegged at .0001 BTC, but since Bitcoin is volatile, the points are first redeemed for that amount of BTC and then used against the trading fees due. This means that at various times points held in the BTC points card could be worth more than they were when they were secured.
When the BTC Point Card is used to offset the trading fee, the trading fee will be converted into BTC according to market price of the assets and then deducted from the corresponding Point Card.
The maximum points that can be purchased during the current period is 27,000 – don't worry, it's unlikely you'll need that many, as that would cost you 2.7 BTC. The reward for buying points is BHT, 800 of the 2.1 billion issued for every 10 points (.01 BTC) you buy. The reward is roughly equal if you use the USDT version.