1.You Can Now Buy Bitcoin at Some Grocery Stores in the US
    2.London Blockchain Week Announces Financial Headliners
    3.Swiss Bank Announces Custody Solution for Digital Assets
1.You Can Now Buy Bitcoin at Some Grocery Stores in the US
Bitcoin ATM company Coinme is partnering with coins-to-cash converter Coinstar to allow bitcoin purchases through Coinstar kiosks in a number of U.S. states, the company announced Thursday.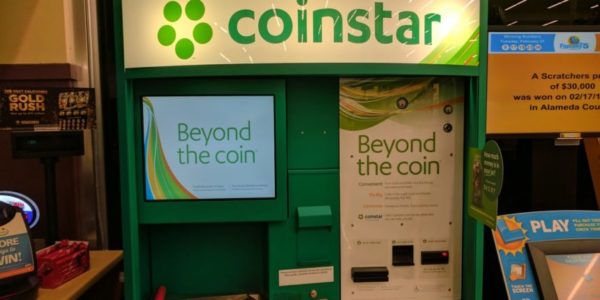 At launch, only customers at certain Safeway or Albertsons stores in California, Texas and Washington state will be able to purchase bitcoin through the kiosks, though there are "plans to extend this offering to additional U.S. markets and retailers following a successful launch," a press release said.
Coinme cofounder and CEO Neil Bergquist said the new partnership would provide consumers "a convenient and easy way to buy bitcoin" while going about their daily lives.
This in turn should make it easier for consumers to "participate in this dynamic new economy," he added.
In a separate statement, Coinstar CEO Jim Gaherity similarly highlighted the anticipated ease consumers with which should be able to buy bitcoin with, saying:
"Coinstar is always looking for new ways to offer value to our consumers when they visit our kiosks, and Coinme's innovative delivery mechanism along with Coinstar's flexible platform makes it possible for consumers to easily purchase Bitcoin with cash."
2.London Blockchain Week Announces Financial Headliners
London Blockchain Week is pleased to announce that Société Générale, Lee Rowley MP, Pillar Project, SVK Crypto, Consensys Enterprise and Blockchain Quantum Impact will be headlining the event in February 2019 in London.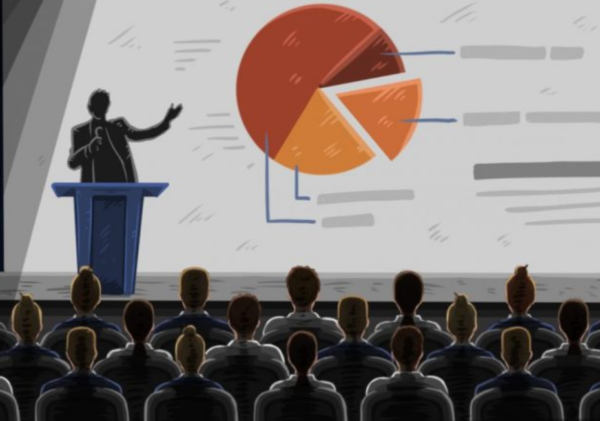 Now in its fifth year, Blockchain Week will bring together leading blockchain thinkers throughout the week comprising of senior audience from enterprise, government, academia, VC firms and media. With an international audience of 35 percent, companies, individuals and governments who are affected by and are taking full advantage of the technology will discuss the trends and issues they are seeing.
As blockchain continues to mature, London Blockchain Week takes place in the context of many businesses and institutions accelerating testing and implementation of blockchain platforms in financial services, legal, healthcare and many more sectors.  It is becoming vital for companies to understand the possibilities that come from embracing this revolutionary technology.
The event will kick off with the Hack The Block Blockchain Hackathon at Cocoon Networks on Friday 8 February for the weekend, culminating into a two-day exhibition and conference with networking drinks each evening starting on Monday 11 February, and then a series of Blockchain/DLT workshops on Wednesday 13 and Thursday 14 February. The exhibition and conference will be taking place at Grange Tower Bridge Hotel in 45 Prescot Street, London.
3.Swiss Bank Announces Custody Solution for Digital Assets
Vontobel, one of the most important private banks in the country, has decided to "merge" both worlds (that of traditional finance and that of cryptocurrencies), announcing the launch of Digital Asset Vault, a crypto assets custody service that treats them similarly to traditional physical goods.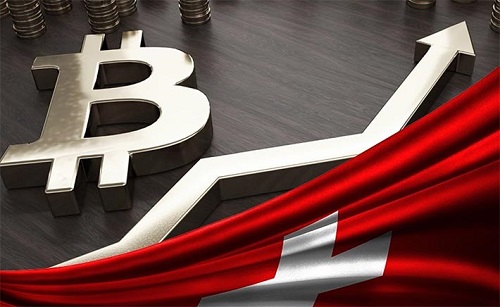 According to information published on the bank's official website, Roger Studer, Head of Vontobel Investment Banking was quite enthusiastic about this new service, which he classified as a "logical evolution" compared to traditional financial solutions:
"Digital Asset Vault is a logical evolution that extends our digital assets offering. With our innovative strength and experience, we have closed the existing gap between existing and digital assets. By incorporating our digital assets into our own banking infrastructure, we are also the first provider to meet the demanding requirements of financial intermediaries and their regulators".