1.OKCoin Launches $12,000 TRON (TRX) Trading Competition
    2.Gate.Io Launches Monero (XMR) and Stellar Lumens (XLM) Perpetual Contracts
    3.Ethos Introduces Direct Crypto Purchases in Its Universal Wallet
1.OKCoin Launches $12,000 TRON (TRX) Trading Competition
San Francisco-based OKCoin launched markets for TRON (TRX) on Thursday, and now, in an effort to spur adoption of its platform, the exchange is staging a trading competition with $12,000 worth of TRX in prizes.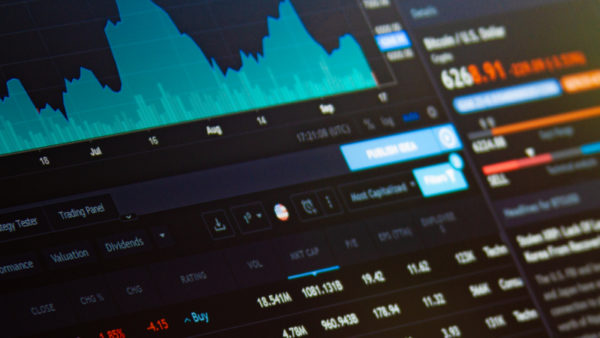 According to the announcement, users can participate in the competition by trading any of the three available pairs: TRX/USD, TRX/BTC and TRX/ETH. The winners of the competition, which runs through January 25, will be determined by trading volume.
The rewards are as follows:
1st Place: $3,000 worth of TRON

2nd Place: $2,000 worth of TRON

3rd Place: $1,000 worth of TRON

4-10th Place: $500 worth of TRON (per winner)
11-20th Place: $100 worth of TRON (per winner)
There will also be a random drawing where 30 users will get $50 worth of TRX, so long as they follow OKCoin's Twitter accounts and pass the exchange's KYC.
TRX is currently down 4.3% on the day to $0.02414, giving it a $1.61 billion market cap and making it the ninth largest cryptocurrency.
2.Gate.Io Launches Monero (XMR) and Stellar Lumens (XLM) Perpetual Contracts
Many believe that institutional money will not flow into cryptocurrency markets until there are more adaptability and flexibility with the markets with regards to investment products such as futures contracts. Gate.io has recently added two new assets to its "perpetual contract trading," Monero (XMR) and Stellar Lumens(XLM), on January 18, 2019.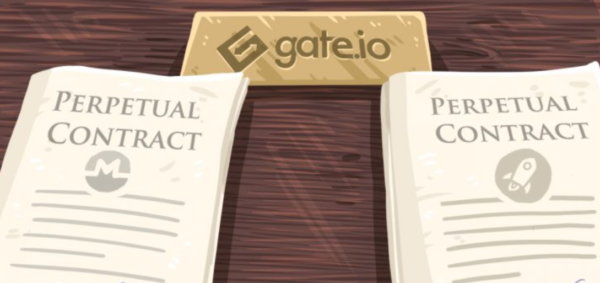 The Financialization of Crypto
One of the reasons that the forex market is so massive is the fact that it allows for traders to go long or short on specific currencies, according to the sociopolitical climate or by using technical and/or fundamental analysis.
Since the cryptocurrency markets are so volatile, perpetual contracts platform allows users to bet on the price action both ways for various cryptocurrencies. The perpetual contracts feature is allowed for some of the most well-known cryptocurrencies in the world.
Obviously, it features BTC/USD perpetual contracts, as well as contracts for LTC/USD, XRP/USD, EOS/USD, and more. However, the maximum deposit for each investor is one BTC, although the exchange explained that this might be subject to change.
Specifically, the exchange stated: "It can be raised according to the market risk and the rank of the investor in the future." One of the unique selling points of the perpetual contract is that there is no actual expiration date for the contract.
3.Ethos Introduces Direct Crypto Purchases in Its Universal Wallet
Ethos, a cryptocurrency storage and monitoring platform built on the blockchain, announced Wednesday that it has partnered with Simplex to bring the company's crypto purchasing functionality to the Universal Wallet.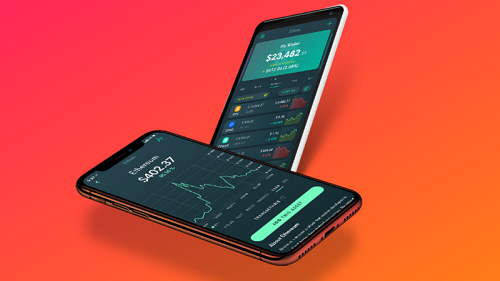 According to the announcement, the new functionality comes with the Universal Wallet v1.6 update, enabling users to purchase Bitcoin and several altcoins with credit and debit cards.
"Ethos is excited to offer a wealth of dynamic capabilities to consumers," says Ethos CEO and founder Shingo Lavine. "The Universal Wallet will become the most accessible way for people to safely interact with cryptocurrencies using innovative services such as Simplex."
Simplex's functionality currently supports direct credit card purchases for the major cryptocurrency, including XRP, ETH, BTC, BCH and LTC.
"As Ethos expands its service offering, Simplex is proud to play a fundamental role in offering seamless, easy conversion between fiat and cryptocurrencies while ensuring transaction are completely fraud-free," added Simplex CEO Nimrod Lehavi. "We are able to achieve this thanks to our advanced machine learning AI algorithms and broad accumulated experience as security experts."
Ethos also recently announced the listing of TrueUSD (TUSD), an exchange-independent stablecoin backed 1-for-1 with USD.