1.Sirin Labs Makes History with First Blockchain Smartphone Store
      2.Cboe CEO: Bitcoin (BTC) Futures Growth Relies on ETN Launches
      3.BitTorrent Seeds Crypto-Powered Filesharing
      4.Saudi Arabia and United Arab Emirates to Launch a Cryptocurrency for Banks.

1.Sirin Labs Makes History with First Blockchain Smartphone Store
Sirin Labs has been focused on developing a blockchain smartphone in an attempt to corner the market for cryptocurrency enthusiasts and investors. On January 15, 2019, the company has opened its first retail store in London.
Adjusting To Market: From Solarin to Finney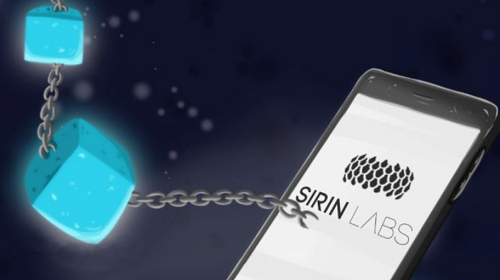 Sirin Labs, an Israeli startup, has been focused on the blockchain smartphone for some time now. In 2016, they launched the Solarin, a blockchain-focused smartphone which was clearly meant for affluent cryptocurrency traders and investors, as it cost $14,000.
The Solarin didn't gain any real traction, however, and the company went back to the drawing board. They returned in March 2017 with the Finney smartphone, which raised over $150 million in a successful initial coin offering (ICO). The Finney began taking pre-orders late last year and was priced at a much more reasonable $999.
There is a second store that is set to open in Tokyo, Japan, although a specific date has not yet been revealed.
2.Cboe CEO: Bitcoin (BTC) Futures Growth Relies on ETN Launches
Ed Tilly, the CEO, president and chairman of the largest U.S. options exchange, Cboe Global Markets (CBOE), believes the growth of Bitcoin (BTC) as an investible asset class is hamstrung by the lack of exchange-traded notes (ETNs) currently available.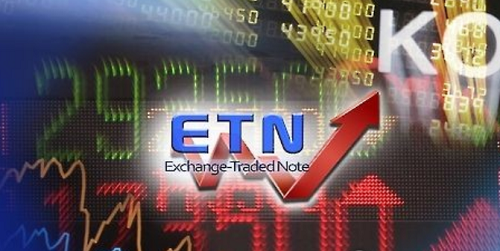 At a luncheon on Wednesday, Tilly discussed the current growth of the Bitcoin futures market, indicating that trading activity hasn't notably increased since first launching, due in large part to a lack of retail investor accessibility.
"The power of having that future there is also having an ETN that is more attractive to retail, and then institutions can lay that risk off on the listed futures market," said Tilly. "Absent that leg and introducing trackers or notes, I think we will be in this, 'It trades every day, but it is not the story.'"
Despite the potential of an ETN-filled investment landscape, the SEC has taken a cautious approach to the entire investment class. Last September, the SEC even temporarily suspended the trading of two ETNs, Bitcoin Tracker One (CXBTF) and Ether Tracker One (CETHF).
Nonetheless, Tilly is adamant that the success of Bitcoin futures is reliant on the adjacent trading vehicles, citing the Cboe Volatility Index (VIX) as an example.
3.BitTorrent Seeds Crypto-Powered Filesharing
Netflix may soon get its first crypto-competitor. BitTorrent, a decentralized file sharing system, has recently announced the release dates for a new sharing system and crypto token, to be released in the middle of this year.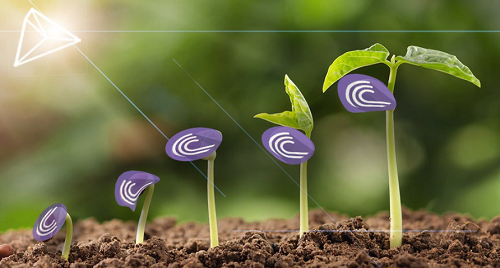 The new software, BitTorrent Speed, will allow users to host and share media files and other data in exchange for BTT tokens, a new Tron-based cryptocurrency of the BitTorrent network. Given the enormous size of the file sharing network—with thirty million daily users— BitTorrent Speed will likely become by far the largest, most widely-used dApp on any blockchain.The system will be available by this summer, according to an announcement at the niTRON conference in San Francisco earlier this week.
"With BitTorrent Speed, we aim to strengthen the BitTorrent protocol and then deliver more features that inspire innovation across industries," said Justin Sun, who became CEO of BitTorrent after the latter's acquisition by the Tron Foundation. "More than 100 million users soon will have the opportunity to be part of a boundary-free internet that supports personal privacy and connection around the world."
The new service is now in testing on the μTorrent Classic Windows Client, and will soon be upgraded for other clients, saysJustin Knoll, head of BitTorrent Speed development.
"When users gain access to BitTorrent Speed, they will be blown away by the improvements we've made to the client they know and love today," Knoll said.
4.Saudi Arabia and United Arab Emirates to Launch a Cryptocurrency for Banks. Underlying Blockchain Tech Still Undisclosed
The world of cryptocurrencies and blockchain technologies is slowly beginning to permeate the traditional finance market, and Arabs are willing to become references for other actors by using these technologies in large-scale operations.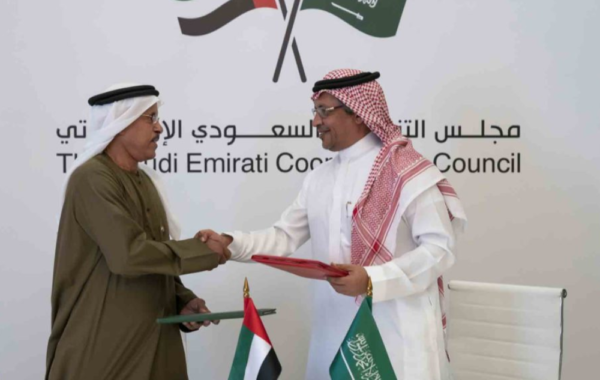 According to an article published by the Emirates News Agency, The Executive Committee of the Saudi-Emirati Coordination Council announced a few hours ago the results of its first meeting in Abu Dhabi, in which they addressed strategic issues for regional development in the economic, social and military fields.
The committee, composed of 16 members from both countries and headed by Mohammad bin Abdullah Al Gergawi, Minister of Cabinet Affairs and The Future, from the UAE side, and Mohammed bin Mazyad Altwaijri, Minister of Economy and Planning, from the Saudi side, announced seven joint initiatives, which will be implemented throughout the course of 2019.
In economic matters, they decided to experiment with blockchain technologies to facilitate financial operations between the two countries. To this end, they announced a pilot project for the creation of a commonly accepted cryptocurrency of interbank nature in a first instance:
"The cross-border digital currency will be strictly targeted for banks at an experimental phase with the aim of better understanding the implications of Blockchain technology and facilitating cross-border payments. The virtual currency relies on the use of a distributed database between the central banks and the participating banks from both sides. It seeks to safeguard customer interests, set technology standards and assess cybersecurity risks. The project will also determine the impact of a central currency on monetary policies."