1.Samsung Galaxy S10 Leaked Images Reveal New Crypto Wallet
    2.India's Banking Research Division Introduces Blockchain Implementation Blueprint
    3.UK FCA releases consultation paper on crypto assets
1.Samsung Galaxy S10 Leaked Images Reveal New Crypto Wallet
Rumors regarding the inclusion of crypto functionality on Samsung's latest flagship smartphone have been floating around for a couple of months. Recently leaked images however show that the move to include crypto and blockchain by the electronics giant are very real.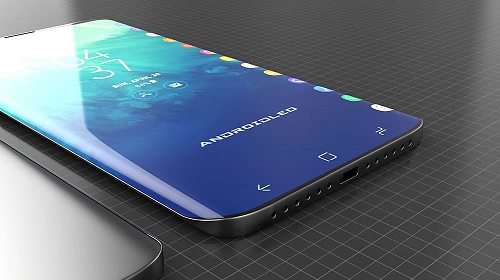 Back in December a website called SamMobile ran an 'exclusive' story claiming that the South Korean tech giant will add crypto cold storage to its next generation of smartphones. Naturally every crypto media outlet on the planet, ran the story but Samsung refuted it chalking it all down to 'pure speculation'.
At the time it was also reported that Samsung had filed for three patents in the EU for 'Blockchain KeyStore', 'Blockchain key box', and 'Blockchain Core'. The company was taking a leaf from Apple's book and being secretive about any developments for its next releases.
The native cryptocurrency wallet app is described on the front page as a "secure and convenient place for your cryptocurrency". The app will also reportedly allow users to import existing crypto wallets as well as setting up new ones on the device. SamMobile also stated that the wallet will only initially support Bitcoin, Ethereum and Bitcoin Cash though other ERC-20 tokens are expected to follow.
Just last week the Finney smartphone hit the stores, the first of which being Sirin's posh retail outlet in central London. The device comes preloaded with a 'dApp Store', crypto wallets, and token conversion service.
HTC is hot on its heels with the Exodus 1 blockchain powered smartphone. The big slab is also preloaded with a raft of crypto and security features including its Zion wallet app and the Brave browser. Samsung's S10 will be a huge contender for crypto-centric smartphones and it looks like Apple is being left to eat the digital dust.
2.India's Banking Research Division Introduces Blockchain Implementation Blueprint
India's Institute for Development and Research in Banking Technology (IDRBT) has reportedly been working with the nation's government, financial institutions, and local firms to create a blockchain-based platform for developing various applications.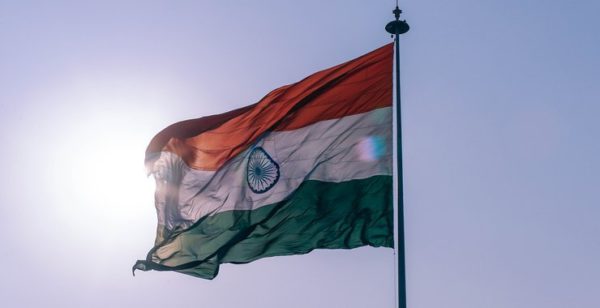 On Wednesday (January 23rd), the IDRBT announced that it had published a blueprint of its proposed blockchain-enabled platform for India's banking industry. According to the Financial Express, the blueprint specifies a general roadmap on the adoption of distributed ledger technology (DLT)-powered systems in various local businesses.
Additionally, the blockchain technology adoption and implementation blueprint outlines a set of core, or common, protocols to ensure interoperability among different software programs. The IDRBT noted that the DLT adoption plan includes a set of general operational guidelines as there is currently no regulatory framework in place for banks looking to use blockchain-based software.
On January 1st, local news sources reported that the RBI had postponed its plans to introduce a central bank digital currency (CBDC). The bank's officials said the nation's reserve bank "doesn't want the digital currency" anymore, as it's "too early to even think about a digital currency." However, the RBI was still looking at how other nations were developing their CBDCs.
At present, India's central bank doesn't "have a formal unit for tracking of, and policy-formation on" cryptocurrencies and blockchain technology, according to local news sources.
3.UK FCA releases consultation paper on crypto assets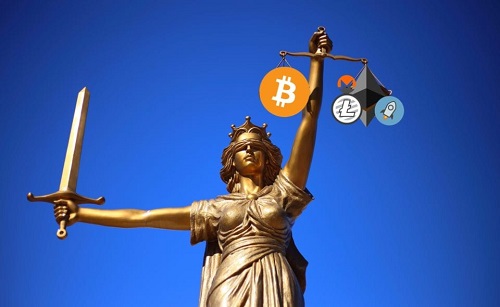 UK Financial Conduct Authority (FCA) published a consultation paper titled "Guidance on Cryptoassets". In the 50-page document, the financial regulator offered "guidance for crypto assets in order to provide regulatory clarity for market participants carrying on activities in this space." The paper carries important implications for firms issuing or creating crypto assets, financial advisers, exchanges and consumers. The FCA is accepting feedback from stakeholders until Friday 5 April 2019 after which the regulator will issue a Policy Statement that outlines the final guidance.
The paper recognized that "crypto assets can take many forms and be structured in different ways", but categorized crypto assets into three broad types of tokens:
(i) exchange tokens;
(ii) security tokens;
(iii) utility tokens.
The regulator noted that exchange tokens such as Bitcoin and Ether are unlikely to be categorized as E-money because "amongst other things, they are not usually centrally issued on the receipt of funds, nor do they represent a claim against an issuer." However, stablecoins which are pegged by a fiat currency e.g. USD, GBP could potentially meet the definition of e-money.