1.Major Healthcare Firms to Manage Data on the Blockchain with IBM's Guidance
    2.Bitstamp Announces Partnership with Major Swiss Bank
    3.Crypto firm wins New York trading license
    4.New Startup From Eth Co-Founder Gavin Wood Plans $60 Million ICO: WSJ
1.Major Healthcare Firms to Manage Data on the Blockchain with IBM's Guidance
New York-based tech giant, IBM is reportedly working with major American healthcare providers to improve how sensitive patient information is managed. The patient data will be kept on a blockchain-based database management system.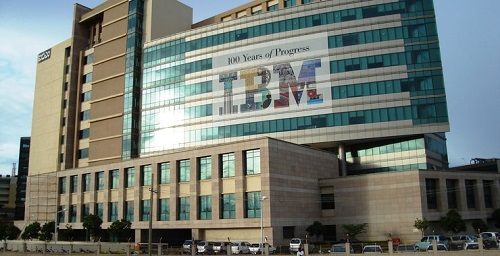 Participating in the initiative to better manage medical claims processes, while also making transactions more efficient, Big Blue, CVS Health and its subsidiary Aetna (acquired in November 2018) are planning to transform the existing healthcare industry. Commenting on the collaborative effort to improve patient data management, Barbara Hayes, the general manager for payers at IBM Watson Health told :
IBM is one of the founding members, but everybody has an equal stake across those founding members. It's so important because you do have competitors side by side who are going after tremendous amounts of waste that is in the healthcare system; 40 cents, 50 cents on the dollar.
Dr. Bill Lafontaine, the general manager of intellectual property at IBM, noted:
"We are going to provide the (software development kits) SDKs and other ways to link to the platform. We are leaving this very open because many of the members are bringing different technologies that they have already been investing in and so they get a faster return on that investment."
Other firms working to better manage patient data and improve the current healthcare system with blockchain include Change Healthcare, Gem, Guardtime, Hashed Health, and Simply Vital.
2.Crypto Exchange Bitstamp Announces Partnership with Major Swiss Online Bank
European cryptocurrency exchange Bitstamp has announced a partnership with major Swiss online bank Dukascopy, according to an announcement published on Friday, Jan. 25.
Bitstamp will support Bitcoin (BTC) transactions on behalf of Dukascopy Bank. Clients will be able to send BTC to their accounts, convert them to U.S. dollars and trade on the Swiss FX Marketplace. In addition to that, customers can transfer their funds back to the wallet in form of BTC. Bitstamp believes the new partnership will contribute to bridging the gap between crypto and traditional finance.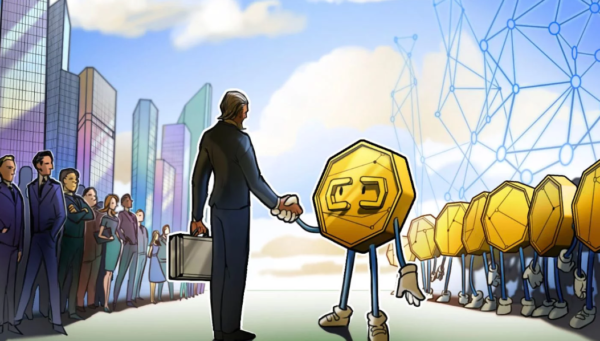 In October, 2018, Bitstamp was acquired by Belgium-based investment firm NXMH, which in its turn is owned by South Korean media conglomerate NXC Corp. Shortly after the acquisition, Bitstamp announced it was heading towards "global expansion."
Earlier this month, major Swiss investment bank Vontobel launched a crypto custody solution targeting banks and asset managers, allowing them to offer their clients a number of crypto-related services including digital asset purchases, transfers and storage.
In December, 2018, the Swiss city of Zug — dubbed "Crypto Valley" — was ranked the fastest-growing tech community in Europe, according to the annual "State of European Tech" report from London-based global technology investment firm Atomico.
Another study conducted by Swiss crypto investment firm CV VC has shown that the number of blockchain-related firms in Switzerland and Liechtenstein has continued to rise despite "Crypto Winter."
3.Cryptocurrency firm wins New York trading license
New York on Thursday gave approval to commission-free startup Robinhood to trade in seven cryptocurrencies, including bitcoin, ether, bitcoin cash and litecoin, on its online platform.
The Menlo Park, Calif.-based company had announced its plans to launch commission-free cryptocurrency trading services almost a year ago, in response to increasing customer demand.
Robinhood Crypto is already available in more than 30 states, and it will allow customers to buy, sell and store cryptocurrencies in New York over the coming months, the company said.
The New York State Department of Financial Services (DFS) also approved a money transmission license for Robinhood. Robinhood is an online brokerage platform that allows retail investors to trade U.S. stocks and exchange traded funds, without paying any commissions. It competes with established brokerage houses such as TD Ameritrade and E*Trade Financial Corp.
The $5.6 billion company, which has also been pushing into providing financial technology services, in December launched U.S. checking and savings accounts, which come with a debit card and do not require a minimum balance.
The DFS said it has approved 16 licenses so far for companies in the virtual currency marketplace.
4.New Startup From Ethereum Co-Founder Gavin Wood Plans $60 Million ICO: WSJ
Crypto startup Polkadot (DOT), created by Ethereum (ETH) co-founder Gavin Wood, is planning an initial coin offering (ICO) aiming to raise up to $60 million, the Wall Street Journal (WSJ) reported Jan. 24.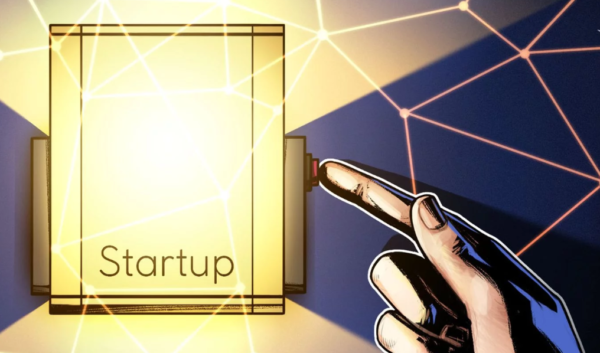 Citing sources familiar with the matter, the WSJ reports that, if successful, Polkadot's token sale would bring the fully-diluted market value — or the value all tokens in circulation, plus as those not issued — of its tokens to $1.2 billion.
Developed by Swiss Web3 Foundation and Parity Technologies, Polkadot reportedly aims to solve issues with blockchain interoperability. Namely, the tech is designed to increase the compatibility between different blockchains, such as Bitcoin's (BTC), and networks of other decentralized crypto platforms.
Web3 Foundation's director Ryan Zurrer, who is also a partner at Polychain Capital, claimed that Polkadot's tech is set to launch in the third quarter of 2019.
Previously, Polkadot raised about $144 million in its first token sale in October 2017, with key investors including Boost VC, Pantera Capital and Polychain Capital, as the WSJ reports.