1.Facebook (FB) Quietly Makes Its First Blockchain Acquisition
      2.Kerry, Deloitte, and CargoSmart increase use of blockchain
      3.TurboTax to Add New Section for Calculating Crypto Taxes
      4.Monero Is Now A Major Target For Chainalysis
1.Facebook Quietly Makes Its First Blockchain Acquisition
Facebook (FB) has made its first acquisition in the blockchain space, purchasing the team behind Chainspace, a small blockchain startup founded by researchers from University College London.
According to a breaking report by Cheddar that cites individuals familiar with the matter, four of the five researchers behind Chainspace's whitepaper are joining Facebook's blockchain group, with two already listing Facebook as an employer on LinkedIn.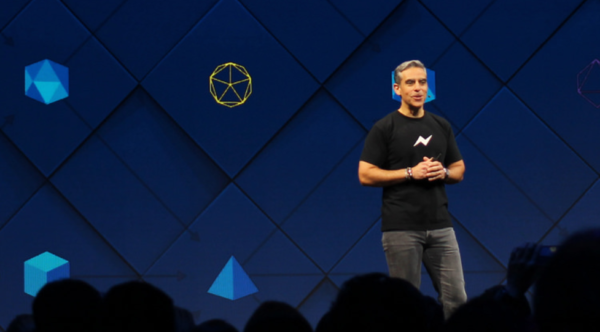 An official spokesperson for Facebook confirmed the story, stating, "Like many other companies, Facebook is exploring ways to leverage the power of blockchain technology. This new small team is exploring many different applications. We don't have anything further to share."
Prior to the acquisition, Chainspace was working to expand upon the current blockchain technology to improve the speed of transactions. Some listed technologies on its website include a leaderless consensus algorithm, sharding, privacy applications and zero-knowledge proofs, and smart contracts that can be built in any language.
While the amount of the acquisition hasn't been revealed, Chainspace was in the process of raising an initial funding round under $4 million, according to Cheddar.
This news comes a month and a half after Bloomberg reported that Facebook is developing a cryptocurrency designed specifically for money transfers on its WhatsApp encrypted messaging app.
According to the report, the new cryptocurrency will be a stablecoin pegged to the U.S. dollar, in order to reduce volatility. The first focus will be the remittance market in India, according to people familiar with the matter.
2.Kerry, Deloitte, and CargoSmart increase use of blockchain
Kerry Logistics, Deloitte, and Cargo Smart have connected multiple distributed ledger technology (DLT) networks for a platform to enhance efficiency for worldwide shipping industry by digitising document exchange between forwarders and carriers, as well as improving the traceability of shipping documents.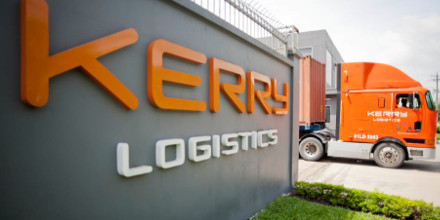 "Blockchain is more than cryptocurrency, it is the future of logistics, especially when internet of things applications are used. Kerry Logistics sees it as the solution for ultimate supply chain optimisation and is determined to be in the vanguard of this revolution", said Wilson Lee, group director of information technology, Kerry Logistics. Lionel Louie, CCO of Cargo Smart adds: "Cargo Smart is excited to work with Deloitte and Kerry Logistics to bridge the gap between the shipping and finance industries by utilising distributed ledger technology. In this project, we proved network-to-network interoperability and demonstrated cross-industry collaboration. (mw).
3.TurboTax to Add New Section for Calculating Crypto Taxes
United States tax preparation software TurboTax Online has reportedly partnered with CoinsTax, LLC to offer cryptocurrency tax calculation to its services.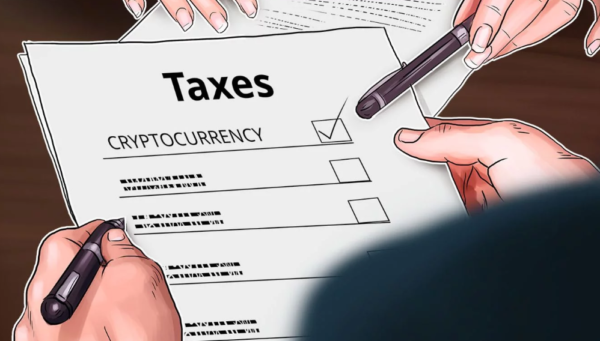 As the U.S. Internal Revenue Service (IRS) has just opened tax return filing, TurboTax is launching a new section for crypto taxation. The new service will be available for those who purchased 2018 premier and above versions.
The service will allow users to import trading data directly from major exchanges, such as Coinbase, Gemini, and Poloniex. Once calculated, capitals gains and income reports can be downloaded or uploaded directly into Form 1040 Schedule D.
CoinsTax owns Bitcoin Tax — an application that allows users to calculate capital gains and losses for Bitcoin (BTC), which will provide the necessary infrastructure to TurboTax. CEO of CoinsTax Colin Mackie believes that the new section will make filing crypto taxes much easier and save customers a lot of time.
In November 2018, Ohio became the first U.S. state to allow residents to pay taxes using Bitcoin.  late January, Coinbase added educational resources about crypto taxation for customers in the U.S., including the aforementioned integration with TurboTax.
In October 2018, an advisory committee to the IRS urged the agency to provide additional guidelines for the taxation of crypto transactions. As explained by the committee, the commentary issued by the IRS back in 2014 is outdated in many respects, as it recommends treating cryptocurrencies as property.
4.Monero Is Now A Major Target For Chainalysis
The well-known blockchain investigation firm Chainalysis seemingly has a new target: Monero. During a recent webinar concerning illicit crypto activity, presenters from the firm stated that "Monero is our top priority." But can Chainalysis really succeed in analyzing Monero.
Chainalysis originally rose to prominence after it succeeded in tracing Bitcoin transactions and deducing the identities of address owners. The firm has since expanded its efforts into tracking other coins and investigating certain crimes. Chainalysis has previously worked with the IRS to fight tax evasion; more recently, it joined forces with Binance to combat money laundering.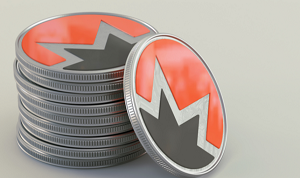 Furthermore, it's not clear what techniques Chainalysis is using. Recent academic findings have suggested that it is possible to expose some of Monero's older transactions, and this technique might be in Chainalysis's toolkit. Chainalysis's data may also be very superficial: the firm's members have previously commented on Monero's presence in dark web transactions. Other comments suggest that Chainalysis is simply cooperating with exchanges and obtaining KYC data.
incidentally, Chainalysis's interest in Monero has come to light about two months after the Department of Homeland Security expressed a desire to trace two privacy coins–Monero and Zcash. Zcash tracing could be partially viable due to the fact that privacy is optional on that platform, but Monero makes private transactions mandatory. As such, Monero has succeeded in keeping transaction data private, meaning that Monero-tracing efforts will probably prove to be fruitless.
Meanwhile, Chainalysis will surely continue to make inroads in other areas. During the webinar, the presenters also covered the activities of two notable cybercrime groups, the state of darknet markets, the evolution of Ethereum scams, and topics concerning money laundering. These are all areas of investigation that Chainalysis will surely continue to excel in, even if the firm's efforts around Monero prove to be less successful.