1.Swiss Stock Exchange To Launch Blockchain Platform Later This Year
        2.South Korea's Top Crypto Exchange Just Launched a Major Product, Demand ?
        3.Abra Now Allows Users To Buy Stocks Using Ripple (XRP)
1.Swiss Stock Exchange To Launch Blockchain Platform Later This Year
The Swiss stock  exchange SIX has plans to launch its SIX Digital Exchange (SDX) platform later this summer, according to a report from Reuters. SIX chairman Romeo Lacher said the exchange hopes to use blockchain technology to speed up trading, and also intends to use the platform to raise funds during a security token offering  after SDX launches.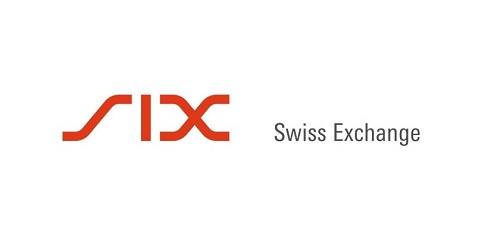 According to the report, trading on the SIX stock exchange currently involves a three-step process that can take several days to complete. With the implementation of SDX, the exchange says it can eliminate two of the three steps using a blockchain distributed ledger, meaning trades can be completed in fractions of a second.
SIX first announced the SDX platform in July 2018. At the time, SIX CEO Jos Dijsselhof saw SDX as a means through which the financial industry could "bridge the gap between traditional financial services and digital communities."
Of course, this doesn't mean that the SIX stock exchange hasn't already dipped its toe in the pool of cryptocurrency-related customer offerings. In November 2018, SIX listed a multi-crypto exchange-traded product known as the Amun Crypto ETP. The ETP tracks five major cryptocurrencies, including bitcoin,Ether, XRP, bitcoin cash, and Litecoin.
2.South Korea's Top Crypto Exchange Just Launched a Major Product,  Demand ?
Bithumb, South Korea's largest Bitcoin exchange by trading volume, has launched an over-the-counter (OTC) trading platform that will allow deep-pocketed traders to exchange crypto assets off the books.
In an official announcement, Bithumb Global Limited, a Hong Kong-based subsidiary of the South Korean exchange, said that it will cater services to institutional clients under the brand name Ortus.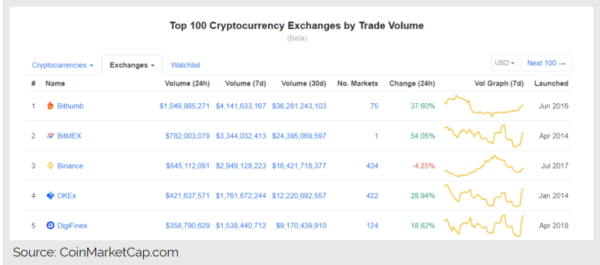 IS THE COMPANY SEEING INSTITUTIONAL DEMAND FOR CRYPTO?
Last year, TABB Group estimated the OTC market of Bitcoin to be at least two to three times larger than the exchange market.
Referring to the Tabb Group research, Eric Wall, a cryptocurrency researcher tweeted,
Just read an estimate from the TABB Group (in a $5000 report) that OTC crypto markets exceed exchange volumes by 2-3x. That would mean 1-1.5MM BTC is traded OTC *daily*. Strange it's not visible on the blockchain, which shows a meager 100k/day.

Source: https://t.co/5AxY82DM38 pic.twitter.com/pJrDoazqdk

— Eric Wall (@ercwl) July 29, 2018
At the time, a Tabb Group researcher emphasized that not all OTC transactions are visible on the blockchain because in most cases, buyers simply obtain the cold wallets holding Bitcoin.
Over the past 12 months, many of the largest cryptocurrency exchanges in the global market have made moves to penetrate into the OTC market.
In January, Binance launched an OTC trading desk and in October, Circle said that it has seen triple-digit growth in its OTC business.
3.Abra Now Allows Users To Buy Stocks Using Ripple (XRP)
Ripple (XRP), the 2nd largest cryptocurrency in blockchain industry, may soon gain credibility with legal stature.
Abra, a 'non-custodial' digital wallet and exchange app, will soon allow investors to purchase US stocks with Ripple (XRP). The Abra app have more than 500,000 installs on Play Store and 4,400 ratings. On the iTunes – Abra app have over 7,500 ratings and possible more installs than on Google Play.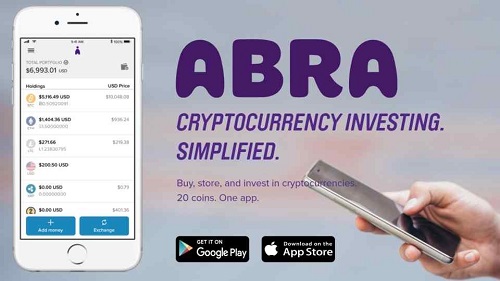 Founded in 2012, Ripple developed its own digital currency called XRP, which is now among the oldest cryptocurrencies in the crypto industry. XRP has also been a very popular crypto on Abra. The digital wallet app works on a synthetic currency model that allows global crypto investors to instantly trade between any of the 28 cryptocurrencies or 50 fiat currencies.
Strategic Move From Abra 
This strategic move by Abra came day after the company launched a new service that allows its customers to purchase traditional assets like ETFs and shares with Bitcoin (BTC).
The Abra wallets users can invest and withdraw funds using bank and wire transfers, credit and debit cards. Or, even with cryptocurrencies such as Bitcoin, Litecoin, or Bitcoin Cash .
Abra team is working to bring more cryptocurrencies and crypto assets to the platform.