1.Crypto Exchange ErisX Adds Execs From Barclays, YouTube and BATS
         2.Public Transportation Across Argentina Can Now Be Paid With BTC
         3.Ripple Announces New Partners in Blockchain University Program
        4.GRAFT Launches a ColdPay SuperCard Indiegogo Campaign
1.Crypto Exchange ErisX Adds Execs From Barclays, YouTube and BATS
ErisX, a regulated crypto derivatives exchange that plans to offer digital futures and spot trading, announced the closing of a $27.5 million Series B from major financial institutions and cryptocurrency companies, including Nasdaq Ventures, Fidelity, ConsenSys and Bitmain.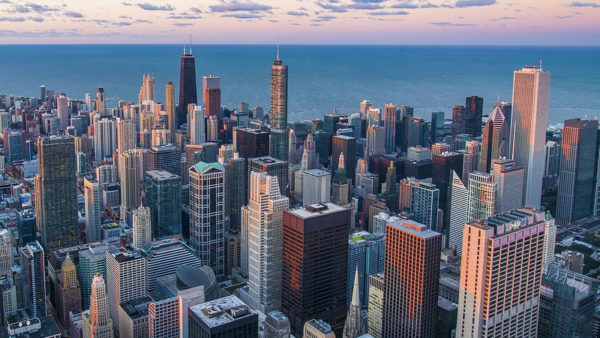 The exchange has apparently not wasted any time in deploying the new capital, as ErisX announced today that it has hired 3 executives with pedigrees spanning Barclays, YouTube and BATS Global Markets (CBOE).
The recent hiring spree includes COO Robert Thrash, a former managing director at Barclays, head of infrastructure Arnold Connell, a former YouTube executive, and business development executive John Denza, the former director of U.S. equity and derivatives sales at BATS Global Markets.
CEO Thomas Chippas added, "Top performers from financial services and technology domains, alike, are attracted to the opportunity to build an exchange and clearing house from the ground up for a whole new asset class. When combined with our assemblage of talent and investor support, the ErisX mission becomes highly attractive to talented, driven professionals and we are elated to welcome Robert, Arnold and John to the team."
ErisX plans to leverage its raised capital and new hires to help build out its platform for digital asset spot trading and futures contracts. The new exchange will likely be a competitor to Bakkt, the upcoming institutional investor-focused crypto exchange venture backed by Intercontinental Exchange , once launched.
2.Public Transportation Across Argentina Can Now Be Paid With BTC
The national contactless smart card that is used to pay for public transportation throughout Argentina can now be loaded with BTC. These cards are valid for rides on buses, trains, subways, and motorboats in 37 cities, including the capital city of Buenos Aires, according to the Argentine government's website.
Top Up Sube Cards With BTC
Users of rechargeable contactless smart card Sube (Sistema Único de Boleto Electrónico) can start funding it with BTC for use in 37 cities in Argentina starting on Thursday, according to local news outlet cripto247.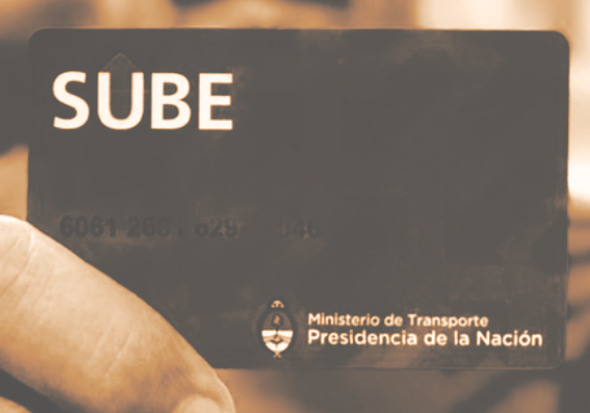 BTC top up of these cards is possible due to the integration of online card funding platform Alto Viaje and fintech startup Bitex. Alto Viaje is listed on the official government's Sube website as one of the vendors that cardholders can use to fund their accounts. Alto Viaje explains on its website:-Sube is the only card that allows you to pay for public transport throughout Argentina.
Alto Viaje now offers two funding methods for Sube cards: Paypal and BTC. Soon, the platform will also add funding through Rapipago, according to its website. "Alto Viaje decided to use Bitex's infrastructure for the technology and liquidity it has, a necessary condition to face a project of this magnitude."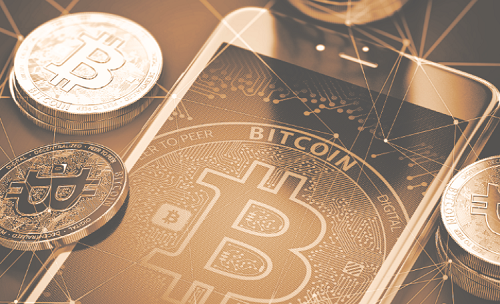 Citing that his company wants to "offer safe and innovative services," Luciano Verardo, Director of Alto Viaje, said that "the alliance with Bitex allows us to integrate the payment with bitcoins and new possibilities of financial inclusion for people and companies."
3.Ripple Announces New Partners in Blockchain University Program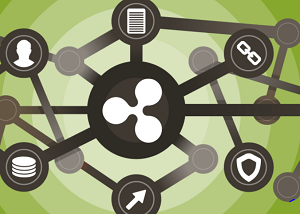 Ripple, XRP the startup parent company behind the second largest cryptocurrency by market capitalization XRP, has announced an expansion of its Blockchain University Program.
On the same day when Changpeng Zhao, CEO of leading cryptocurrency exchange Binance, told livestream viewers he hoped to partner with Ripple's XRapid platform in the future, the blockchain-based startup had good news for educators looking to expand crypto adoption. According to the press release dated Feb 7.
Ripple announced the latest group of partners joining their University Blockchain Research Initiative (UBRI), bringing the total number to 29. While the program has been around since June 2018 and already included some of the world's leading technology institutions, the latest wave of additions has some standout universities, including Carnegie Mellon, Cornell and Duke University. Four separate countries were included among the eleven university additions, covering the United States, Singapore, Brazil and China.
According to Laura Tyson, Faculty Director at Berkeley Haas Blockchain Initiative, the UBRI program has contributed to significant momentum for blockchain and crypto development at the university,
"We are excited by the momentum that the Ripple UBRI Partnership has fostered at Berkeley Haas and throughout UC Berkeley in the development of blockchain, digital payments and cryptocurrency-related research and innovation. In December, we awarded the first round of Ripple-funded faculty and student blockchain, digital payments and cryptocurrency-focused research grants. Also, we are sponsoring numerous student-led activities this semester, including partnering with Blockchain at Berkeley to host a blockchain/fintech industry Spring speaker series at Haas."
Eric van Mittenburg, SVP of Global Operations at Ripple, claimed that the company viewed its Blockchain Research Initiative as a way to expand the ecosystem of blockchain to global heights,
"In less than a year, our initial UBRI partners hit the ground running with the launch of new research projects, events, course offerings and more. Expanding the ecosystem to a more global, diversified network of UBRI partners will only continue to enrich these projects,"
4.GRAFT Launches a ColdPay SuperCard Indiegogo Campaign
Earlier today GRAFT launched an IndieGogo crowdfunding campaign on Indiegogo.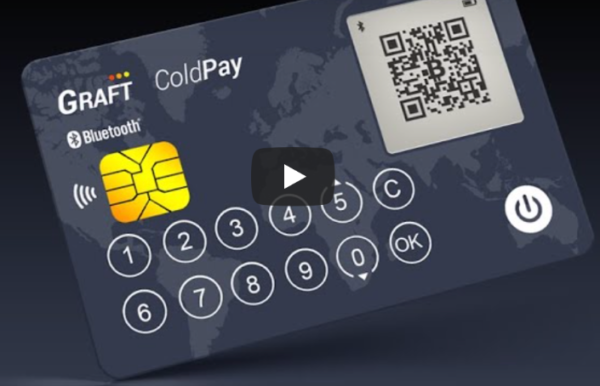 The card will support the following cryptocurrencies initially with more currencies to follow:
GRAFT says the card battery can last for 250 uses and is rechargeable (the unit comes with a USB doc that acts as charger and communication channel for the initial setup)
The card also has bluetooth support which GRAFT is using to pair with its mobile wallet for configuration purposes.
There's a nice video on the Indiegogo campaign page showing the card in operation.  Having interactivity and a usable screen capable of displaying confirmation messages and QR codes, is very helpful.
ColdPay can be a boon to the cold wallet space if GRAFT delivers on its promises as crypto owners are looking for safer and slicker solutions for cold wallets.  
The campaign has two "perks" that represent first manufacturing batches, and is available here