1.Dubai's Caesars Bluewaters now using blockchain wallet for staff
         2.BitBounce, a Crypto Spam Solution, Announces One Billion Emails Processed
         3.Two Investment Firms Launch ETF Tracking Cloud Computing and Blockchain Companies
1.Dubai's Caesars Bluewaters now using blockchain wallet for staff
Hotel Caesars Bluewaters Dubai is rolling out a blockchain-based payment solution which will allow its staff to pay for their allowances using a digital wallet.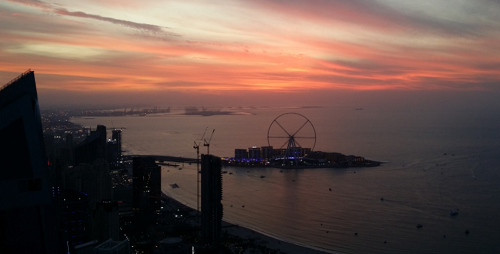 The hotel has selected the Lucid Pay solutions, from Liquid-D, to equip staff with a digital payment solution that allows them to use their allowances at the hotel's F&B and entertainment outlets.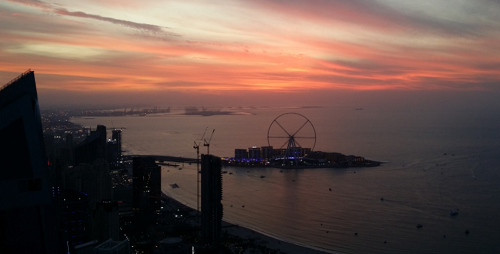 Jejin Joseph, Head of IT Infrastructure said: "Lucid Pay was the right choice due to its seamless integration with Simphony and Opera. No additional hardware was needed.
It is very easy to setup and use and requires minimal training for the existing staff. Being a Blockchain-based solution we are provided with a transparent, tamper free, immutable ledger for our employees' allowance and discount program. The back-office automation provided by LucidPay removes the burden of repetitive tasks from the finance team".
The hotel is the second in Dubai to deploy the solution, after Atlantis announced it is using it for guest payments.
Jawad Riachi, founder of Dubai-based Liquid-D said: "We are happy that our clients value the platform and realize its potential in terms of functionality, speed, effectiveness and ROI. We continue to focus on ensuring the product is easy to use and implement, with a convenient learning curve and minimal intrusion. We have added many new features to version 2.0 which add more flexibility, power and deeper integration into the existing hotel systems."
2.BitBounce, a Cryptocurrency Spam Solution, Announces One Billion Emails Processed
On Tuesday BitBounce, a cryptocurrency spam solution company that enables its users to get paid to receive unsolicited emails reported processing more than one billion emails via its free cryptocurrency spam solution. Further underscoring its growth trajectory, BitBounce also announced that its global footprint is increasing daily, recently surpassing one million active users and three million registered users.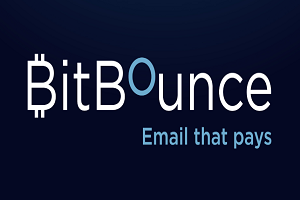 "Consumers consider an astonishing 50 percent of the emails they receive to be unsolicited spam," said Stewart Dennis, Co-founder and CEO of BitBounce said in a statement. "It is our mission to disrupt the advertising and marketing paradigm so that consumers get paid directly for their attention. Growing irritation with spam overload, paired with the fact that more than half of the planet uses email, makes this platform a logical starting point for precipitating change."
The company's email solution is free to download and works with all major email providers including Gmail, Outlook, Yahoo Mail and AOL. Members earn compensation in the form of the cryptocurrency, Credo when they receive paid messages from senders outside of their network.
The earnings can be cashed in or traded for other cryptocurrencies on BitBounce's CredoEx exchange.  When a sender of an unsolicited email opts out of payment, their correspondence is not lost, but instead is delivered to a separate folder for easy management.
At an enterprise level, BitBounce offers an ad solution for creating and managing email campaigns, BitBounce Ads. Its members are young and digitally savvy, with 72 percent being under the age of 35. A majority of BitBounce members have a strong affinity for cryptocurrency and the blockchain space. In addition, users interests expand to financial products and services, employment opportunities, educational resources, and technology developments.
3.Two Investment Firms Launch ETF Tracking Cloud Computing and Blockchain Companies
United States-based Investment management firm AdvisorShares and investments advisory company Sabretooth Advisors will jointly launch an exchange-traded fund (ETF) that tracks tech companies, including those involved with blockchain and cloud computing, MarketWatch reportedon Feb. 6.
ETFs are marketable securities that track a basket of assets proportionately represented in the fund's shares. ETFs are offered on all asset classes, including traditional investments and alternative assets like commodities or currencies, also enabling investors to short markets or to gain leverage.
The idea of the new AdvisorShares Sabretooth ETF (ticker: BKCH) —  which is set to come to market on Feb. 7 — is that entities deploying cloud computing and involved with emerging technologies like blockchain could reach increased profitability and rises in share prices within a reasonable time.
Many see the emergence of cryptocurrency and blockchain ETFs, among other derivatives, as a sign that those markets are maturing.
In February 2018, Canadian regulators approved the country's first blockchain-based ETF focused on both large and small-scale blockchain corporations. By that time, the ETF issuer Harvest Portfolios already had their Harvest Blockchain Technologies Index, which was designed to track the performance of issuers in both the large-cap and emerging blockchain segments.