1.EOS Blockchain Game Blankos Block Party Will Be at SXSW 2019
         2.BitPrime Announces Partnership with Crossgate Capital
         3.Binance Adds Major Stablecoin Pairs for BitTorrent (BTT)
1.EOS Blockchain Game Blankos Block Party Will Be at SXSW 2019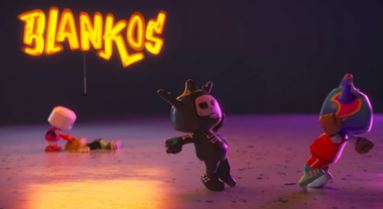 SXSW Gaming is teaming up with with the creators behind the upcoming EOS blockchain game Blankos Block Party, Mythical Games, to host this year's opening night party on March 15.
SXSW Gaming & @PlayBlankos are teaming up to host this year's opening night party! Attendees will be the first in the world to meet the fun-filled characters and playtest the game before anyone else. AND it'll be DJed by @questlove! Don't miss out! 🚨🚨 https://t.co/ZBLmbnGXVb

— SXSW Gaming (@SXSWGaming) February 12, 2019
According to the announcement, Blankos Block Party will get its first showcase during the premiere event with musical backing from Questlove. During the event, party-goers will be able to meet the characters of Blankos and test out the game.
Throughout the event, Mythic Games will be giving away SXSW exclusive Blankos card decks and other collectibles that will be redeemable before the global release of the game.
Mythical Games previously raised $16 million to develop a line of PC, mobile and console games built on EOS.
2.BitPrime Announces Partnership with Crossgate Capital
BitPrime, New Zealand's premier cryptocurrency retailer, has today announced partnership with Crossgate Capital Ltd. in response to the need for investors to have an easy on-ramp into the digital asset class.
Crossgate Capital is only permitted to invest in an asset if it has a market capitalisation of at least NZD 500 million. It, therefore, invests in the more established assets. The proposed portfolio selection includes Bitcoin (BTC), the most well-known cryptocurrency, along with XRP (XRP), Ethereum (ETH), EOS (EOS), Stellar (XLM), TRON (TRX), Litecoin (LTC), and Cardano (ADA) at this stage.
Scott Lester, a Director of Crossgate Capital, says;
BitPrime notes that over the last twenty fours, Bitcoins trading volume exceeded USD 6 billion.
Ross Carter-Brown, BitPrime's CEO, said today "We're proud to bring the Crossgate Capital equity offer to our customers and subscribers. This opportunity fills a large gap in the market where individuals want to add exposure to digital assets to their portfolio's but don't want the hassle of managing multiple wallets directly ".
3.Binance Adds Major Stablecoin Pairs for BitTorrent (BTT)
Binance, the world's largest crypto exchange, announced Thursday that it has added several stablecoin trading pairs for BitTorrent (BTT), which recently completed its token sale on the Binance Launchpad.
#Binance Adds BTT/PAX, BTT/TUSD and BTT/USDC Trading Pairshttps://t.co/vOO3HcJbKy pic.twitter.com/uBe3ljjElt

— Binance (@binance) February 14, 2019