1.TradingView Launches Multi-Crypto Dashboard,Priced at 0.09 BTC
         2.Coinsquare Acquires Decentralized Crypto Exchange StellarX
1.TradingView Launches Multi-Crypto Dashboard, Priced at 0.09 BTC
Financial market data portal TradingView, one of the known websites for crypto prices and charts, has announced the launch of its brand new Crypto Dashboard and a discounted Premium price that's locked-in at 0.09 Bitcoin (BTC) per year — $323 at present.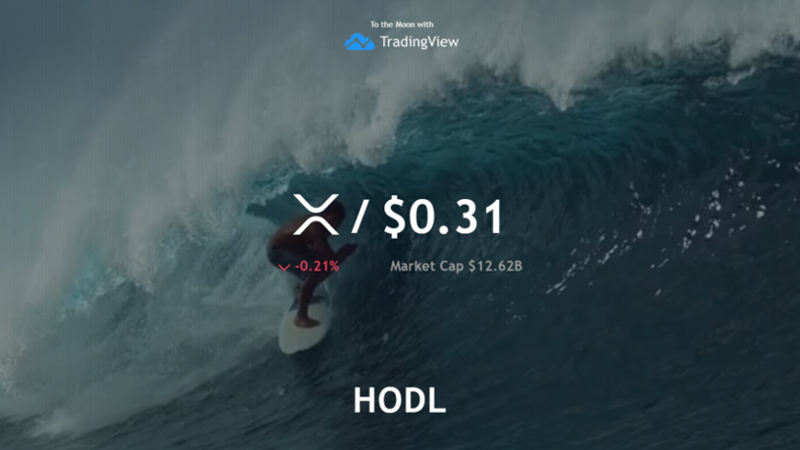 According to the new dashboard's landing page, Premium subscribers can expect to receive actionable trading ideas, real-time charts, sophisticated custom trading tools and real-time data from over 25 different crypto exchanges. Included in the list of exchanges is Binance, Bitfinex, Bittrex, Bithumb and more.
TradingView notes that the Premium package will remove all advertisements while allowing for up to 5 different devices to be connected at the same time. This includes in-app, on mobile and on the web, all of which are able to push 200 different types of notifications directly to the user.
2.Coinsquare Acquires Decentralized Crypto Exchange StellarX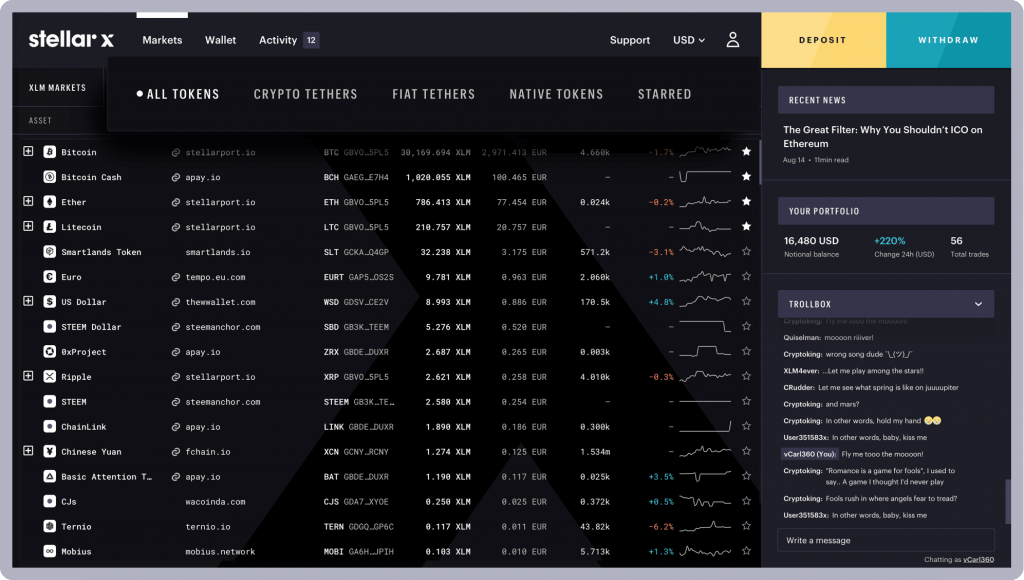 StellarX, a zero-fee DEX built on the Stellar (XLM) blockchain with an industry-first fiat on-ramp, announced Thursday that it has been acquired by Coinsquare, the biggest crypto exchange in Canada.
StellarX has a new home! Read more:https://t.co/Ag1kLbLnWX

— StellarX (@stellarxhq) February 14, 2019
According to the announcement, StellarX opened up for acquisition in order to join an organization with the regulatory experience to help the exchange reach its full potential, especially since that the exchange is focused on allowing users to conduct ACH transactions directly from U.S. bank accounts.
"Coinsquare is the perfect fit," said the StellarX team. "They are already the leading Canadian cryptocurrency platform. They have very close relationships with regulators in the U.S., Europe, and Canada. The Bank of Montreal is their banking partner."
StellarX a DEX offers similar user control to its Ethereum blockchain competitors, including IDEX and EtherDelta. However, unlike these DEXs, StellarX pays all network fees due to its unique consensus mechanism that does not require "work" or "stake."