1.CRYPTOCURRENCY EXCHANGE COINBASE ACQUIRES STARTUP NEUTRINO
    2.Bybit Launches Ethereum-Based Perpetual Contract
1.CRYPTOCURRENCY EXCHANGE COINBASE ACQUIRES STARTUP NEUTRINO
Coinbase, a U.S based cryptocurrency exchange and wallet, has acquired blockchain intelligence platform, Neutrino, for an undisclosed amount. Coinbase says the merger will help the company expand into blockchain intelligence, which is imperative for bringing a more inclusive and open financial system to the public.
"Blockchain intelligence is increasingly important in the crypto ecosystem, and is necessary to achieve our mission of bringing the open financial system to the world. By analyzing data on public blockchains, Neutrino will help us prevent theft of funds from peoples' accounts, investigate ransomware attacks, and identify bad actors. It will also help us bring more cryptocurrencies and features to more people while helping ensure compliance with local laws and regulations.," posted by  Varun Srinivasan, engineering director of Coinbase.
Coinbase posts "Neutrino's technology is the best we've encountered in this space, and it will play an important role in legitimizing crypto, making it safer and more accessible for people all over the world.
Led by some of the world's leading blockchain engineering and security experts, Neutrino will continue to operate as a standalone business based out of our London office. We're excited to welcome them to the Coinbase family"
2. Bybit Launches Ethereum-Based Perpetual Contract
Bybit, a blockchain-based derivatives exchange platform has launched its second product, an Ethereum perpetual contract, just two months after it started its BTC/USD perpetual contract.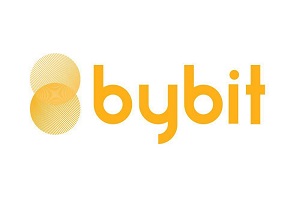 According to the team, the new ETHUSD perpetual contract comes with leverage of 100x, functioning in the same way with the BTCUSD perpetual contract, processing 100,000 transactions per second (TPS).
For newbies, perpetual are new types of futures contracts that have no expiry date and are a part of the derivatives family.
It's worth noting that derivatives contracts offer users a chance to make profits from all market movements (bullish or bearish), depending on the position opened by the investor and it offers excellent leverage to multiply the profits earned from any given trade.