1.Indonesia Issues New Regulations For Trading In Crypto Futures
    2.No KYC on MyEtherWallet and bity's  Crypto-to-Fiat Exchange
1.Indonesia Issues New Regulations For Trading In Crypto Futures
Indonesian Commodity Futures Trading Regulatory Agency (Bappebti) announced the passing of four new regulations to which cryptocurrency exchanges must adhere before they can operate within the country.
To conduct business in Indonesia, exchanges trading in crypto futures must first register and obtain approval from Bappebti, which has implemented stiff regulations.
To encourage trade and protect customers, the Commodity Futures Trading Regulatory Agency, know as Bappebti, last week issued a regulation that set a 1 trillion rupiah ($71.17 million) as the minimum paid-up capital for a new trader offering future contracts for crypto assets.
Indrasari Wisnu Wardhan, head of Bappebti, praised the new regulations:-"The issuance of these regulations shows that the Government continues to keep abreast of the dynamic Commodity Futures Trading  industry and always strives to provide space for the development of digital commodity innovation businesses. [Bappebti] is committed to providing legal certainty and protection for the community, as well as certainty of business in the sector."
Reuters reports, however, that not everyone is happy with the new rules.
Oscar Darmawan, chief executive of major digital asset trader Indodax, said the "very large" minimum capital level is more than the requirement for opening a rural bank and much higher than the 2.5 billion rupiah minimum paid-up capital for a futures broker of other commodities.
Regulation is needed to support a sector, help the economy and protect people "but it should not kill an industry," Darmawan said.
Teguh Kurniawan Harmanda, chief operating officer of trading firm Tokocrypto, said the capital requirement was a surprise as it did not come up in industry consultations held by Bappebti prior to the release of the regulation.
In addition to regulations about capital holdings, exchanges in Indonesia will be required to employ at least 1 Certified Security Professionals , have a server inside country and keep transaction data for 5 years.
2.No KYC on MyEtherWallet and bity's  Crypto-to-Fiat Exchange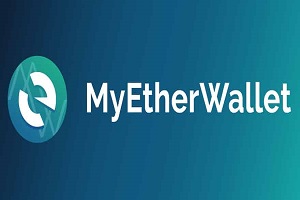 Crypto finance platform Bity and wallet provider MyEtherWallet  have told about plans for a crypto-to-fiat withdrawal platform that doesn't require its users to do KYC. Both companies claim that despite the lack of required KYC checks, the platform is fully regulated.
Instead of KYC users will need to undergo a process to "verify proof of wallet ownership," says Bity CEO & Founder Alexis Roussel of . The new platform "will finally open doors for users to access a cryptocurrency exchange service that is KYC-less, yet regulatory compliant," he said.
Here is myetherwallet's tweet of the matter. myetherwallet is also termed as MEW in short.
We are thrilled to announce a new integration with our long-time partner @bity :

A #KYC -less Exit-to-#Fiat gateway that allows MEW users to exchange #Bitcoin or #Ethereum to Swiss Francs or Euros seamlessly inside the wallet.

See our Medium for details!https://t.co/KItbYYgbXm

— MyEtherWallet.com (@myetherwallet) February 20, 2019
Users of the platform will have the ability to exchange their Bitcoin and Ethereum for Swiss Francs (CHF) or Euros (EUR). The current limit on these withdrawals is 5,000 CHF (roughly USD$5000.)