1.Liechtenstein Bank unveils Cryptocurrency Trading Platform for Institutional Investors
    2. Zcash Company Rebrands to Electric Coin Company
1. Liechtenstein Bank unveils Cryptocurrency Trading Platform for Institutional Investors
A private bank in Liechtenstein has created a cryptocurrency trading platform for institutional investors. Balzers-based Bank Frick(a Liechtenstein Bank) will offer the service through its new subsidiary DLT Markets AG.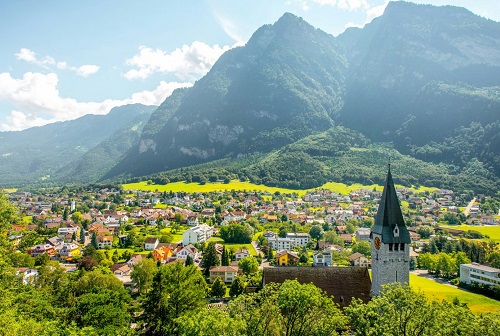 According to a statement released by the bank on Feb. 20, "The subsidiary(DLT Markets) will provide institutional investors with professional access to the multi-exchange trading of digital tokens. To do so, DLT Markets is developing a unique, globally positioned platform, which combines the regulatory security of the traditional securities business with the advantages offered by the new digital token asset class."
CEO of DLT Markets is Roger Wurzel, who previously worked in Business Development at Bank Frick . Before joining Bank Frick, he worked internationally for over 20 years at Deutsche Bank AG in equities and derivatives trading. He said –
"We are creating a unique market offering for institutional investors in the area of the new digital token asset class. With our fully regulated platform, we are driving professionalism with regard to the trading of digital tokens and cryptocurrencies."
2. Zcash Company Rebrands to Electric Coin Company
The company behind privacy coin Zcash announced Thursday that it is rebranding from Zcash Company to Electric Coin Company to better differentiate itself from Zcash's non-profit foundation and the coin itself. The change also mirrors the company's legal name, which has always been Zerocoin Electric Coin Company, LLC.
Zcash Company is now the Electric Coin Company. Only the name has changed. The Electric Coin Company will continue to be solely focused on Zcash, our mission from the very beginning. We will continue to drive innovation and adoption. Learn more about us: https://t.co/BSPzuaP1zq

— Electric Coin Company (@zcashco) February 21, 2019
According to the announcement, the Electric Coin Company is focused on building and supporting Zcash. That includes research and engineering that may, or may not, ever make it into Zcash software. The team currently stands at around 30 individuals, focusing both on tech development and driving awareness and adoption.
The following changes are planned as a result , as detailed in the announcement:
The Electric Coin Company brand.
The Electric Coin Company information will be moved from z.cash to a new domain with its own website. This includes company and team information and the company-maintained blog.
Company email addresses will change to the new domain.
Zcash's last major update came when Coinbase added the coin to Coinbase Earn, a new section of the website that allows users to earn cryptocurrency while learning by completing tasks like watching videos. But the crypto community was largely unimpressed by the low $3 reward.