1. Trust Wallet(Binance) adds Ripple (XRP) on iOS and Android
2. Digital Wallet Abra Adds ETH, Giving away 25$ ETH to users
1. Trust Wallet(Binance) adds Ripple (XRP) on iOS and Android
Trust Wallet, the official wallet of Binance, has added support for Ripple's token XRP and credit card purchases according to news shared in a press release.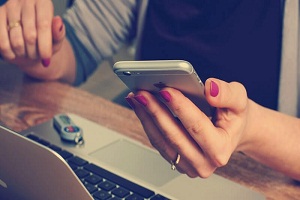 Binance, the biggest cryptocurrency exchange based on daily volume, has announced via a press release that XRP can now be stored on its native app Trust Wallet. The third largest cryptocurrency joins 16 other digital assets including Bitcoin, Ethereum, Bitcoin Cash, and Litecoin.
Trust Wallet is the mobile ethereum wallet which works with any ERC20, ERC223 and ERC721 tokens. it is an open source, anonymous, and decentralized wallet. Trust Wallet was acquired by Binance in July 2018.
Trust Wallet users will now also be able to buy cryptocurrencies with credit or debit cards by payments provider Simplex.
Viktor Radchenko, Founder of Binance's Trust Wallet, said about the news:
"We want to increase access to crypto and decentralized applications for all users. Adding credit card payments is one piece to furthering cryptocurrency adoption and realizing our larger vision in helping to bring the freedom of money."
Binance CEO Changpeng Zhao recently expressed interest in becoming an xRapid partner in the future.
Trust wallet's tweet about the issue.
The cat is out of the bag: Trust Wallet adds support for @Ripple $XRP on iOS and Android. #XRPthestandard https://t.co/sUnedjucRt pic.twitter.com/9sijWEIyFb

— Trust – Crypto Wallet (@TrustWalletApp) March 12, 2019
2. Digital Wallet Abra Adds ETH, Giving away 25$ ETH to users.
Digital currency wallet and exchange Abra has launched Ethereum (ETH) support, according to an official blog post published on March 12.Now Abra users can hold, sell, and buy Ethereum directly from their wallet.as well as use the altcoin to invest in other Abra-listed 30 crypto assets and 50 fiat currencies.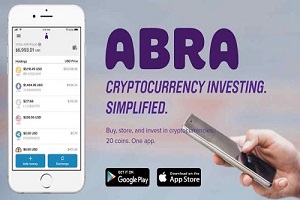 In the past, Ethereum was available on Abra as a synthetic asset, which means that Abra users got exposure to the price movements of Ethereum's currency, ether. This latest level of support also adds the ability for Abra users to directly deposit and withdraw ether to any other crypto wallet.
Abra CEO Bill Barhydt has given a short statement, noting that Ethereum support "sets the stage for Abra to launch native ERC-20 support, in particular a whole bunch of [ERC20-based] stablecoins, that we're excited about."
In the few years since its launch, Ethereum has grown to be the second largest cryptocurrency by market cap. Abra has also announced give away of 25$ worth of ETH.
How to get 25$ of ETH in giveaway?
If you download the app and perform a first-time cash-in from a US-based bank, then you can get $25 in free ether.