1. New US-Focused Crypto Exchange by Riot Blockchain will launch by June.
2. Australia plans to pace up with Blockchain, Announces National Blockchain Roadmap.
1. New US-Focused Crypto Exchange by Riot Blockchain will launch by June.
Amid BTC mining farms quitting the business, Bitcoin mining company Riot Blockchain is going to launch a Regulated cryptocurrency exchange RiotX in the United States by the end of the next quarter, according to an SEC filing that the company recently made.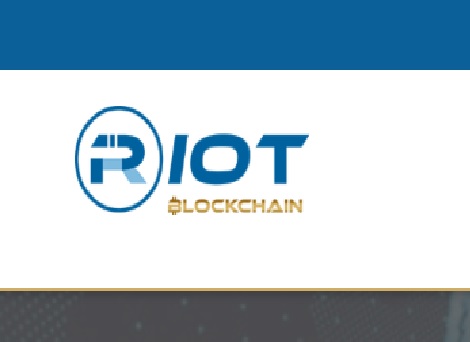 Riot Blockchain's newly minted subsidiary, RiotX Holdings will officially operate the exchange. Banking Services for the exchange will be handled by an Application Programming Interface (API) created by software company SynapseFi. This API will by tracking locations and identity, securing the exchange against improper usage.
Using SynapseFi's services , RiotX will provide secure banking services to users to create accounts to hold, transfer, and deliver Exchanged Currencies along with other operations like making deposits and withdrawals of fiat currencies into and from RiotX user accounts.
RiotX is already licensed (or "approved") in five states, and currently has open applications in 17 other states. The plan is to extend RiotX operations in all States by year end.
According to an 
SEC filing
 The Company estimates the initial development costs of launching the RiotX exchange inclusive of software development, license applications, legal fees, and general overhead should not exceed $250,000.
ABOUT RIOT BLOCKCHAIN
The Company was incorporated on July 24, 2000 in the State of Colorado under the name AspenBio, Inc., which was subsequently changed to AspenBio Pharma, Inc. In December 2012, it changed name to Venaxis, Inc. and in 2016 to Bioptix, Inc. and as of October 19, 2017 to Riot Blockchain, Inc.
Riot Blockchain Inc. is working in building, supporting and operating Blockchain technologies, aims to be part of the disruptive blockchain technology ecosystem that is revolutionizing transactions, also is in Bitcoin mining operation.
2. Australia plans to pace up with Blockchain, Announces National Blockchain Roadmap.
Australia has come up with National Blockchain Roadmap, to know the technology well and to implement in various fields.
The roadmap will focus on a number of policy areas including regulation, skills and capacity building, innovation, investment, and international competitiveness and collaboration.
It is expected that The development of a national blockchain roadmap  will help position Australia's burgeoning blockchain industry to become a global leader. For the roadmap Morrison Government is also putting forward $100,000 of funding.
Minister for Industry, Science and Technology Karen Andrews said Australia needs to seize the opportunities presented by blockchain.
"The national strategy puts us on the front foot in exploring how government and industry can enhance the long-term development of blockchain and its uses," Minister Andrews added.
Minister for Trade, Tourism and Investment Simon Birmingham said Australia's clear strength in the development of blockchain technology for business was already giving the nation a competitive edge across a wide range of industries including agriculture, fintech, resources and services.
"It is vital Australia and our tech companies stay ahead of the game in one of the world's fastest growing technology sectors," Minister Birmingham added.
According to the media release-Previous investment by the Liberal National Government in blockchain technology includes $700,000 to the Digital Transformation Agency in 2018–19 to investigate the benefits of using blockchain for government payments, and $350,000 to Standards Australia to lead the development of international blockchain standards through the International Organization for Standardization.
Govt is committed to supporting innovation and technology, and promoting Australian talent through the $1 billion National Innovation and Science Agenda, as part of job-creating plan to grow Australia's economy.