1 Cryptopia crypto exchange live again after the Hack.
2 Japan's new laws to regulate margin trading in cryptocurrency.
 1 Cryptopia crypto exchange live again after the Hack.
Cryptopia a New-Zealand based Crypto exchange which was hacked in mid-January this year and some unauthorized withdrawals were made from it, is again in operations now. The Kiwi crypto exchange stopped operations due to inquiry in the matter and caused a panic among users, But now they are operating again as before.
Resuming operations took almost two months of shutdown from when the site was sent into maintenance mode. Some of Trading pairs are enabled while some are yet to be enabled. They also have come up with a plan to handle the loss of funds. Here are some of the important points from their announcement.
"On the 14th of January 2019 we noticed several suspicious transactions and placed our site into maintenance to prevent additional funds from being compromised as best we could. We notified local and international law enforcement agencies of the matter and our offices were locked down and the site was only accessible to a very small number of staff and law enforcement agencies. We complied with all requests so as not to tarnish the scene. We were given access back to our site on the 14th of February 2019.
Read-only site: The read-only site is now live, it shows balances as at the 14th of January 2019. Please use this site to reset passwords and 2FA credentials.
Cancel orders: We are aware of market volatility in Crypto. The ability for users to cancel their standing orders is also live now. The API is still disabled, so you will need to cancel your orders through the website.
No new funds to be deposited: As a result of the new wallets please immediately refrain from depositing funds into old Cryptopia addresses.
Rebate: There will be a rebate for customers who unfortunately lost funds. We are working through the logistics of this to ensure it is equitable and in compliance with local laws.If you held balances in coins that were lost in the event you will start to see Withdraws on your account for those coins. The TXID for the withdraw will not exist on the network but will detail how the coin was impacted in the event. For each withdraw you will also see a subsequent deposit of Cryptopia Loss Marker(CLM), the TXID for this will also not exist on a network but will detail the coin it represents a loss for. CLM is not a coin, it can't be traded as yet, it is just a number in the database that represents the loss for each coin for each user in $NZD at the time of the event."
2. Japan's new laws to regulate margin trading in cryptocurrency.
Nikkei on March 18 reported that Japanese financial regulators have introduced new tough regulations for margin trading in cryptocurrency.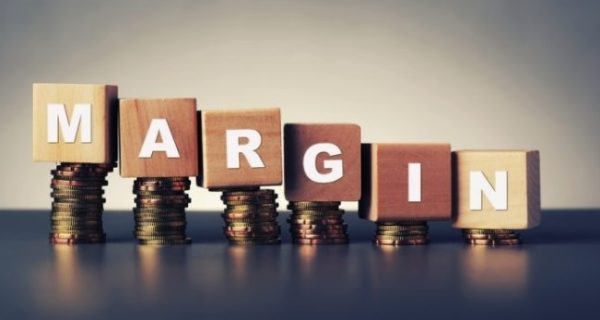 The Cabinet of Japan, has approved draft amendments to Japan's financial instruments and payment services laws, which would cap leverage in virtual currency margin trading at two to four times initial deposits that will be allowed to participate in cryptocurrency margin trading at "two to four times the initial deposit."
According to  Nikkei Total margin trading in Japan reached 8.42 trillion yen ($75.6 billion) in December 2018, according to the Japan Virtual Currency Exchange Association, a self-policing body. That is roughly 11 times the scale of cash transactions, which came to 777.4 billion yen.
The new rules will come into force in April 2020. This  cryptocurrency exchange operators require the registration  within 18 months. The Financial Services Agency (FSA) will have the authority to deal with unregistered cryptocurrency "quasi-operators."  FSA is keen on keeping the bad guys out of the market consequently protecting investors against pyramid schemes among other scams.
If the screening  procedure delays, quasi-operators essentially  can work together like their registered participants in the meantime.
"We intend to motivate operators to do what they can to become registered," said a senior FSA official.