1.Beaxy crypto exchange platform Begins Accepting Public Beta Sign-ups
                    2.Rakuten Wallet to be Launched on End of the month.
1.Beaxy crypto exchange platform Begins Accepting Public Beta Sign-ups
Beaxy, an upcoming  crypto exchange platform, is currently taking sign-ups for its public beta, that is slated to go live sometime next week.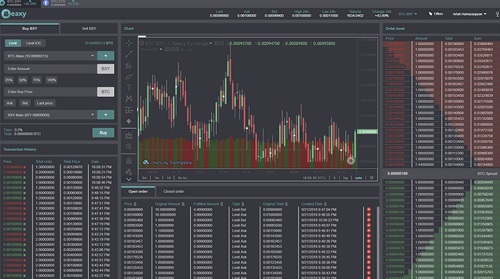 According to the announcement, the public beta is the last step before the new exchange goes absolutely live. Beaxy said that this final testing period is designed to incorporate final user feedback and add the last "bit of polish," indicating that the full launch may well be simply coming up.
ANNOUNCEMENT: Sign-ups now open for our public beta round, launching in a week! This is the final step before live trading launch. Only two steps to get early access to our anticipated exchange platform;

1. Join discord – https://t.co/PVgL2aVRM7
2. Fill out the form in #general

— Beaxy (@BeaxyExchange) March 25, 2019
To participate, investors need to follow the instructions  as Tweet provided .
As per  bug testing post.Beaxy is also paying out BXY tokens to users who find bugs according to the standards arranged in the exchange's.
As an added bonus, you earn $BXY tokens for finding bugs! To see how exciting the early bug testing rounds were, check out this write up by @_nmesis – https://t.co/1EYNe29TrG

Here are examples of suggestions we're working on from user feedback!

— Beaxy (@BeaxyExchange) March 25, 2019
Beaxy is predicted to possess a large list of digital currencies available for trading at launch, like Bitcoin (BTC), Ethereum (ETH), NEO (NEO), XRP (XRP) and EOS (EOS), in addition to many smaller altcoins as well as Komodo (KMD), Holochain (HOT), Ren Protocol (REN), Ravencoin (RVN), Beam (BEAM), Digibyte (DGB), Syscoin (SYS) and Stratis (STRAT).
2.Rakuten Wallet to be Launched on End of the month.
Rakuten Inc (which operates virtual currency exchange business )  has modified its trade name from "All Bitcoin Co., Ltd." to "Rakuten Wallet Co., Ltd." on March 1, 2019, and will stop the  current  service at the end of Month, and also the new service  account are being launched  from April  according to  its official news(Japanese) . The news surfaced when Rakuten completed their filings as a virtual currency exchange company.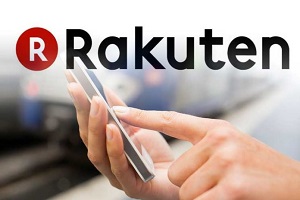 Rakuten Wallet aims that it will contribute to the sound growth of the market as a virtual currency exchange company, and can additional  enhance security and provide increased services so  more customers can use it safely and  confidently.
The company has officially restructured its management system,  as well as formulating a business improvement plan and strengthening its business management and control systems. Registered as a virtual currency exchange company. Rakuten will be filing another VCEX application for Rakuten Wallet in September 2019.
WHAT DOES RAKUTEN DO?
Earning cashback on purchases can make large purchases a little more enticing if you pair it with decent discounts. Rakuten aggregates discounts and helps customers receive cash back on their online purchases.
About Rakuten–
In Japanese, Rakuten stands for 'optimism.' It means we we tend to believe in the future.It's an understanding that, with the right mind-set, we can build the future better by what we tend to do nowadays. So we tend to  challenge ourselves to evolve,  initiate and experiment, to make a much better, , brighter future for everyone.
Rakuten has over 70 services, as well as e-commerce, FinTech, digital content and communications, and is used by approximately 1.3 billion users worldwide . These  numerous  services are organically linked around Rakuten membership-centered membership to form a unique "Rakuten Ecosystem" unique to others.
[Details of Registration as a Virtual Currency Exchange Service Provider]
Authority: Kanto Local Finance Bureau
Registration number: Kanto Local Finance Bureau Director No. 00015
Date of registration: March 25, 2019
Virtual Currency Exchanger Service Provider Name: Rakuten Wallet, Inc.
Company number: 7010401128837
Address: 1-14-11, Tamagawa, Setagaya-ku, Tokyo
Business description: 
Accredited funds settlement business association to which the virtual currency intermediaries join: Japan Virtual Currency Exchange Business Association.