1.Binance 's Trust Wallet supports Tezos, to Launch crypto Staking Feature soon.

            2.AltDex Launches Cryptocurrency Index of Gaming-Related Tokens
1. Binance 's Trust Wallet supports Tezos, to Launch crypto Staking Feature soon.
Cryptocurrency exchange Binance revealed that its official cryptocurrency wallet , Trust Wallet, has added support for Tezos (XTZ). Trust wallet will also have Staking feature by this quarter. The development was announced by Binance  in a blog post published on April 3.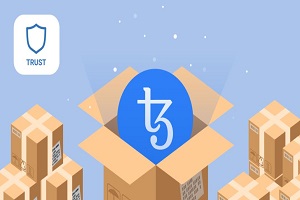 Staking means the act of holding cryptocurrencies as part of the process of running blockchains that use Proof-of-Stake consensus mechanism. Staking gives crypto holders the ability to vote on changes in the blockchain and receive income for validating transactions. Launching the staking feature also adds opportunities for Trust Wallet to support Proof-of-Stake cryptocurrencies and other related assets.
"Tezos is a main on-chain governance and PoS protocol and we are excited to work together to bring staking and delegating mechanisms to Trust Wallet mobile users, which allows everyone to be a participant in securing the network and validating transactions," said Viktor Radchenko, Founder of Trust Wallet.
About Trust Wallet
Trust Wallet is Binance's official user-controlled crypto wallet. Through the Binance platform (binance.com), you can trade crypto where Binance stores your digital assets along with your private keys, and use Trust Wallet to store your personal crypto assets (safeguarded by a recovery phrase that only you know).
About Tezos
Tezos is a blockchain that can evolve by upgrading itself. Stakeholders vote on revisions  to the protocol, including changes to the voting procedure itself, to reach social consensus on proposals. Tezos supports smart contracts that facilitate formal verification and offers a platform to build decentralized applications.
2. AltDex Launches Cryptocurrency Index of Gaming-Related Tokens
Cryptocurrency indices supplier AltDex has propelled a cryptocurrency index of gaming-related tokens.  The development  was  reported on their medium blog post on April 4.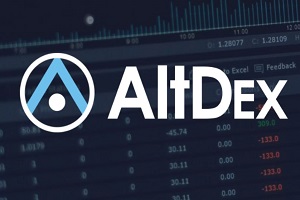 The index is designed to track cryptocurrencies and tokens of blockchain-based projects related to video games, esports, and other analogous decentralized applications.
As per  post AltDex Gaming Index  adds 13 coins .
Theta Token (THETA) — $131 million — 27.2%
Enjin Coin (ENJ) — $128 million — 26.6%
WAX (WAX) — $58 million — 12.2%
Decentraland (MANA) — $51 million — 10.6%
Kin (KIN) — $34.6 million — 7.2%
Loom Network (LOOM) — $27.4 million — 5.7%
MobileGO (MGO) — $13.05 million — 2.7%
DMarket (DMT) — $11.5 million — 2.4%
Refereum (RFR) — $7.2 million — 1.5%
GameCredits (GAME) — $6.9 million — 1.4%
Unikoin Gold (UKG) — $4.8 million — 1%
Plair (PLA) — $4.2 million — 0.9%
BitGuild (PLAT) — $2.9 million — 0.6%**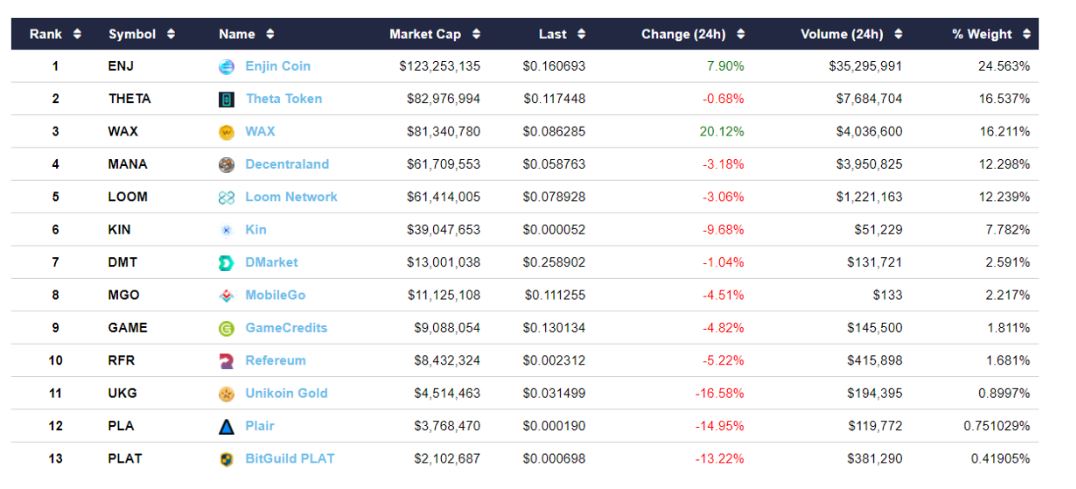 The AltDex Gaming Index has begun tracking the category with the April 1 rebalance for the rest of the AltDex indices. The index information  has been added to the platform as of April 4. More information about the cryptocurrencies added and removed this month can be found here.
Only projects related to gaming are indexed not others like payment processors to all.