1. Blockchain Startup Radar Releases Lightning Network Dev Tools
           2.Infinito Wallet and Holdex join hands to enable support for crypto crowdfunding campaigns
1.Blockchain Startup Radar Releases Lightning Network Dev Tools
Radar a Blockchain startup recently conducted a Boltathon, the Lightning Network hackathon on April 5th-7th , for preparation of the same, Radar Relay released various Lightning Network developer tools. The news was published on  radar tech website and also on their medium page .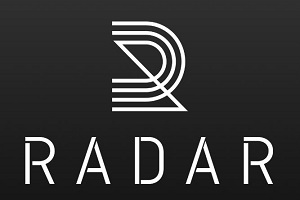 Developer tools, which were released at the Boltathon,Lightning Network hackathon supported by the company,  include a node setup helper, a tool for opening channels and requesting channels, an invoice sandbox for test and an invoice decoder. The tools are alongwith setup tutorials, software recommendations and configuration guides, also instructions are to use the same on Tor network for anonymity based payments.  The tools and educational material above are part of the company's Radar ION initiative, which aims to bring new users to the Lightning Network.
Tools released:
Lightning Node Developer Tutorials to get a node up, get it configured, connect it to Tor, and more
tBTC, BTC, tLTC, and LTC Routing Nodes to get connected quickly
Inbound Channel Request so that any app can start receiving payments immediately
Invoice Playground to test sending and receiving and to start paying invoices before app's node is setup
Lightning Invoice Decoder for analyzing invoices
Network tools and technical documents that user might want to use during your build!
Software Recommendations for creating apps that interface with Lightning in many different languages
2.Infinito Wallet and Holdex join hands to enable support for crypto crowdfunding campaigns
Multi-asset wallet, Infinito Wallet entered in a new partnership with Holdex a cloud based platform enabling users to take part in crowdfunding token sales or ICO .  According to press release, this partnership will seek to actualize the Holdex's decentralised service integration into the Infinito wallet.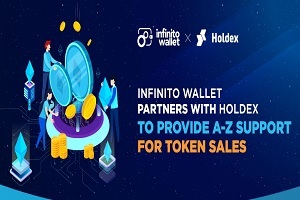 The project aims to integrate user communities on the platform while also providing a seamless experience for users with these digital asset. The platform is also set to support token issuance and distribution.
Together, Infinito Wallet and Holdex will be focused on providing new businesses with access to blockchain-based finance through Initial Coin/Utility Token offerings. The ability to issue ICO's/UTO's is becoming more pivotal in the acceleration of the blockchain global adoption.
Jack Thang Nguyen – CEO of Infinito said that "From the beginning, bringing mass adoption to blockchain has always been Infinito team's mission. And we know that only by helping businesses and startups put blockchain into practice, this disruptive technology can fully evolve as it should. Therefore, partnering with Holdex is a significant step for Infinito to not just provide better service for our users but also contribute to the global blockchain ecosystem. We are glad to help token sales projects reach their targets. Together, Infinito and Holdex can accompany and provide the best support to UTOs projects in their journey to success."
Holdex CEO Vadim Zolotokrylin added:
Partnering up with Infinito Wallet is a key milestone in our journey to aid startup financing. While we focus on enabling financing via our infrastructure and network, Infinito and their technology unlock the potential for our projects to reach a massive community of users."
Infinito Wallet has recently been working to improve user experience by releasing App Square, a native dApp browser. They've also added support for Binance's DEX and native token BNB.
About Holdex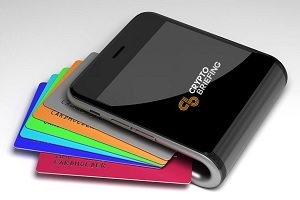 Holdex is a financial technology software provider with a focus on making fundraising easy and affordable for startups via ICO method. It is Asia's leading decentralised cloud-based platform where digital asset companies manage their token sales and connect with backers. Runs every activity related to token sale which is supposedly decentralized, trustless and secure via smart contracts powered by Ethereum network.
About Infinito Wallet
Infinito Wallet serves as gateway for users to access leading blockchains and enjoy Infinito Ecosystem. Infinito Ecosystem is filled with a diverse array of blockchain dApps and services that brings great value to any crypto holder, developed by Infinito and high-profile partners.