1.Poloniex Adds Deposit/Withdrawal Support for USDT on Tron Blockchain
        2.Ripple-backed XRPL Labs releases XRPayments app on Android Playstore and iOS App store
1.Poloniex Adds Deposit/Withdrawal Support for USDT on Tron Blockchain
According to an announcement on April 19, the United States based cryptocurrency exchange Poloniex has added support for USDT, Tether's stablecoin, that has recently been launched on the TRX (Tron) Blockchain. Now, the exchange will have support for the stablecoin on both chains – the original OMNI protocol, as well as the new Tron network.
Customers will be able to withdraw USDT freely to their preferred network – either Omni or TRON. USDT markets on Poloniex will be unaffected.

This implies  while the markets for the two chains are the same, the wallet addresses for both the types of USDT are separate. Added to that, the stablecoins on each of the chains cannot be interchanged. Poloniex also added that even though it was adding support for the stablecoin on the TRX network, it would not have an impact on the USDT markets.
The company also stated that it was planning an airdrop for eligible users who effectively own Tether later in the month.the amount of Tether that was going to be airdropped would be dependent on how much was converted to the new Blockchain.
The company support this new chain because it is an upgrade to the USDT platform and gives customers added flexibility. This is one of multiple initiatives being taken by circle to make Poloniex a better version than its past one.
Tether had begun issuing USDT on the TRX network from April 17 this month. With this new upgrade, users will now be able to not just hold but also transfer their funds via smart contracts on the TRX Blockchain.
2.Ripple-backed XRPL Labs releases XRPayments app on Android Playstore and iOS App store

A retail app called XR Payments has been officially launched on the Google Play and iOS app store. Designed by Ripple-focused startup, XRPL Labs, the app converts any compatible smartphone into a Point-of-Sale (PoS) system for Ripple-focused payments. XRP users will now be able to pay with the token on both Google Play and iOS App Store following the launch of XR Payments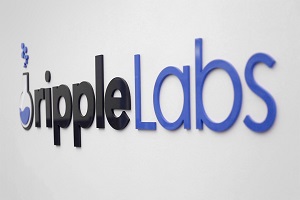 XRPL Labs co-founder, Weiste Wind,tweeted a demo of the app and mentioned that it would be used in an upcoming meetup in Netherlands,
Right on time! 🎉 🎉 🎉 Our XRPayments app was just accepted by Google and Apple. You can get the app now from the Apple iOS or Google Play store, and start accepting $XRP for payments in your physical store!

Visit https://t.co/IW2BUotrXx to download and activate the app 😎 pic.twitter.com/UYb7UHFVAz

— Wietse Wind (@WietseWind) April 18, 2019
Look at that 🤑 Nice POS units for our payments at the #Amersfoort #XRPCommunity #Meetup, generously donated by a fellow community member 😍 They are running the XRPayments app. See you Saturday! pic.twitter.com/RCDNwbVdWr

— Wietse Wind (@WietseWind) April 18, 2019
The app also has an in-built currency converter, so merchants can instantly calculate the amount of funds needed in XRP.
Wind and the team are also working on a 'signing platform' which will enable the users to sign and approve transactions from an application or the web application from any developer, without sharing their mnemonic, through a push message or QR code.