1.Now, pay on Amazon using your Bitcoin via Moon and lightning network
        2.Volkswagen is going to track minerals supply chain via blockchain
1.Now, pay on Amazon using your Bitcoin via Moon and lightning network
E-commerce platform Amazon is now accepting Bitcoin using lightning network.Users of bitcoin now have the capacity to spend their bitcoins using the lightning network for shopping on the giant e-commerce platform Amazon.
This is according to information from Crypto payment processor startup Moon.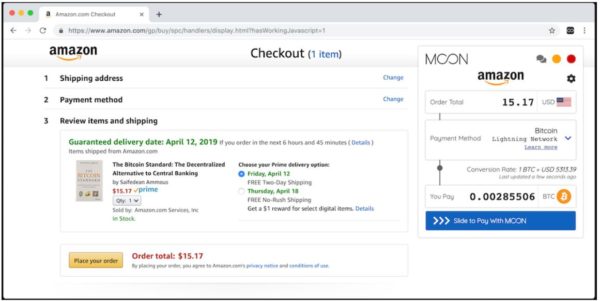 As indicated by  the company all lightning-enabled wallets will now be able to use  Moon's browser extension.The company is also said to have carried out a beta test with over 250 users.
To be clear, Amazon is not accepting bitcoin but payment processor is providing the option. Developments with the Lightning Network are speeding up and the company expects that all will be seeing some great features by 2020, features that will make it possible for their infrastructure to work on almost any e-commerce site irrespective of whether they deal with Bitcoins or not.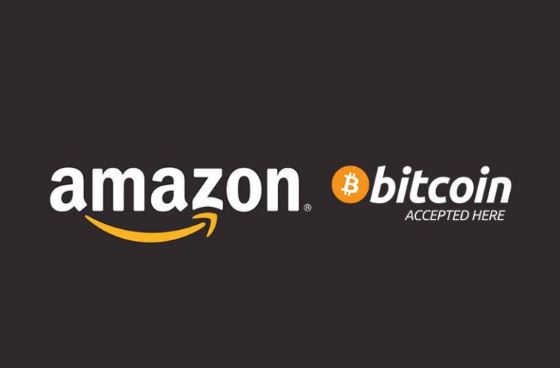 Moon's extension is currently under Google review. They expect that in the coming days, Google will place this extension in its store and that in the coming months will include compatibility with other online shopping services such as AliExpress, ebay, Etsy and Target.
2.Volkswagen is going to track minerals supply chain via blockchain
German car maker Volkswagen Group  has announced it is joining a blockchain initiative for responsible materials sourcing. Using blockchain will provide enhanced transparency into mineral supply chains.
According to Press Release Joining the collaboration will enable the Volkswagen Group to gain greater insight into the provenance of cobalt used in lithium-ion batteries for electric vehicles and different types of minerals used elsewhere in the production of vehicles.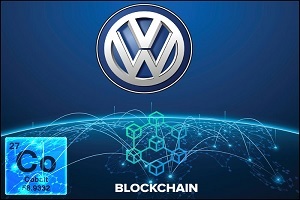 The platform was built on the IBM Blockchain Platform and is controlled by the Linux Foundation's Hyperledger Fabric; it enables tracing the provenance of materials and makes the data accessible for all participants in the network.
The technology will bolster capable sourcing standards developed by the Organization for Economic Cooperation and Development (OECD) and complement both current assessment and audit procedures. It will create a permanent record to help address compliance requirements.
Other members include Ford Motor Company, Huayou Cobalt, IBM and LG Chem.along with co-founding responsible sourcing specialists RCS Global Group. All  participants in the network are validated by RCS Global Group for compliance with responsible sourcing standards.
The network is planning the expansion to other industries like aerospace, consumer electronics and mining operations.