1. Trust Token Announces Four New StableCoins set to get listed this year

       2. BuyUcoin Introduces an Indian Platform For Wholesale Cryptocurrency Trading
1.Trust Token Announces Four New StableCoins set to get listed this year

Trust Token will presently launch tokenized versions of the Australian dollar (TrueAUD) Euro (TrueEUR) Canadian dollar (TrueCAD) and the Hong Kong dollar (True HKD). The update was declared  in medium blog post published on April 24 , 2019
The organization  revealed in a press release that TrueAUD is now available for listing, with TrueCAD and True HKD set to launch later in Q2 and TrueEUR in Q3.  As an competitor in the stablecoin segment, Trust Token's offerings like TrueUSD and TrueGBP are  known as good stable coins.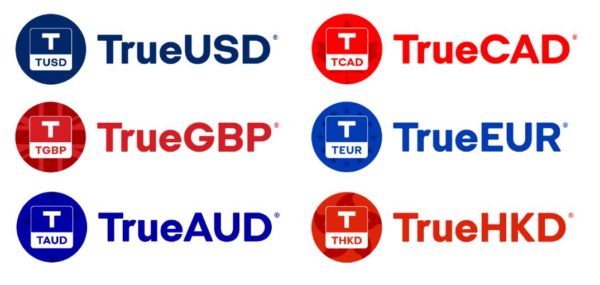 From now on  users can buy and reclaim TrueAUD in the TrustToken app, along with TrueUSD and TrueGBP, with zero buy or reclamation charges.
With the announcement of TrueAUD, TrueEUR, TrueCAD, and TrueHKD, TrustToken is positioning itself to gain larger share of stable coin market. By working with TrustToken, exchanges, wallets, and apps can now effectively integrate a trusted basket of stablecoins that quickly provides their users with more trading options.
About TrustToken
Trust Token is an  Asset Tokenization Platform. Trying to make a more efficient and inclusive worldwide financial system by digitizing assets that can be consistently and securely exchanged across markets worldwide. Trust Token has two known stablecoins, True GBP and True AUD. Trust Token products are trading on some of the world's top exchanges — Binance, Huobi, OKEx etc and can be purchased or redeemed directly in the Trust Token App.
2.BuyUcoin Introduces an Indian Platform For Wholesale Cryptocurrency Trading/OTC desk

BuyUcoin, which is the an established Cryptocurrency Exchange  with more than 245k users in India has announced the launch of a new and unique platform for wholesale cryptocurrency trading which enables its users to trade on a vast scale with low price fluctuations. The platform currently works on free trading model i.e. charges zero fee on any trade.  The new and unique platform can be seen on official Website BuyUcoin .
This is a new  Wholesale platform/OTC desk for cryptocurrency. the new feature  will help to Buy and Sell cryptocurrency instantly at a fixed rate. It has High liquidity at all the time which gives better rates for cryptocurrencies while buying and selling and market stability.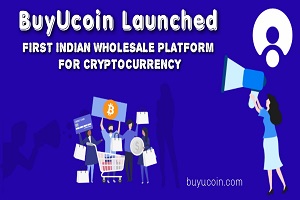 Wholesale Platform/OTC desk is preferred by big traders who manage cryptocurrency in bulk and need to oppose much price fluctuations during the trade.
About BuyUcoin
BuyUcoin is one of the leading cryptocurrency exchange and blockchain wallet service provider that was established in  June 2016. BuyUcoin is as of now the second most established exchange platform wherein customers and traders get the facility to exchange in more than 30+ cryptocurrency including Bitcoin, Ripple, Litecoin, Ethereum, NEO, Dash, OmiseGo, Steem and many more.