1.Coinbase Wallet Adds Support for Dogecoin (DOGE)
             2.Amazon Web Services Launches Managed Blockchain Service
1.Coinbase Wallet Adds Support for Dogecoin (DOGE)
 San Francisco-based  Coinbase announced on Wednesday that the Coinbase Wallet, is providing support for one more known coin – Dogecoin (DOGE).  According to the news  published in its blog post.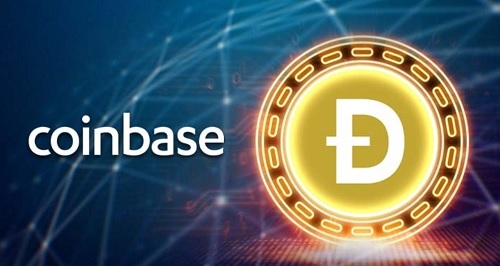 the Coinbase Wallet as of now underpins  thousands of crypto assets, including Bitcoin, Ethereum, Bitcoin Cash, Ethereum Classic, XRP, and Stellar Lumens and more than 100,000 different ERC20 tokens and ERC721 collectibles based on Ethereum. With the addition of DOGE, coinbase is expected to grow its reach to more cutomers.
Announcing Dogecoin (DOGE) Support on Coinbase Wallet https://t.co/eon1hYi3lL pic.twitter.com/dgJW8RAiPI

— memyselfmedia (@memyselfmedia) May 1, 2019
To access the Doge wallet, users can download the app on either Android or iOS systems during the next week. To locate the DOGE wallet, the blog clarifies that users will just need to tap "Receive" on the main wallet tab, and then choose DOGE as the token to accept.
According to blog Along with holding DOGE tokens, the Wallet enables users and developers to get the DOGE Testnet, which users can do from the Advanced Settings section. The company is working to add support for other cryptocurrencies as well.
Presently, Dogecoin is trading at $0.002523 after an increase of almost 1% in the last 24 hours.
2.Amazon Web Services Launches Managed Blockchain Service
Amazon Managed Blockchain, which is now accessible in northern Virginia and will spread to different regions over the year, is set to support both Ethereum and Hyperledger
Amazon Web Service, an arm of Amazon Inc. announced on April 30 that the Amazon Managed Blockchain is now available for public use.
The Amazon Managed Blockchain is an totally organized service which enables customers to design and command scalable blockchain platforms easily. The platform has several benefits such as reliability, scalability, security, and the choice between Hyperledger fabric and Ethereum.
According to the official announcement, the Amazon Managed Blockchain removes the expenses required to design a network, while also giving the versatility that would allow apps to complete a huge number  of transactions.
The company listed some benefits of its Managed Blockchain. As opposed to self-facilitating blockchain systems, AWS's product eliminates the need for users to manually provide hardware, configure their software, set up a network and other security measures.
Secondly, developers have the opportunity to choose between Hyperledger Fabric and Ethereum. While Hyperledger is perfect for apps that require require severe security and permission with a specific number of members, Ethereum is designed for blockchain networks that are highly distributed, with attention paid to the transparency of data amongst users.
AWS pointed out that the Amazon Managed Blockchain offers scalability and excellent security to developers. Thus, customers don't have to worry about transaction speed and the safety of the network.
AWS revealed that the project already has partners and customers including big companies like Nestle, Verizon, AT&T, SGX, Accenture, Philips, and a few others. The Amazon Managed Blockchain is already available for the general public and developers can sign up to start using it as soon as possible.