1.Honeyminer, Crypto Mining App Now Available On MacOS
       2.Nordea launches blockchain-based trading platform for SMEs
1.Honeyminer, Crypto Mining App Now Available On MacOS
The mining app from Honey miner, a New Jersey-based cryptocurrency mining startup is now available on the Mac OS, as announced by the firm in a blog post on May 9.
HoneyMiner, which launched in July 2018, accesses your CPU or GPU and utilize  it to mine different  cryptos. A central server points the connected machines at a certain crypto like ethereum, ethereum classic, zcash, monero and other GPU-friendly currencies.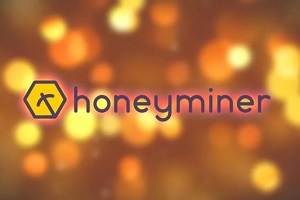 MacOS mining App lets everyone mine easily, with efficiency it includes other features as:
A seamless, one-click mining application
Balance view in satoshis or USD
Estimates of daily and monthly potential earnings
A full activity log with current mining statistics, currencies, and hardware utilized
Fully-integrated dashboard that works across all your hardware
Mobile dashboard view on our web app
Mining with CPU, GPU, or both simultaneously
Mining while your computer is idle
Withdrawals
Experience points, level up bonus,  and referral rewards
Dozens of the most profitable cryptocurrencies and algorithms to mine – automatically paid out in Bitcoin
When you set up @gethoneyminer on your Mac and get your first satoshi. Thanks @cryptochrisw pic.twitter.com/DdaFKwBXXj

— Chad Kelly (@ChadMFKelly) February 28, 2019
Honeyminer runs in the background – mining with both your CPU and GPU .The HoneyMiner app takes 2.5% of the earnings for multi-GPU machines and 8% from single GPU users.
 2.Nordea launches blockchain-based trading platform for SMEs
European financial services firm Nordea has announced that it is launching blockchain-based we.trade platform for its small and middle-sized business customers (SMEs).The news is published on its official website.
The platform is a "digital one stop shop for trade" and offers banks' customers access to a simple user-interface, leveraging innovative smart contract and opening up potential new trading opportunities. In July 2018, it announced that the first live trade transactions have been conducted on its platform.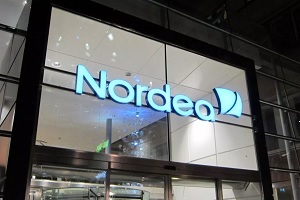 Nordea said that it is launching the platform following a successful soft launch last month. It added that the we.trade platform offers a secure venue for companies in Europe to trade with other European companies and expands its offering to SME customers.
"Just about 60 percent of the SME's said that they have to make advance payments so there is obviously a sense of insecurity surrounding cross-border trade. This is unfortunate, not only from a liquidity standpoint, it may also lead to companies refraining from trading and not growing. We want to change how our customers do business with each other and are now building an ecosystem for it", Patrik Zekkar said.
Magnus Montan, head of Business Banking, said that while SMEs are increasingly getting involved in cross border trading, they face some common challenges including trusting their overseas trading partners.
Patrik Zekkar, Global Head of Trade Finance & Working Capital Management at Nordea, explained that trading over the we.trade platform simplifies the order and contract processes between buyers and sellers. The platform ensures security as trading is controlled through a set of rules, as well as offers flexibility as the parties can choose, for example, what events will trigger payments.
Customer surveys identified three essential needs that were key in the first commercial version of the platform. Event-driven payments meet the expressed requirement  for automated payments. An assurance by the bank satisfies the need for secured payments, should the buyer lack sufficient funds. The seller may also sell the invoice to the bank and gain earlier access to payment.