1.An Ethereum 2.0 Proof-of-Stake Testnet Blockchain Is Now Live
            2.Facebook Revises Policy Over Cryptocurrency And Blockchain Related Materials/Ads
1.An Ethereum 2.0 Proof-of-Stake Testnet Blockchain Is Now Live
Prysmatic Labs has announced their ethereum 2.0 testnet is now live running on the Proof of Authority Goerli testnet.The News is published its Medium Post. The developers implemented the fourth version of the mainnet specifications for the beacon chain provided by Ethereum Research team.
 Ethereum 2.0 will not be implemented via hard fork. Instead, an entirely separate blockchain will be created to allow for these new features. Users will be able to deposit their old ether into a smart contract in exchange for new ether on the 2.0 chain.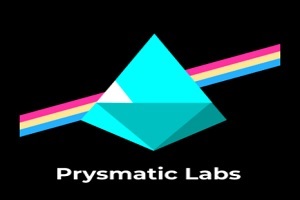 Users can deposit 3.2 ETH from the Goerli test network to become validators in the new system, who participate in proof of stake consensus to earn returns on their deposit.
Allegedly, Ethereum 2.0 accompanies the Shard feature which is aimed at fixing the scalability bottlenecks of the network. Shards are simply individual chains whose primary duty is to manage smart contracts, transactions, and state. The Shards are controlled by one root chain, called the beacon chain. Beacon chain is fully implemented in this phase 0 of Ethereum 2.0, the team says.
Other Intricate Features Included in the Testnet
The testnet is a Prysm-only network
Staking is possible via Goerli test
The testnet implements the v0.4 version of the beacon chain
Testnet is publicly accessible
Supports LibP2P for decentralized, peer-to-peer networking of nodes globally.
To join the testnet and start staking ETH, users are required to click here
At press time the price of ether (ETH) has decreased by 3.78 percent at $170.56. Whether the successful migration to PoS will send ETH to the moon remains to be seen.
The next steps for Prysmatic Labs is to launch v0.6, which is a "massive improvement" on v0.4. By June, the association will have an increasingly  polished and finalized version of the software in preparation for the mainnet release of Ethereum 2.0.
2.Facebook Revises Policy Over Cryptocurrency And Blockchain Related Materials/Ads
Social media monster, Facebook updates its crypto and blockchain related strategy  under which the Ads relating to blockchain tech, industry news, as well as events and educational materials for cryptocurrencies could now be displayed on Facebook without prior approval. The announcement was published  on Facebook Business on May 8.
According to News "Last June,Company updated advertising policies to require prior written approval to advertise cryptocurrency products and services on Facebook," stated Facebook. "Since then ,it has listened to feedback and assessed the policy's effectiveness. While it  will still require people to apply to run ads promoting cryptocurrency, beginning  today, it will narrow this policy to no longer require pre-approval for ads related to blockchain technology, industry news, education or events related to cryptocurrency."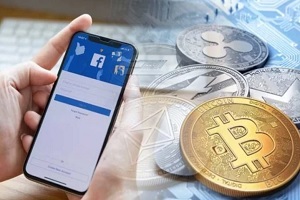 The June update was itself a roll-back of a previous decision that completely barred cryptocurrency-related advertising from Facebook's various platforms.
While the latest concession definitely opens up the ad market, Facebook notes that it will continue its ban on ICOs and starting June 5, will add contracts for difference (CFDs), which are complex financial derivative products that are often associated with predatory behavior.
According to News  Company is committed to preventing misleading advertising  platforms, especially in the area of financial products and services. Because of this, people who want to promote cryptocurrency and closely related products, such as cryptocurrency exchanges and mining software and hardware, will still have to go through a review process. This process will continue to take into account licences they have obtained, whether they are traded on a public stock exchange (or are a subsidiary of a public company) and other relevant public background on their business.
This news coincides with major updates related to Facebook's own cryptocurrency and payment platform developments. Most recently, it was revealed that the company is developing a stablecoin-based payment platform, which is internally known as "Libra." "Libra" Trademark for the hidden crypto project. The firm wants to raise $1 billion in investments for a native token, which will mostly be used for the development of Facebook, Instagram, and WhatsApp.