1. HitBTC will be the First Major Exchange To Support The MinerGate (MG) Token
 2. Starbucks to Track Coffee Using Microsoft's Blockchain Service
1.HitBTC will be the The First Major Exchange To Support The MinerGate (MG) Token
MinerGate announced that HitBTC will be the first major exchange to list the MG Token. Listing at HitBTC is a big step towards building up the MinerGate token  equivalent to other tokens. The announcement was published in an official  blogpost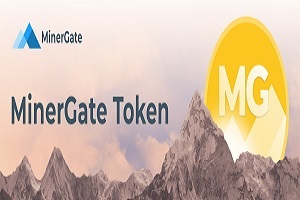 The token was made by MinerGate's group as a way of cooperation between users and the product. A couple of tokens have just been delivered to the most dynamic clients as a type of appreciation for their feedback and contribution to the project. Along with being a community endorsement to participate in the whole project's growth, the MG Token is designed to be the fuel for the entire MinerGate ecosystem in the future.
About Minergate
MinerGate is a multi currency mining pool created in 2014 by a group of blockchain enthusiasts. Since the beginning, it has increased cumulative hashing power multiple times and, in January 2018, MinerGate welcomed its 3,000,000th miner, and the community keeps growing. However, The  goal is the same — to make mining truly accessible to everyone regardless of investment size, technical background or experience in cryptocurrencies.
There are 10 coins available for mining: Ethereum (ETH), Litecoin (LTC), Bitcoin Gold (BTG), Ethereum Classic (ETC), Monero (XMR), Monero-Classic (XMC), AEON, Zcash (ZEC), Bytecoin (BCN) and Grin.
Their plans for the future include adding new Proof-of-Work coins, supporting new promising consensus algorithms (PoS, PoC, etc.) and constant development of  mining software, both GUI and console versions.
About HitBTC
HitBTC is the world's one of advanced cryptocurrency exchange. Since 2013, HitBTC has been providing markets for Bitcoin, Ethereum,
Litecoin
, Dogecoin, Monero, USDT, and more than 300 cryptocurrencies in total. Created by technical minds, high-level finance professionals and experienced traders, HitBTC is delivering fast and powerful platform solution to the market.
 2. Starbucks to Track Coffee Using Microsoft's Blockchain Service
United States-based coffee chain Starbucks is moving to give consumers more information on its coffee products using a blockchain system that will follow beans from "farm to cup." the news is published Microsoft  news post
the coffee chain is working with Microsoft to harness its Azure Blockchain Service in tracking coffee shipments  from over the world, bringing "digital, real-time traceability" to its supply chains, as indicated by an  announcement from Microsoft.
Microsoft's Azure Blockchain Service was just announced on May 2. Azure Blockchain Service is a blockchain-as-a-service (BaaS) platform that currently supports Quorum.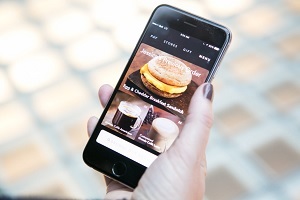 Gerri Martin-Flickinger, Starbucks executive vice president and chief technology officer says, "We have a world-class team of technologists engaging in groundbreaking innovation each day. Their inventiveness and intellectual curiosity are matched by their dedication to enabling the Starbucks experience, and this is increasingly critical to how technology has to show up for us," Microsoft CEO Satya Nadella recently demonstrated how Starbucks delivers its signature customer experience with new technologies.
While a date for the launch of the new service has not been revealed, the digital traceability concept was demoed to investors at Starbuck's annual meeting in March.The firm is at present talking to coffee farmers in Costa Rica, Colombia and Rwanda to find out more about how the project can best benefit them, Burns added.
"While high-quality, handcrafted beverages are so significant , it's the stories, the people, the connections, the humanity behind that coffee that inspires everything we do," says Michelle Burns, Starbucks senior vice president of Global Coffee & Tea.
"This kind of transparency offers customers the opportunity to see that the coffee they enjoy from us is the result of many people caring deeply."
Starbucks is notably working with the Bakkt digital resources and bitcoin futures platform being created by Intercontinental Exchange, the parent firm of the New York Stock Exchange. The coffee company was said last August to be working to develop "practical, trusted and regulated" applications for consumers to convert digital assets into U.S. dollars.