1.XRP (XRP) Is Now Available to Coinbase users in New York
       2.Cryptocurrency Trading Firm GSR Launches New type of trading Option "Bitcoin Halo Option Derivative"
1.XRP (XRP) Is Now Available to Coinbase users in New York
Coinbase had launched XRP as a tradable cryptocurrency in February 2019, but users from New York State were denied  from trading in XRP.
New York State is particularly  strict when it comes to approving financial services licenses, but Ripple and Coinbase appear to have overcome this.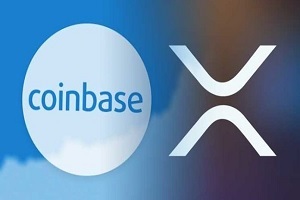 Now Coinbase announced Monday that New York residents are  able to buy and sell XRP directly from the website and mobile trading apps. This payment service enables  users to "send and receive money virtually by sending those cryptocurrencies and have the recipient convert them into local currencies."
XRP (XRP) is now available to Coinbase users who are New York residents. New Yorkers can now log in to buy, sell, convert, send, receive, or store XRP on https://t.co/bCG11KMQ6s or using our iOS and Android apps.https://t.co/5VE1WklrWo pic.twitter.com/Zp5odgaoHs

— Coinbase (@coinbase) May 13, 2019
The relationship between Coinbase and Ripple has developed in this year. XRP has been available to Coinbase users all over the United States except newyork, in addition to the U.K., with supported E.U. member nations, Canada, Singapore and Australia.
The declaration has helped XRP jump over 27% over the recent  24 hours, surging its price to $0.412827 and giving the altcoin a $17.4 billion market cap.
2. Cryptocurrency Trading Firm GSR Launches New type of trading Option "Bitcoin Halo Option Derivative"
Hong Kong-based algorithmic crypto trading firm GSR  launched its new cryptocurrency derivative product, called the 'Bitcoin Halo Option.' The News was published in a medium post  on May 13.
This was announced at the 'Consensus 2019' event in New York, the biggest digital currency event in the world. The new derivative enables users to trade the difference between an estimation  of a trading account set up front and the variance in value realized during the duration of the option lifecycle.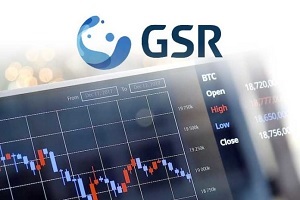 According to  the announcement GSR further elaborated that Halo Options are active instruments as the trader can place up to 10 trades per day in the BTC/USD markets until the options termination date is reached.
An Example
Underlying Asset: BTC/USD perpetual contract
Maturity: 28 June 2019
Trades per day: 10
Maximum position: 10 BTC long or short
Payout at Maturity: max(Account_PnL, 0)
Account_PnL: Marked to market value of the account
Mechanism of trading: the Halo Option holder requests price via GSR and will be quoted a 2 way price for the order size and receive a fill net of exchange trading fees
Premium payable upfront: $16,530 or $1,653 per BTC
About GSR
GSR Founded in 2013, GSR aims to create a crypto-derivatives market that mimics the traditional markets in infrastructure. To push the wave of crypto-adoption within the derivatives realm, it mainly focuses on structured investments products whose value is linked to the performance of underlying cryptocurrency markets.