1.Bitcoin, Litecoin Transactions Now Available on WhatsApp by Lite.IM

         2.Coinbase Earn Now Available to the users of Over 100 Countries
1.Bitcoin, Litecoin Transactions Now Available on WhatsApp by Lite.IM

A new WhatsApp bot, called Lite.Im, created by Zulu Republic now allows the well known messaging platform's users to send and receive both Bitcoin (BTC), Ethereum (ETH), Litecoin (LTC), and Zulu's own token, ZTX.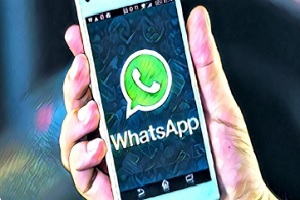 In a tweet published by Zulu Republic on Sunday (May 19, 2019), the digital platform declared that its cryptocurrency messaging platform Lite.Im had introduced a simple way to send and receive bitcoin via WhatsApp.
we are happy to announce that from today you can send and receive #bitcoin & #litecoin on #WhatsApp via @liteim_official ! try it yourself here: https://t.co/JaldSafGBK @FranklynCrypto @SatoshiLite @CharlieShrem @CCNMarkets @GLRalf

— Zulu Republic (@ztxrepublic) May 19, 2019
All users need to do is add the Lite.Im WhatsApp bot and follow the on-screen prompts. There are various options for users apart from sending and receiving BTC and LTC.
The service also enables  people to earn cryptocurrency via a referral program. There are additional  options that allow users to set their default coin, as well as select their preferred language and password. Currently available languages are English and Spanish. The service also supports transacting ETH and ZTX which is the native token on the Zulu Republic platform.
According to the company, "social messaging" is an important component of wider cryptocurrency selection. WhatsApp alone has more than 1.5 billion users in every corner of the globe.
2.Coinbase Earn Now Available to the users of Over 100 Countries
Global cryptocurrency exchange Coinbase has released its Coinbase Earn program to the public in over 100 countries, According to  its press release  blog on medium .
This service will be made accessible to customers , where they will be required to answer questions and complete tasks relating to some cryptocurrencies.
The Twitter post read,
Today, Coinbase Earn is expanding internationally. Verified customers in more than 100 countries can now earn their share of $100M+ worth of crypto. https://t.co/FeIYFSlhfY pic.twitter.com/MYUCCNy5BY

— Coinbase (@coinbase) May 17, 2019
Coinbase Earn to teach people how to utilize their new cryptocurrencies and blockchain projects. Earn opportunities are currently publicly available for Stellar Lumens (XLM), ZCash (ZEC), Basic Attention Token (BAT), and 0x (ZRX), with many more coming soon.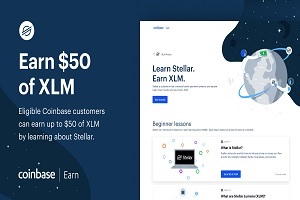 The prominent countries the platform has expanded to incorporate United States, United Kingdom, Canada, Australia, Hong Kong, Singapore, Taiwan, South Korea, New Zealand, Belgium, Switzerland, Germany, Denmark, Iceland, Luxembourg, Sweden, Netherlands, Norway, and Ireland. However, these customers would need to be confirmed by the platform and will also be required to meet its eligibility criteria.