1.AT&T Becomes 1st giant Mobile Network to Accept Crypto Payments
          2.Robinhood Zero-Fee Trading App now Launches in New York
1.AT&T Becomes 1st Giant Mobile Network to Accept Crypto Payments
United States telecom and media giant AT&T has announced that all customers getting some of its services can now pay for them using cryptocurrency. The new option is accessible through BitPay and enables customers to pay their online bills with cryptol currency. The announcement  is published on its official site.
AT&T turns into the first major U.S. mobile carrier to provide a cryptocurrency payment option to customers. BitPay payment option must be chosen when you sign on to your account online or with the myAT&T app.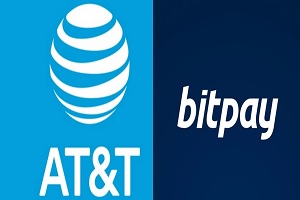 "We're always looking for ways to improve and expand our services," said Kevin McDorman, vice president, AT&T Communications Finance Business Operations.  "We have customers who use cryptocurrency, and we are happy we can offer them a way to pay their bills with the method they prefer."
An AT&T representative told it anticipates "a small percentage" of its customers will choose to use the new feature.
The only cryptocurrency accepted by BitPay right now is Bitcoin, so if you have that, you can now be able to  pay your phone bills at AT&T. Despite there are many companies in the US that accept payments with cryptocurrency, AT&T seems to be the first important name in the telecom business to make the option available to customers.
2.Robinhood Zero-Fee Trading App now Launches in New York
American stock brokerage Robinhood Crypto has officially launched its zero-fee crypto trading app in New York, The  announcement is published  in a blog post.
Robinhood is a financial services company that permits trading of traditional stocks via their easy-to-use trading app. The company started the support for purchasing digital assets in February 2018.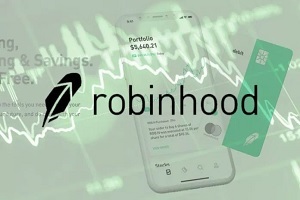 According to the press release:- Currently, you can invest in seven cryptocurrencies on Robinhood Crypto: Bitcoin, Bitcoin Cash, Bitcoin SV, Ethereum, Ethereum Classic, Litecoin, and Dogecoin. You can also track price movements and news for those and 10 additional cryptocurrencies.
While the company initially only launched in 5 U.S states, as of today, the Robinhood Crypto service is already available in 39 states, including California, Washington, Texas and now New York. With many additions, Robinhood has been expanding its user base across the country.
Robinhood got a BitLicense from the New York Department of Financial Services (NYDFS) in January 2019. Now, 4 months later, the company finally gave New Yorkers access to crypto trading via its app.
About Robinhood
Robinhood Financial LLC and Robinhood Crypto, LLC are wholly-owned subsidiaries of Robinhood Markets, Inc. Equities and options are offered to self-directed customers by Robinhood Financial. Robinhood Financial is a member of the Financial Industry Regulatory Authority (FINRA) and the Securities Investor Protection Corporation (SIPC), which protects securities customers of its members up to $500,000 (including $250,000 for claims for cash). Explanatory brochure available upon request or at www.sipc.org. Cryptocurrency trading is offered through an account with Robinhood Crypto. Robinhood Crypto is not a member of FINRA or SIPC.